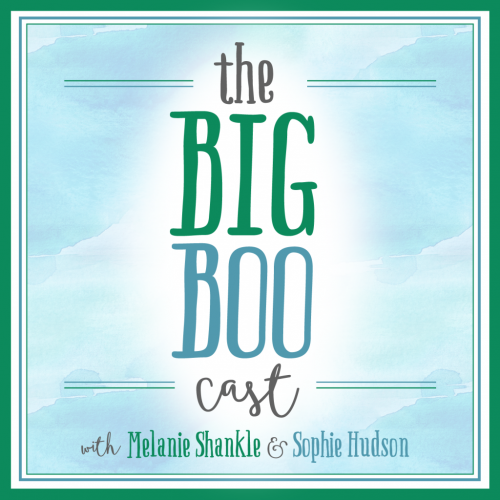 This is a fun one because Travis joins us again and it's a super sized edition of seventy-three minutes worth of content. What on earth do we talk about for over an hour? All the important things like how many pillows we sleep with (My number is RIDICULOUS), hypothetical dinner party guests, and what book and/or T.V. show we'd want with us on a desert island. So, you know, all the pressing issues of the day.
You can click here to listen. Or here. You can even listen right here on the blog.
And if you're on the Facebook, well, we are, too.
We'd love for you to subscribe on iTunes, and we'd be honored if you'd leave us a review.
Here's where you can get more info on the stuff / products / places we mention:
– The Great British Baking Show
– Angela Cottrell's Chocolate Gravy
– Bryan Stevenson's Just Mercy
– Comedians in Cars Getting Coffee
– The Popcast Live Show in Chicago (we can't wait!)
– Our Big Boo Cast t-shirts from Milk and Honey Tees! (and for the record, this shirt is CRAZY soft)
– Schneider. You're welcome.
Sponsors:
– PrepDish (promo code BIGBOO for two free weeks)
– Care/of (promo code BIGBOO for 25% your first month)
Copyright secured by Digiprove © 2018