Dear Caroline,
Today you are fifteen. What on earth?
Later this morning we will brave the atrocity known as the DPS office and bring in seventy-eight different pieces of paperwork and sixty-four different forms of identification so that you can get your learner's permit and officially start getting behind the wheel of a car. Which is so weird considering that you looked just like this yesterday.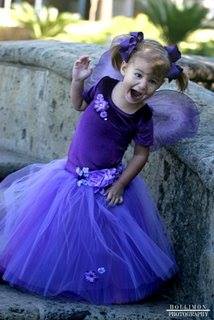 Those fairy wings may make it hard to fit in the driver's seat.
It's such a cliche to say that the time has gone by so fast, but it has. The time has gone by so fast that it takes my breath away.
In some ways it feels like a lifetime ago that I was a brand new, teary-eyed mom being handed this little five pound miracle wrapped in a hospital blanket, but in other ways it feels like it was last week. I can hardly remember life before you were here, yet it's hard to imagine that we are just three years away from moving you into a college dorm that will hopefully not be too far away because your mother can only bear so much.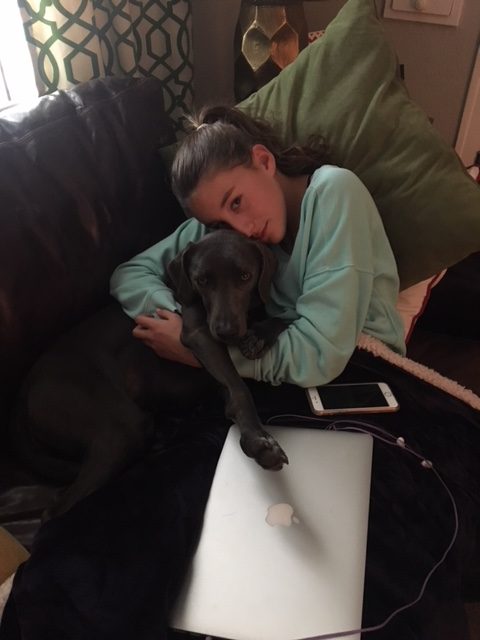 Here's what no one tells you about motherhood. Or maybe they tell you and we just choose to not believe it or think it will be different. Just about the time that your little people turn into these hilarious, remarkable, engaging creatures is when you're on the precipice of having to launch them into adulthood. It's the natural order of things. I get that the whole idea of parenthood is to raise self-sufficient people who will make their own way in the world and I can't wait to see where you go and what you do, but there are days I wish I could just keep you here with us forever.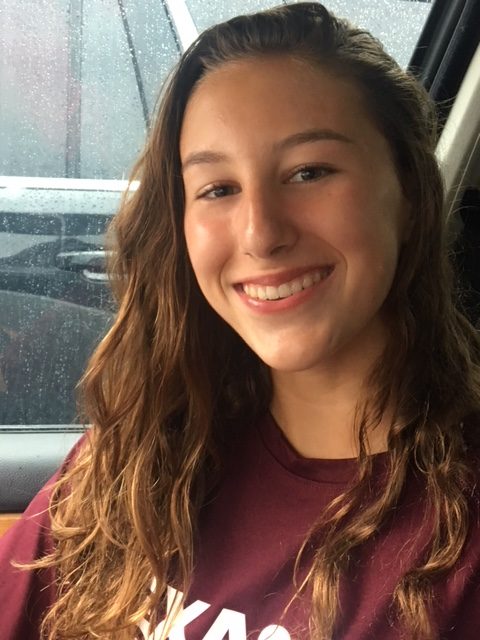 Here's one of the things about you that I love. You make us laugh every single day. From the Avo-cardio pajamas that you had to have that feature an avocado doing a workout wearing a sweatband, to the way you made fun of me for how excited I got in the orthodontist's office the day your braces came off, you are one of the funniest people I know. And we are a family that prizes a sense of humor over just about all other traits. Am I proud of you for being a good person? Yes. Am I maybe even more proud every time you make a sarcastic comment that makes me laugh out loud? PERHAPS.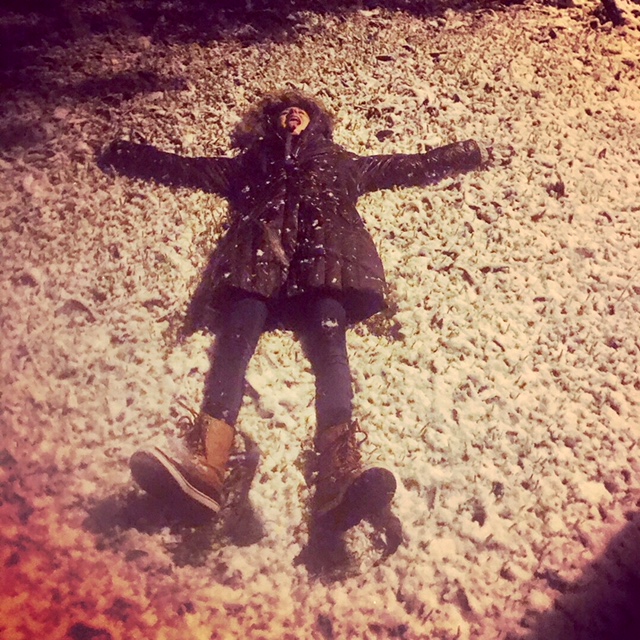 During this last year, I've watched you grow up in a million different ways. You've never been one not to speak your mind, but you've become more secure and vocal about who you are and what you believe. You've had hard conversations, you've dealt with injuries and other disappointments, you've pushed yourself academically and athletically, and your dad and I couldn't be more proud as we've watched you grow and change.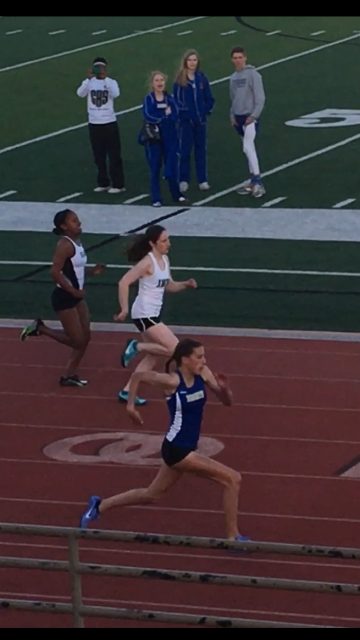 This year has been the year that I've prayed Jeremiah 17:8 over you more times than I can count:
You will be like a tree planted by the water
that sends out its roots by the stream.
It does not fear when heat comes;
its leaves are always green.
It has no worries in a year of drought
and never fails to bear fruit.
Of course I decided to turn to the Bible for wisdom after you totally busted me for quoting from the movie Mulan and telling you after a hard day that "the rarest orchid blooms in adversity". Who knew I'd even accidentally memorized part of Mulan?
Jeremiah 17:8 is the verse God showed me for you. Because here's the thing, life is hard. Drought and heat will come. Disappointments will happen. Things won't always work out like you hope or pray they will. But when you continue to find your confidence and your hope in who God created you to be and the plans he has for you that may sometimes look different than you imagined, then your life will never fail to bear fruit. Your life will never fail to be an adventure. That is my deepest prayer and wish for you from now until forever.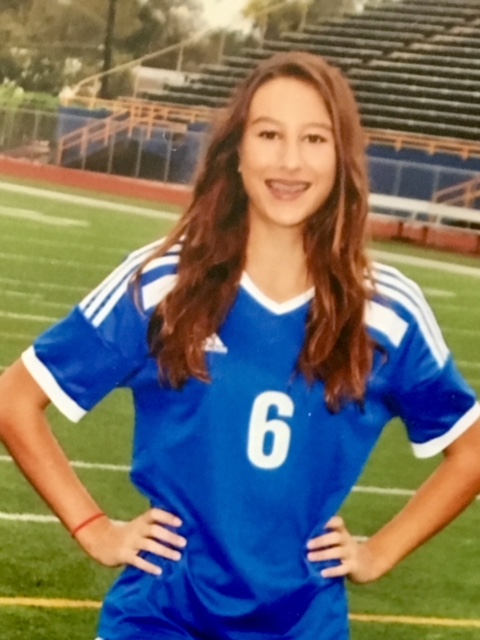 Last fall, we were killing time in a hotel room in Houston and I had you take an Enneagram personality test even though I was already pretty certain you were a Type 8, otherwise known as The Challenger because you have challenged me since the day you were born on everything from potty-training to your wardrobe. Sure enough, your answers proved you are a solid Type 8. Here's a brief excerpt from the official description:
"They take the initiative and make things happen with a great passion for life. They are honorable and authoritative—natural leaders who have a solid, commanding presence. Their groundedness gives them abundant "common sense" as well as the ability to be decisive. Eights are willing to "take the heat," knowing that any decision cannot please everyone."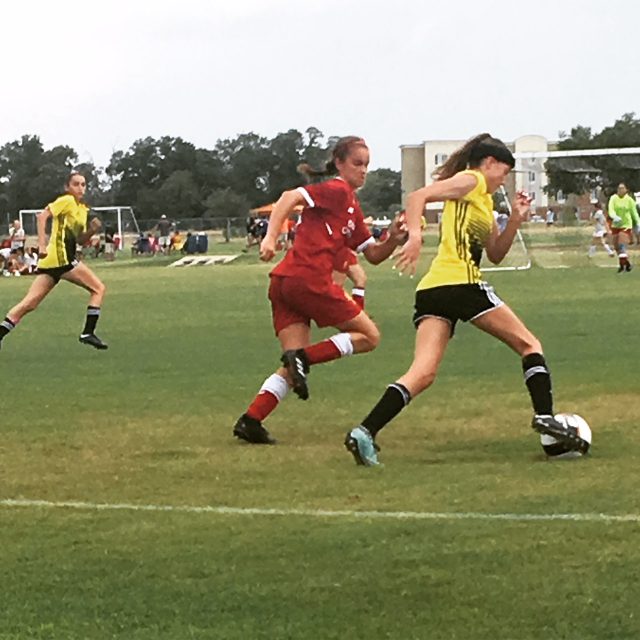 That pretty much sums you up. I've always said that you're like your dad and firmly believe that if someone doesn't like you, then it's their own personality flaw and no comment on you. As a confirmed lifelong people-pleaser, this trait of yours leaves me in constant awe and amazement. You know what else? You challenge me to approach life more like you do.
Last night we went to dinner, just the two of us. And as I looked at you across the table, you took my breath away. You are everything I ever dreamed about and so much more. You are light and love and joy and strength. Daddy and I couldn't love you more. We couldn't be more proud of the person you have become and the determination that you show in every aspect of your life. We think you are magic.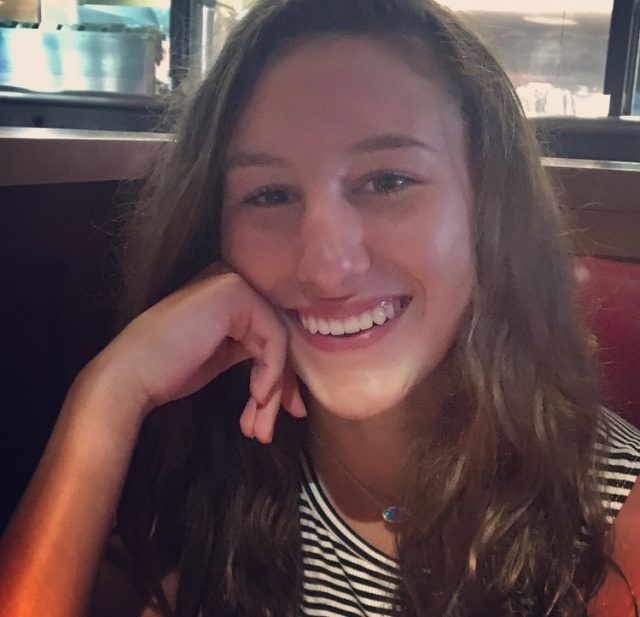 Happy Birthday, sweet girl. Drive safe and have patience with your mom as she grips the dashboard and applies an imaginary brake while she sits in the passenger seat.
Love,
Mama
Copyright secured by Digiprove © 2018