That's right.
We are down to our last week of summer over here. And the truth is that's probably a good thing. I've enjoyed my late nights and living the schedule of a college frat boy, but it doesn't necessarily do wonders for my productivity.
Before we get to the fashion portion of the day, I wanted to remind you that my brand new devotional for girls ages 8-16 came out on Tuesday. It's called Fearless Faith and I couldn't be more excited about it. And it especially warms my heart to hear from so many women about how much their daughters are already loving it because that's really the whole point.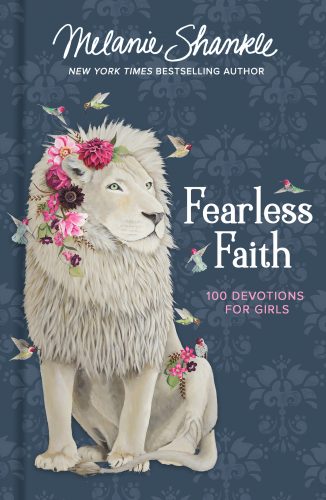 You can find it here on Barnes & Noble or here on Amazon. It's also available just about anywhere books are sold.
It would make a great gift for the girls in your life and I've heard from several women who are going to use it for the small groups they lead or even Sunday school classes. We're also going to do a read-a-long for 100 days this fall starting Tuesday, September 4th and you can read more about that here if you're interested.
Now for some cute things I found this week that are a random mix of fall things and summer things because August is a weird fashion time.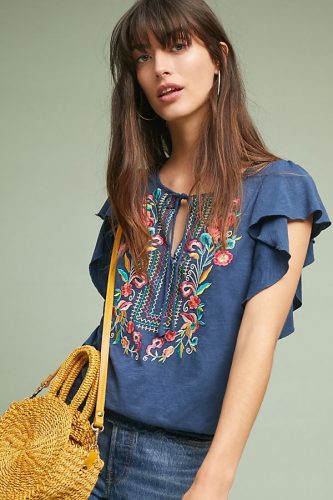 This top is even prettier in person. It's on sale for $49.95.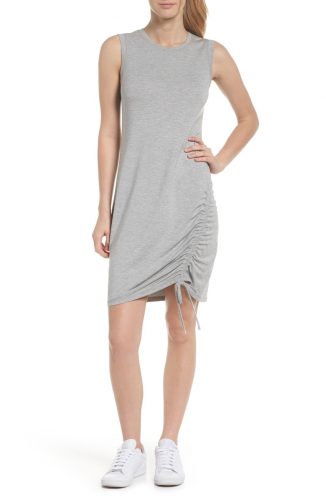 There isn't much I like more than a comfortable cotton dress to wear when the weather is hot. I also love that you could throw a denim jacket over this later on. However, I don't see it as something I wear post-studio because my life isn't that fancy. I'd just wear it. Most likely to soccer games.
It's $59 and also comes in black.
3. linen yarn-dyed sleeveless buttondown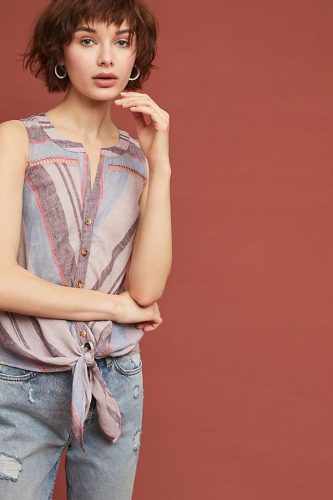 The colors in this are so pretty and it just looks airy and cool which are my fashion goals right now. It's on sale for $49.95.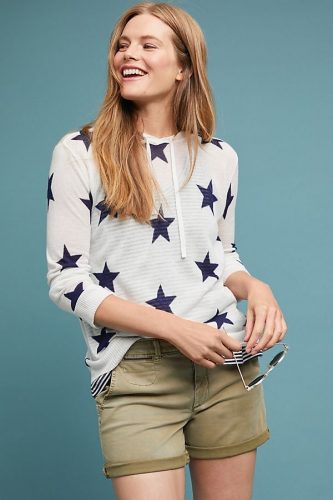 I can tell I'm getting ready for fall because I can't quit looking at hooded pullovers. They are my comfort garment of choice. This one is on sale for $49.95.
5. gap raglan pullover sweatshirt tunic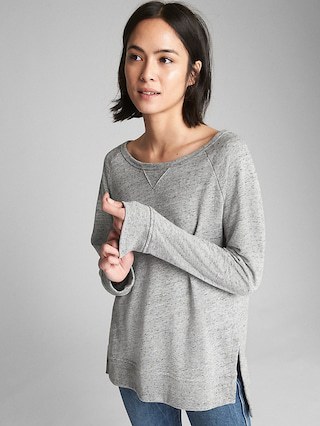 See what I'm saying? A sweatshirt. But a cute sweatshirt. This is $49.95 plus 30% off everything with the code DOUBLE at checkout. This comes in several color options but the bottom line is that this is the kind of thing I'd wear all winter long.
6. mid rise camo print stretch ankle leggings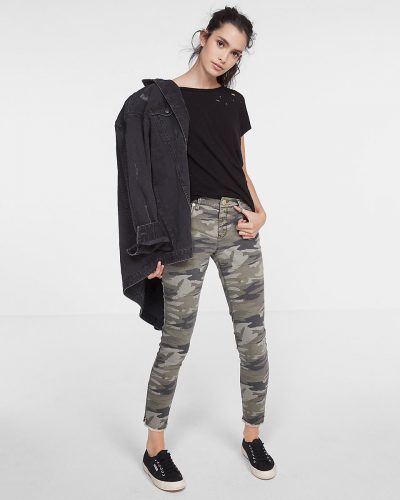 I nearly bought these all year last year and then I finally decided to and they were sold out in my size. But they're back and on sale for $39.90 along with all other jeans at Express right now. I have worn my other pair of camo jeans out and I know these will be the same.
This is the perfect fall layer over a tank or tee. It's on sale for $29.99 with an extra 30% off taken at checkout. It also comes in black, camel, and olive green.
8. express v-neck essential tank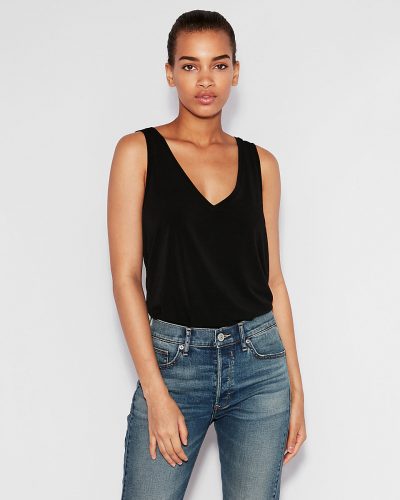 These tanks from Express are a great basic. They're just a little bit drapey, have a great v-neck which looks on everyone, and come in a ton of color options. They are $24.90.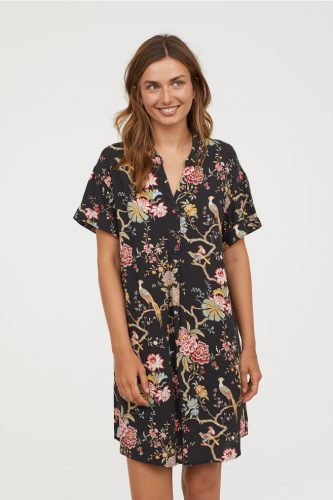 This dressed popped up in my sidebar in that creepy way that the internet has of letting you know that it knows you better than you know yourself. I really like this floral print and it would be a great dress for work. Even better? It's $24.90.
10. jayant genuine calf hair pump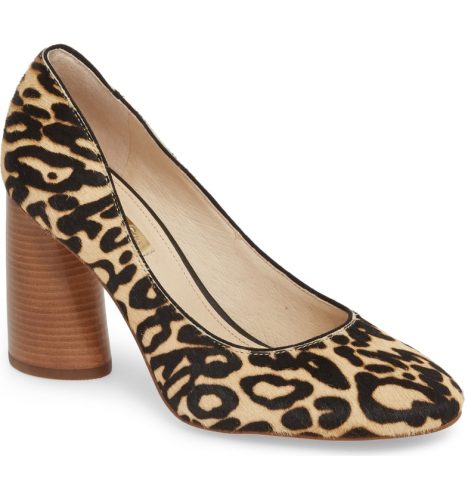 Leopard print is a big trend for fall and I love these shoes. However, my life doesn't need these shoes. They would probably look weird with all my hooded pullovers. But if I were in the market for a great pair of heels, these would be the ones. I love that chunky heel and I love that they are calf-hair. These are $119.95.
That's it for today.
Have a good Friday.