I don't know that I've ever loved the internet more than I did yesterday when I had no less than twenty people message me on Instagram to let me know that they noticed that Nordstrom Rack had the Sam Edelman Camellia boots in stock. If you're new here or don't listen to the podcast, then maybe you don't know that I have spent the better part of a year lamenting the fact that I didn't buy these boots before they sold out. I had such deep regrets.
And so I searched high and low. I searched on Poshmark. I searched on Ebay. I debated emailing various fashion bloggers who owned the boots to see if they might be interested in selling them. And, finally, I gave up.
But the lesson here, kids, is never give up on your dreams. Because I have now ordered the Sam Edelman Camellia boots for myself and they are 35% off the original price. Dreams still come true. And apparently sometimes procrastination pays off.
Here are the boots along with other cute things I found this week.
1. sam edelman camellia tall suede boots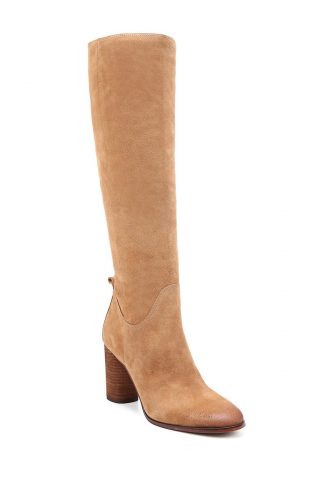 These are the boots. There are similar versions out there, but none that also have this wooden heel which I believe is the key to their success. They are 35% and $129.97. They also come in black.
And sizes are already selling out and that's an indicator of how fabulous they are. It hasn't even occurred to me that they might not fit or be comfortable. I'm believing they are the boot of my dreams.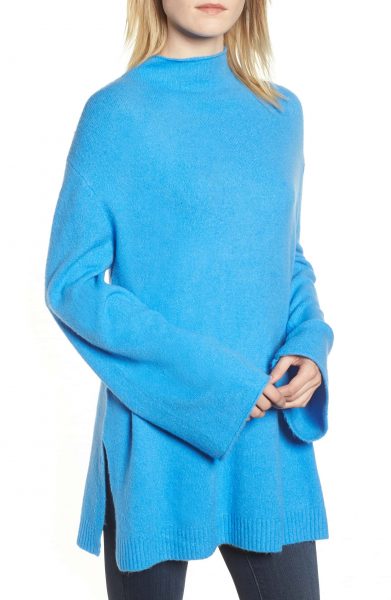 I'm showing this tunic in this blue color because I think it's gorgeous. It would look great with black leggings or pants or even with white skinny jeans and perhaps some tall camel colored boots like the ones above. It's $79.
I love the length, the side slits and it appears to be very soft. It also comes in a camel color which is such a great neutral and, also, would look great with the boots. I will henceforth plan my entire winter wardrobe around those boots.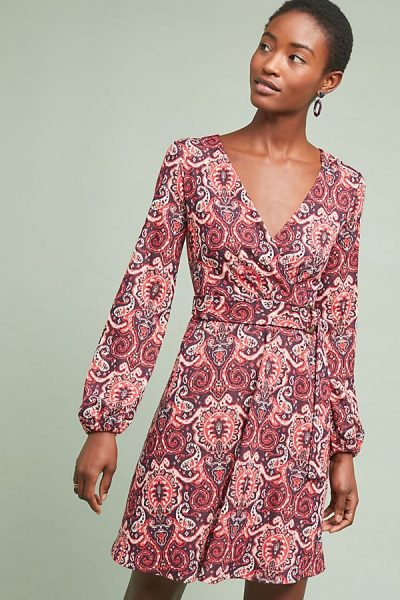 I saw this dress in person at Anthropologie this week and it's even better in person. It's a heavier fabric that will drape beautifully and not wrinkle or pull. It would be great for the office or even for a holiday party. It's $148.
Also, it would look great with the Sam Edelman Camellia boots.
4. bp dolman sleeve ribbed top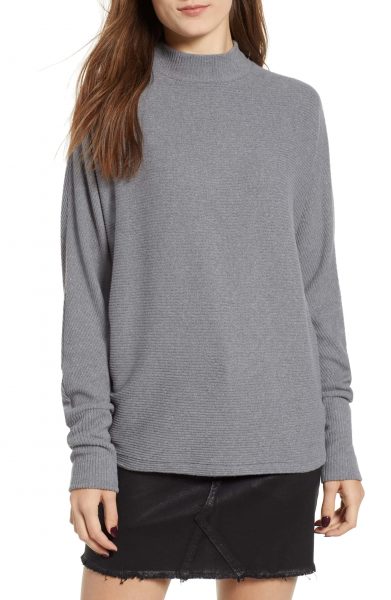 This top has great reviews and is just $39. It also comes in ivory, navy and rust (although the rust is almost sold out)
5. caslon cowl neck sweater poncho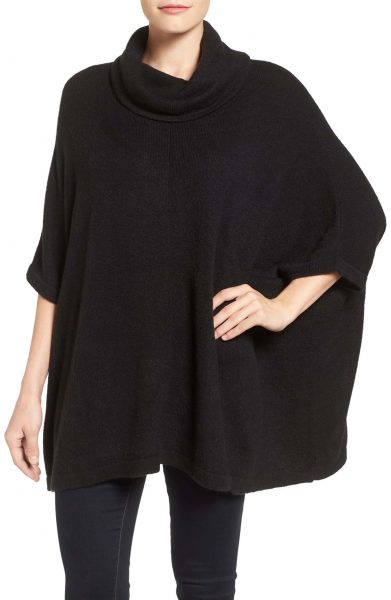 I featured this a few weeks ago because I love a good transitional poncho that can be worn by itself of with a long sleeve top under it. And now it's 33% off and on sale for $45.90. It comes in black, tan or gray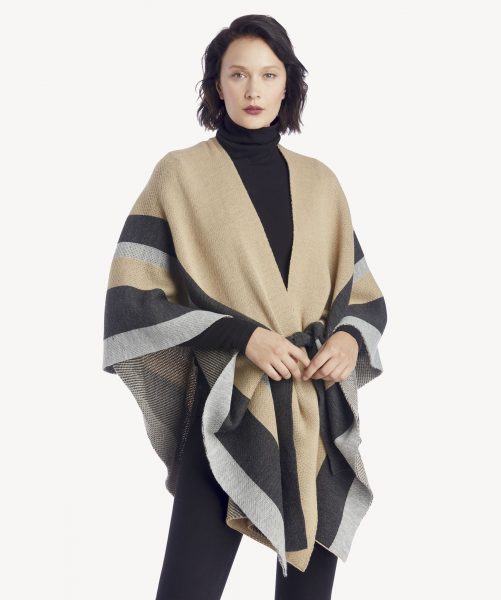 How cute is this? It would be perfect for the office or worn casually with jeans. It's $69.95 but I'm pretty sure you can get a discount if you sign up for Sole Society emails.
(This is me thinking how great it would look with those Sam Edelman Camellia boots.)
7. sole society navajo chunky cardigan vest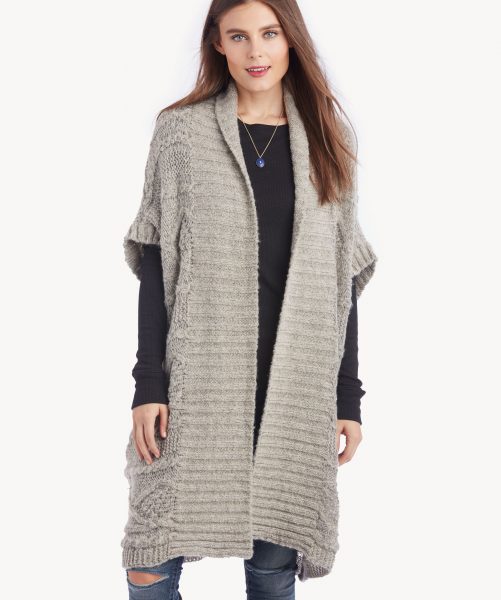 I really like this. It's $64.95.
8. j.crew western chambray shirt in vintage indigo
I bought this denim shirt a few weeks ago when it was on sale and I've worn it an embarrassing number of times since I got it. I have tried for years to find the perfect denim shirt, but they always were either too short or too tight or too big through the shoulders or the denim was weird. Not this one. It's perfection.
I'm normally a 4-6 in tops and I bought this in a 6. It's $88 but 30% with the code CHILL at checkout.
9. j.crew tie neck button up shirt in leopard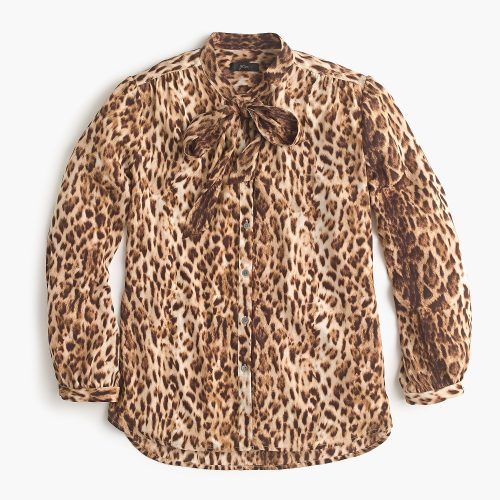 Does something about this remind me of the blouses my grandmother wore in the 1980s when she was an important real estate saleslady? Yes. Do I still kind of like it anyway? Yes. Leopard is so in right now and I think this is a pretty cute version of it that would work great dressed up or down.
It's $85 but 30% off with the code CHILL at checkout.
10. sole society harbor booties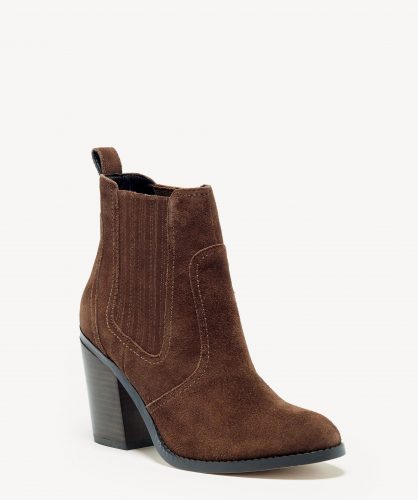 I realize not all of us want a tall boot. Or maybe you already have some tall boots. These booties are on sale for $49.98 and I love this chocolate brown color because it's a little different from the norm. They also come in taupe. I always think Sole Society shoes look more expensive than they actually are and these are 50% off which makes them a steal.
That's it for today.
Have a good Friday.