I feel like I blinked and October was over. And now that we are past Halloween, you know that it's time to turn our thoughts toward the upcoming holiday season. I am a purist and fully embrace Thanksgiving and all that November brings before I focus on Christmas. I like to take my months one at a time.
But I did want to tell you about one thing I'll be doing for sure in the next few days to make my holiday season both easier and more festive. I'll be ordering some personalized items from Two Funny Girls.
Look at some of their cute options for Thanksgiving. I've decided that personalized paper plates and styrofoam cups are the new crystal and china. Plus, think of all the time you'll save not washing dishes.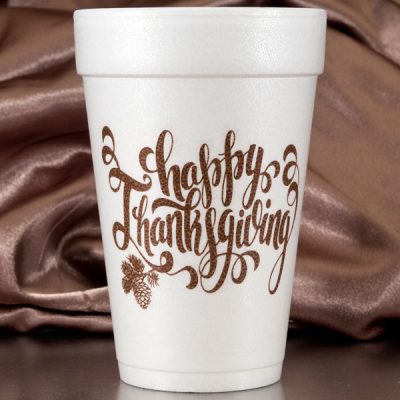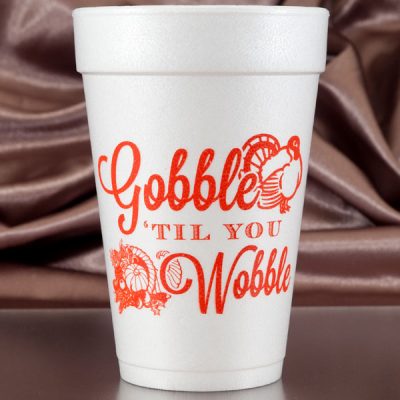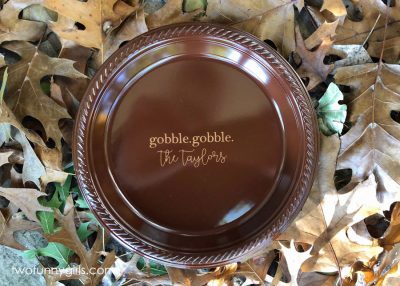 I get more joy than I should out of leaving my house with a paper coffee cup with a lid and cute seasonal coffee sleeve. I blame Starbucks for this.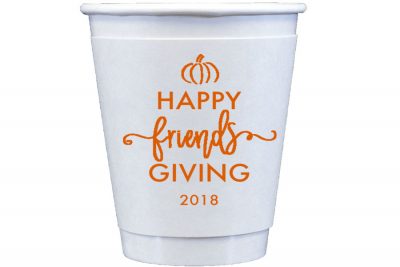 You can find all those and more here.
And for those of you already thinking ahead to Christmas, look at some of these cute things.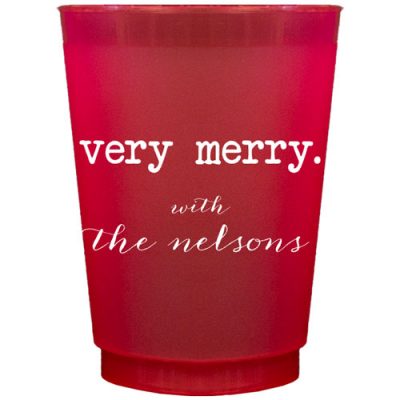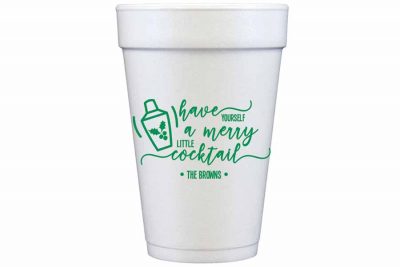 And who wouldn't want to drive around and look at Christmas lights with one of these cups filled with hot chocolate?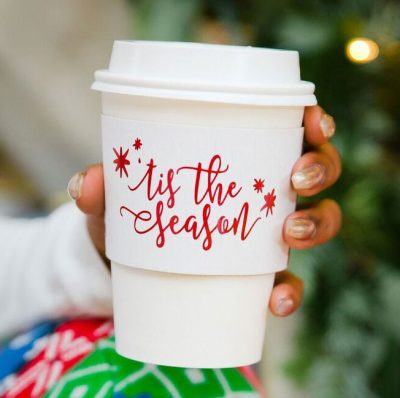 You can find everything from personalized plates to cups to napkins for Christmas here.
And there are a ton of pre-packaged plastic Christmas cups, styros and coffee cups here.
I happen to think they make a great hostess gift if you're going to a Thanksgiving or Christmas get together. In fact, I just thought about how excited I get over some cute seasonal styrofoam cups or coffee sleeves and have just realized it's my love language. Give me cups or a new pair of pajamas and it's really all I want out of life.
I am a simple girl with simple taste. As long as it's in a cute cup.
This isn't an ad or anything, just honestly sharing something that makes me happy.
Now for the cute things I found this week: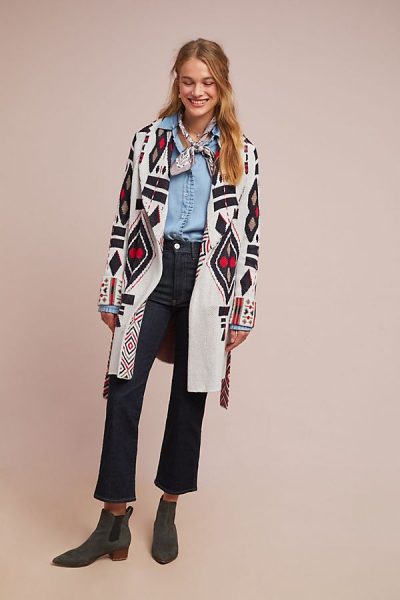 This is at Anthropologie and it's a little pricey at $138 but I think it's one of those pieces you'd wear over and over again. I have something similar that I bought years ago and I still wear it every winter.
2. oversized thermal button-front top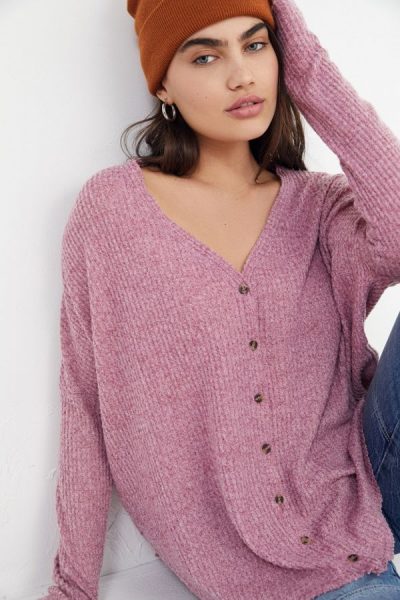 These tops are $44 but currently 25% off and come in several color options. They are so soft and are great for wearing alone or as a layer. I also like that you can tie them up or wear them loose depending on your preference.
3. bobby boyfriend striped sweater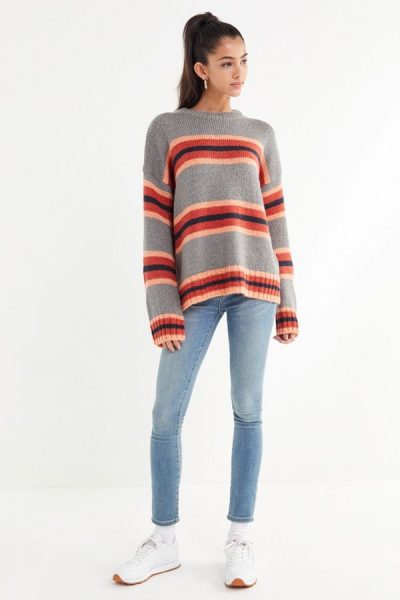 I think this striped sweater is darling. It's $69 and comes in a few other colorways. I kind of like them all, but maybe like this one the best? I don't know. I can't decide. I just know this is perfect with jeans and sneakers for cold Saturday morning soccer games.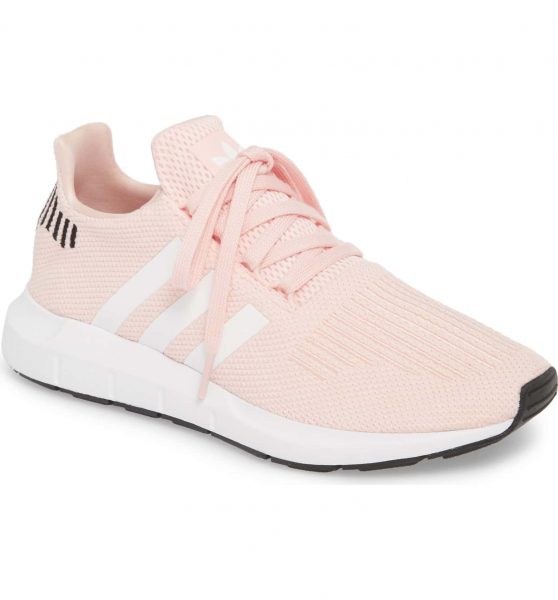 I love these Adidas sneakers because they are retro and comfortable. They come in several color options, but I really love this pink. They are $85.
5. treasure and bond menswear blazer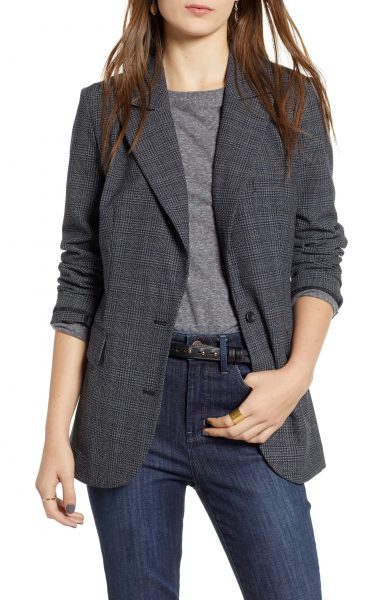 If I have learned one things from following Meghan and Harry while they were on their Royal Tour of Australia, it's that a menswear blazer is something I need in my life. She and Duchess Kate have both worn one in the last week and every time I see the pictures, I swoon a little. It's an easy way to dress up a pair of jeans, yet you can also wear it to the office.
This one is $89.
6. commando perfect control faux leather leggings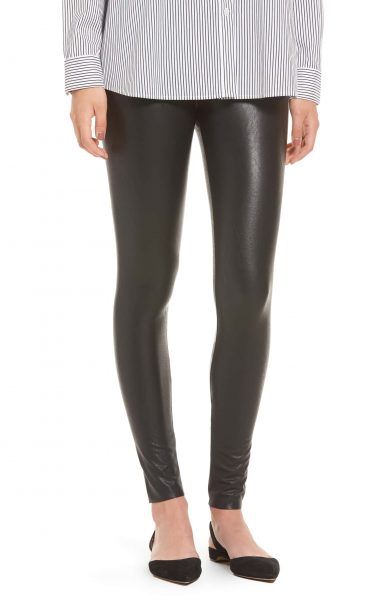 My friend Heather posted about these leggings this week and I'm intrigued. Apparently they feel much more like leather than the Spanx version and the price is the same at $98.
I also like these commando control top velvet leggings because nothing says holiday season to me like something velvet. And also cute personalized cups apparently.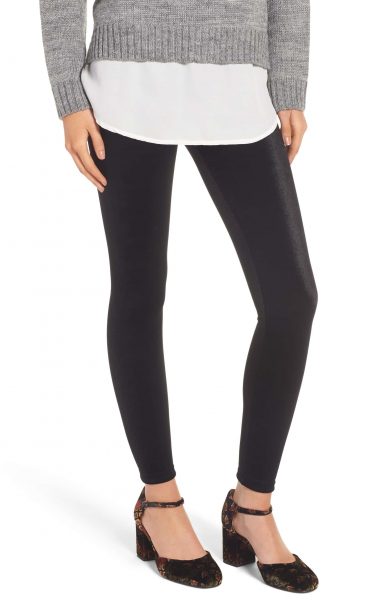 7. loft criss cross wrap dress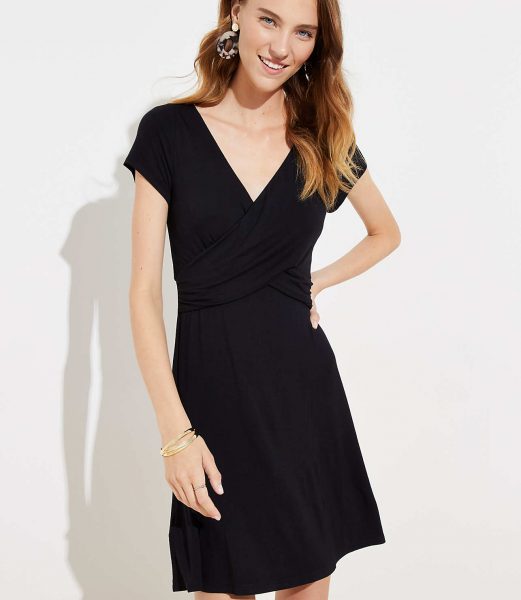 This dress has great reviews online and I love that it's a good basic to have in your closet, yet can be dressed up or down depending on your fashion needs. Pair it with a leather jacket and boots and you've got a fun outfit for a night out. Wear it with a menswear blazer and heels and you've got something for the office. Throw on a denim jacket and Converse and you can go run errands all day.
It's $69.50 but 40% off right now and is sold online only.
8. st. jubileens hoodie sweatshirt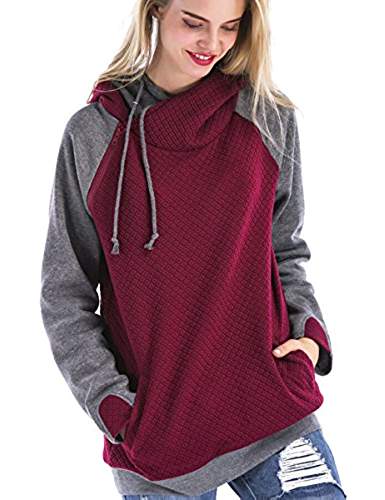 I saw a sweatshirt like this somewhere but it seemed like too much to pay for a hoodie sweatshirt. But then I found this one on Amazon for $27.99 and it comes in several color options. It has great reviews and I think it's a great casual basic with a little flair to it.
Quit talking about my flair.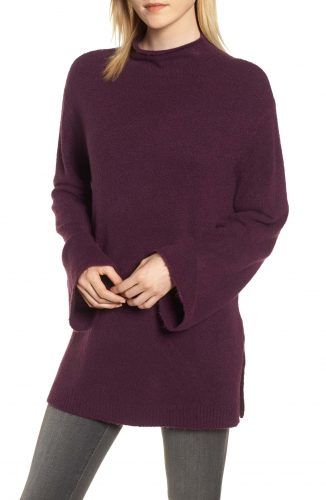 I posted this last week but now have gotten mine in and I love it. It's lightweight but warm and a great length to wear with leggings if I want. It's $78 and also comes in black, camel and a gorgeous blue.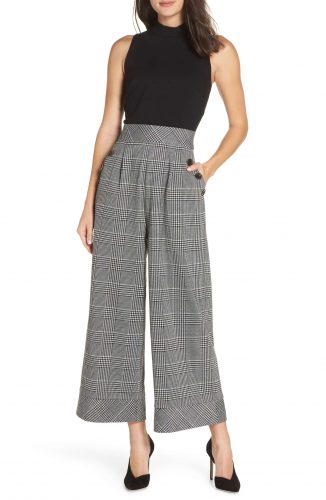 I was looking around on the Nordstrom website and saw this picture and thought those were the cutest pants, but then realized I'm never great at figuring out what kind of top to wear with pants like that and it just gets complicated. Then I realized this is a jumpsuit. They have done the top work for you and I think this is just perfect. You could easily wear a sweater or jacket with it now and then wear it as is during warmer weather. It's $149.
That's it for today.
Have a good Friday.