Listen. It's been a long week here.
But I wanted to let you know that for whatever reason, the sam edelman camellia tall suede boots are back in stock in limited quantities in camel and black right now at Nordstrom Rack. I got mine this week and they are all I dreamed they would be. I will suggest that if you're between sizes or not sure, I'd order a half size up.
They really are just the perfect boot in my opinion, assuming you want a suede boot with a wooden heel. Otherwise, maybe another is better for you.
Here are some other things I found this week: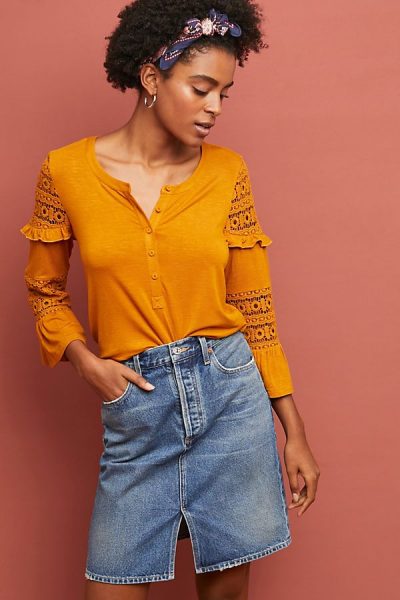 I think this is the cutest top and it's on sale for $39.95 plus an extra 25% off. It also comes in black.
2. always forever velvet minidress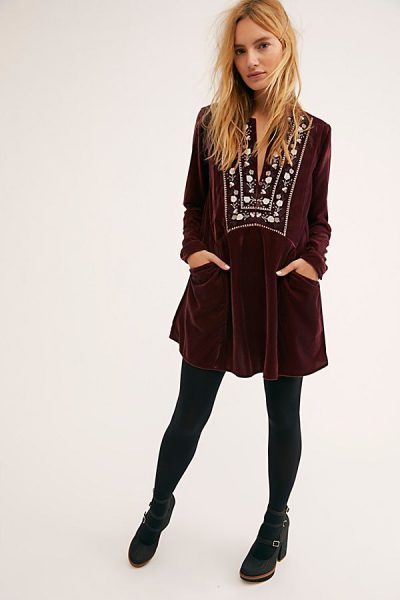 Clearly I would wear this with leggings and not as a minidress, but I think it would be so cute for the holidays. It's $128 and also comes in black.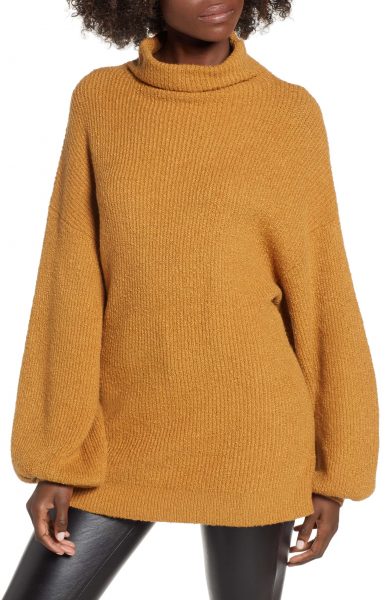 I love the length of this sweater because you could wear it with leggings. It's $49 and also comes in olive.
4. halogen sequin pencil skirt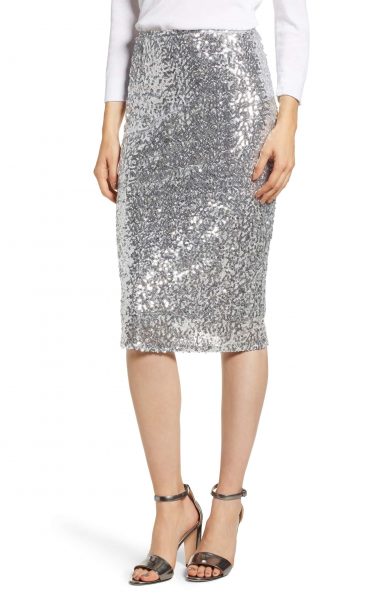 This sequin skirt also comes in black and has great reviews that say how flattering it is. It's $89 and would be so cute for Christmas and New Year's festivities. Of course most of my Christmas plans can be done while I'm in my pajamas but maybe your life is fancier than mine.
5. j.crew merino wool turtleneck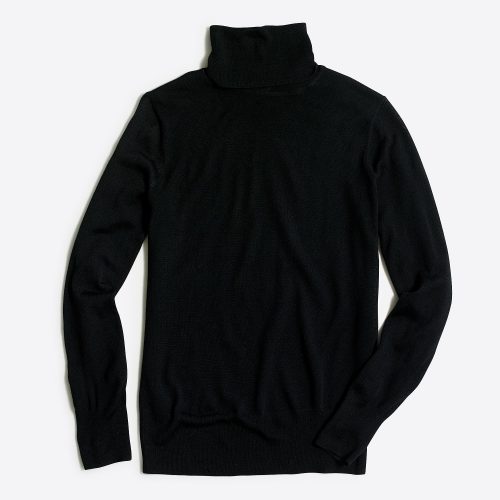 This turtleneck would be great with the sequin skirt above. Or really with anything. It's $44.50 plus 30% off with the code 2DAYSONLY. It comes in lots of color options.
6. madewell colorblock sweater dress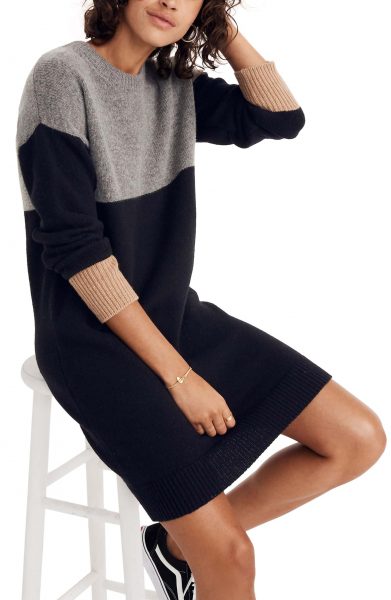 I love a sweater dress and I really love the color-blocking on this one. It would look great with those Sam Edelman boots.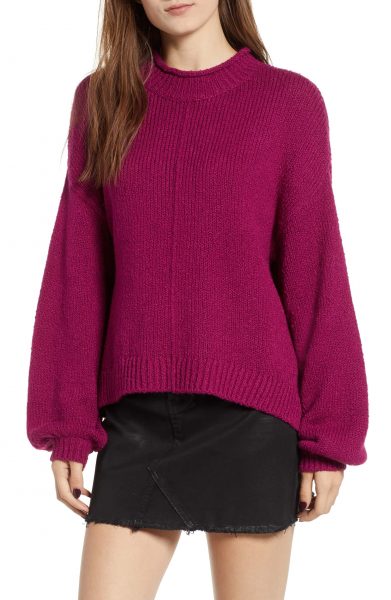 I love the balloon sleeves on this sweater and it's a great length if you want something that isn't a tunic, yet isn't a cropped sweater. It's $49. It comes in black, blue, magenta and red.
8. the ikat elephant runaround camo tunic in gray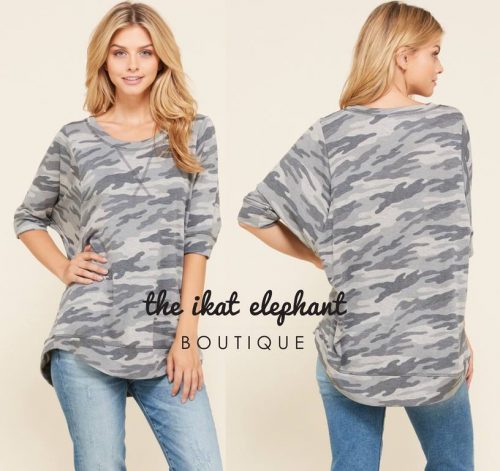 I have several of these runaround tunics and I live in them. They are super soft, long enough to wear with leggings and the perfect weight. This is the camo version and it's $34.
Ikat Elephant is offering 10% off your total purchase through Monday when you use the code BIGMAMA10 at checkout.
I also love this alexis tied sweater dress.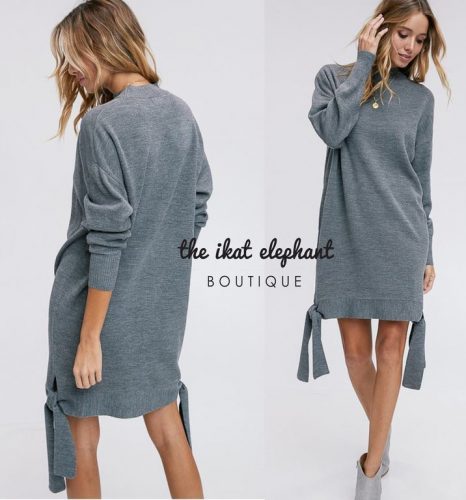 It's $40.
And this fall feathers tunic is really cute.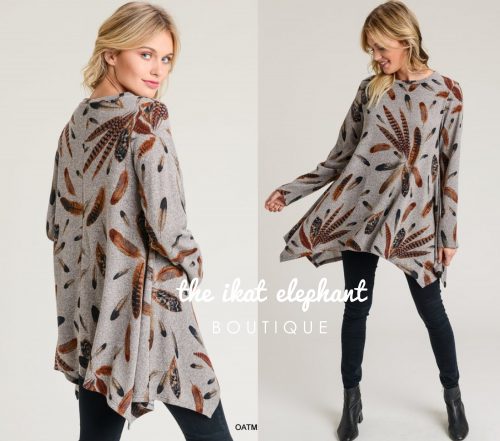 It's $35.50 and ships after Thanksgiving.
9. ae ribbed boyfriend cardigan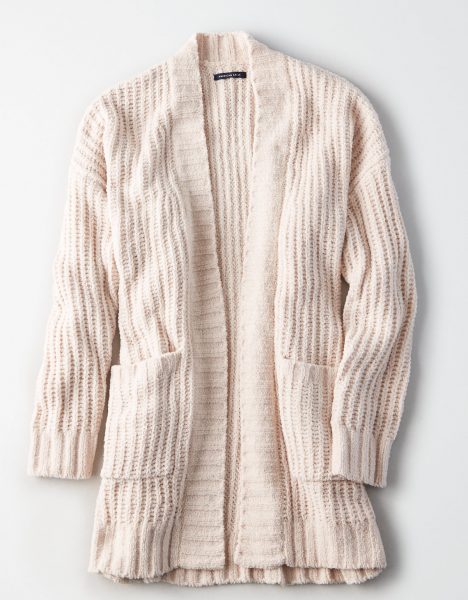 I bought a cardigan similar to this one a while back and I adore it. It's so soft and easy to throw on over a t-shirt or a tank with jeans. The length is perfect. It's$49.95 and also comes in mustard and charcoal.
10. loft pull through oval hoop earrings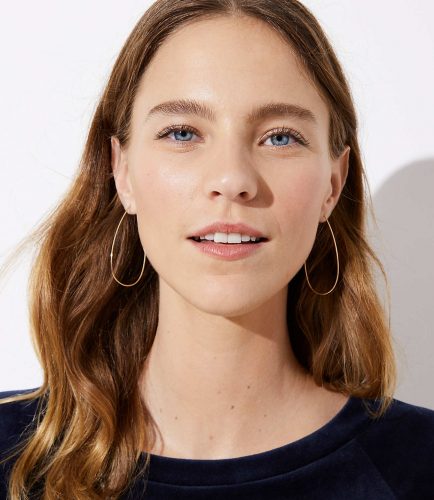 I had a pair of earrings like these that I loved but I lost one. And I'd be sad about it but they were only $8.00. These are $24.50 but 40% off with the code WORKIT at checkout and they also come in silver. They would make a great Christmas gift for someone, too.
That's it for today.
Have a good Friday.