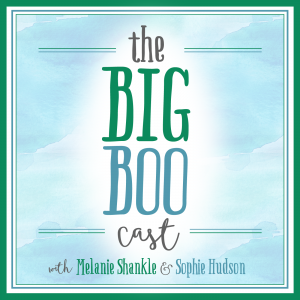 This one contains some technical difficulties which reminded us why we only managed to record one podcast a year between 2008 and 2011. But we persevered because we are better people now than we were then or maybe we just have a few more tricks up our sleeve and knew to switch to a different format.
We also discuss Mississippi State's outstanding defensive performance against the Crimson Tide, unfair targeting calls (WHAT A SHOCK!), how much I love my new Sam Edelman boots, Sophie's shopping hiatus and our friend Jamie Golden's skincare regime.
You can click here to listen. Or here. You can even listen right here on the blog.
And if you're on the Facebook, well, we are, too.
We'd love for you to subscribe on iTunes, and we'd be honored if you'd leave us a review.
Show Notes:
– The Wondering Years by Knox McCoy
– Sophie's favorite facial soap
Sponsors:
– Poshmark (download from app store; promo code BIGBOO for $5 off your first order)
– PEX
– Casper (promo code BIGBOO for $50 off select mattresses; terms & conditions apply)
Copyright secured by Digiprove © 2018