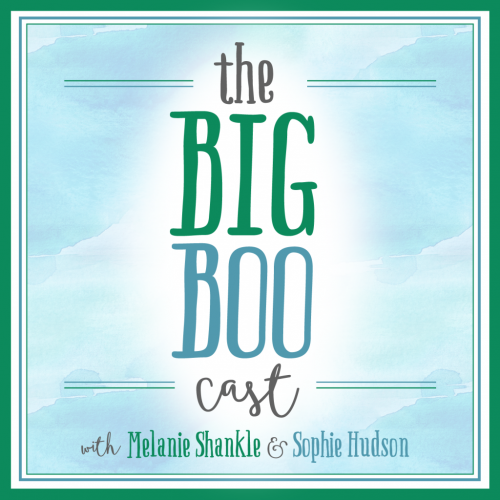 Here is our second annual gift guide! This is the first of two podcasts that will be devoted to the cause of hopefully making your holiday shopping just a little bit easier. In this one we focus on gifts for teen girls and guys and, also, hostess gifts.
And of course we welcome your suggestions in the comments if you happen to have any great ideas. Please share with the group.
You can click here to listen. Or here. You can even listen right here on the blog.
And if you're on the Facebook, well, we are, too.
We'd love for you to subscribe on iTunes, and we'd be honored if you'd leave us a review.
Show Notes:
Hostess Gifts:
– Totally Bamboo State Shaped Serving and Cutting Board (search for "Totally Bamboo" and the state you're looking for)
– I'll Be There For You: The One About Friends by Kelsey Miller
– Cozy Minimalist Home: More Style, Less Stuff by Myquillin Smith
– Love Welcome Serve: Recipes that Gather & Give by Amy Hannon
– Two Funny Girls shatterproof Christmas cups
– Tis the season paper Christmas cups with cardboard sleeve
– Reverse to sherpa throw from TJMaxx and Target
– Hummingbird Farms trio of creams
– The Pioneer Woman Flea Market Decorated Footed Bowls
– All Things Trader Joe's (you have to go to Trader Joe's)
– Pickwick leather, tobacco and woods candle
Gifts for teenage girls:
– ASOS lounge super soft onesie
– Sephora gift sets: Best Hair Ever, Lashstash, Face Mask Magic
– Aerie oversized chenille turtleneck
– Script & Scribble Chunky Personalized Notepads
Gifts for teenage boys:
– Cash
– Gift cards for food (can email them via Target)
– Colorful, borderline obnoxious socks (Hot Sox and Nordstrom Rack)
– Leatherman Wingman multi tool
– Champion reverse weave hooded sweatshirt
– Spotify Premium gift card (please read all the restrictions before you buy…these cards apparently don't work with family accounts)
Sponsors:
– Poshmark (download from app store; promo code BIGBOO5 for $5 off your first order)
– PrepDish (promo code BIGBOO for 2 free weeks)
– Simple Contacts (promo code BIGBOO20 for $20 off)
Copyright secured by Digiprove © 2018