I loved reading your comments about Mabel yesterday and have no doubt that those of you who declared you don't "reckon Mabel's heart will hinder her none" are my people. I laughed out loud.
For those of you who listen to the Big Boo Cast, Sophie and I recorded the first of two gift guide editions yesterday that will go up over the weekend. I'll post that here on Monday.
As for now, here are a few cute things I found this week.
1. free people your girl tunic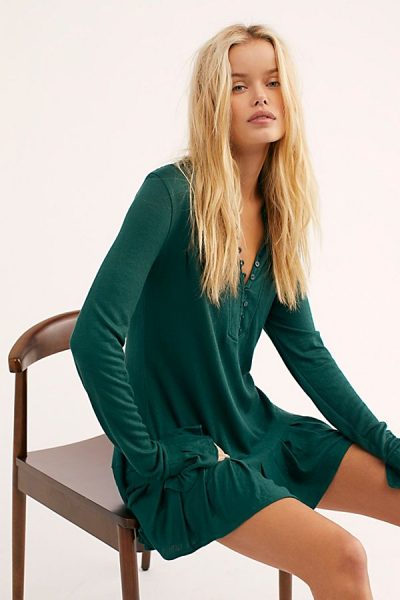 I bought this tunic in black last year from Free People because it only came in black or white, but now it's available in lots of color options. It's so soft and comfortable and just perfect with leggings. It's $78 and free shipping is available for a limited time.
(Mine is an XS so just know it runs large and you want to size down)
2. aerie oversized chenille turtleneck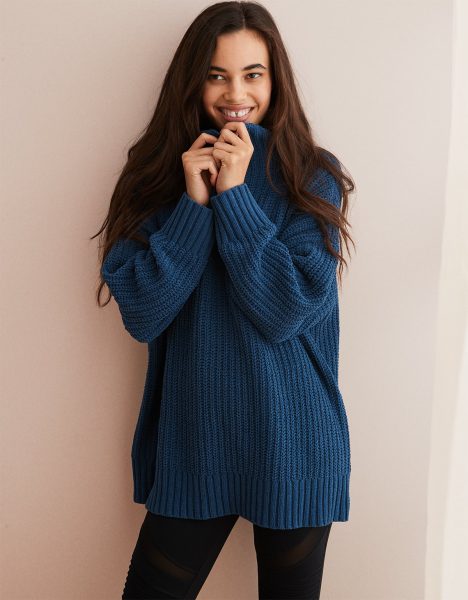 This is my favorite sweater right now. I bought it in navy and have worn it so much already because it is the softest thing ever and long enough to wear with leggings. I got a medium because I wanted it to be a little big. It's on sale for $41.96 with free shipping and it comes in lots of color options.
3. levi's ex-boyfriend denim trucker jacket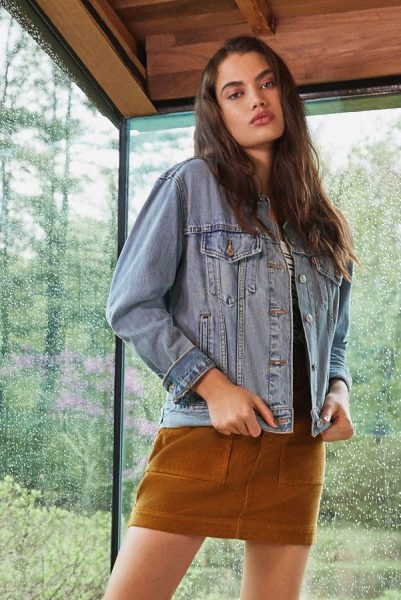 I believe I have mentioned my love of a denim jacket and I am especially loving these oversized versions that are in style right now. This is just a great basic. It's $89.50 and comes in a light or dark wash.
4. chelsea 28 turtleneck sweater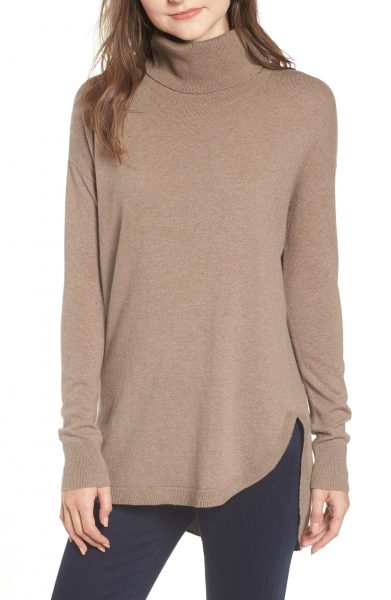 This is a great sweater for wearing by itself or a layering piece because it's not too thick. It's longer in the back which is always nice. It's 40% off and on sale for $46.90 It also comes in burgundy, dark green and light gray.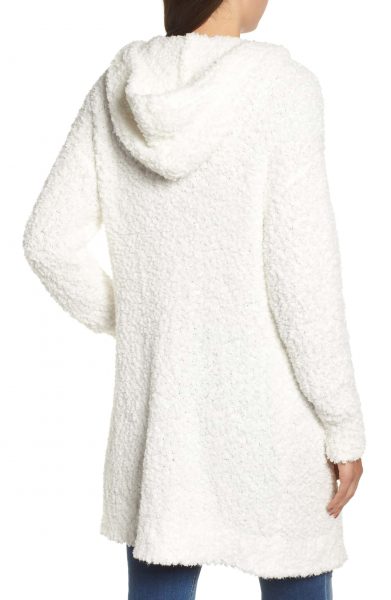 This looks so cozy and I actually love the white. It's on sale for $41.40 and comes in regular and plus sizes.
6. asos hand knitted chunky scarf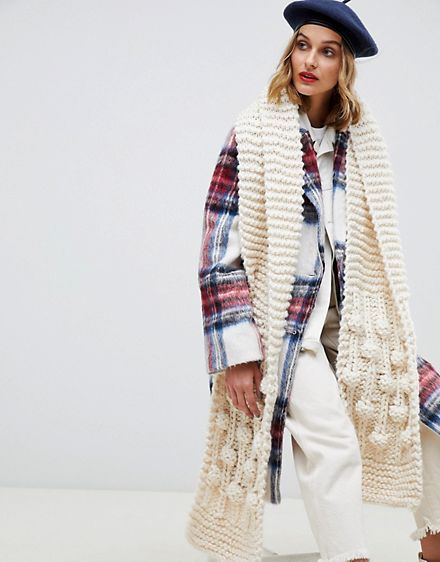 How cute is this scarf with the pom detail? I think this could be a great Christmas gift for someone. It's $35.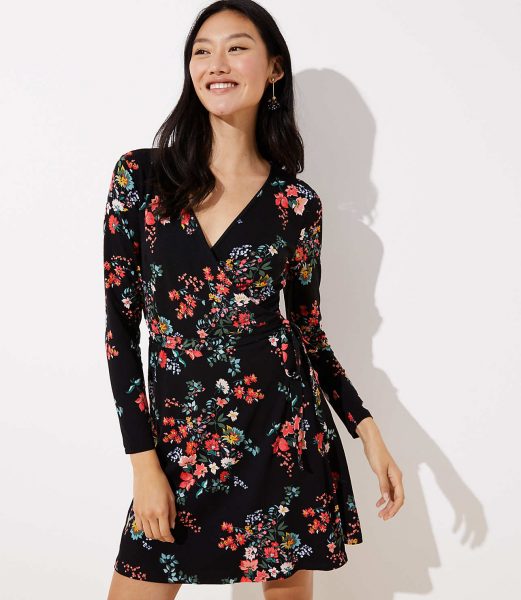 I love this floral print and it would be a fun option for the holidays. It's $79.50 but I bet it will go on sale at some point.
8. zella live in high waist leggings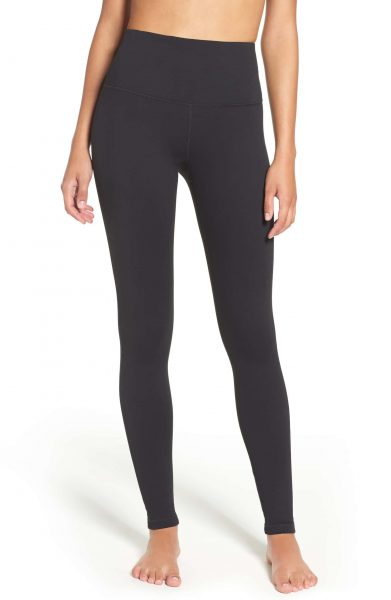 I've featured these several times before but they are still my very favorite leggings. I wear them to work out and I wear them with sweater tunics and boots. They are so comfortable and I love that I can throw them in the dryer and they don't fade or shrink. They're $54.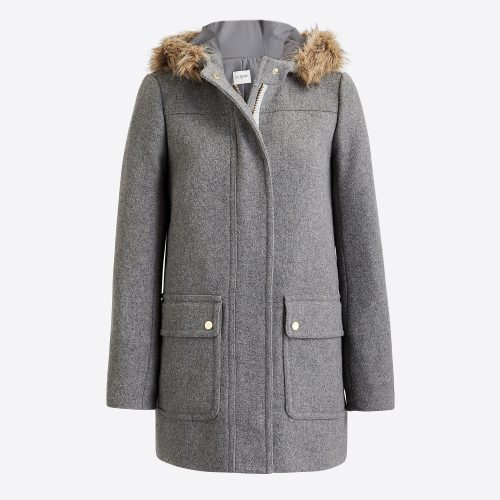 This is the most adorable winter coat and it's on sale for $116. It also comes in camel, green and navy.
10. bp cowl neck sweater dress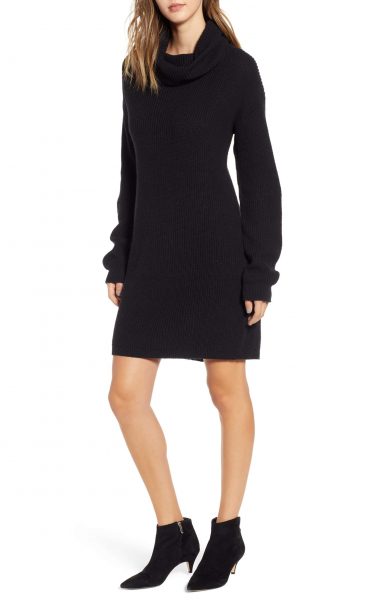 I am really wanting a sweater dress and this one looks cute and is a great price point at $49. It also comes in red if you're feeling extra festive.
That's it for today.
Have a good Friday.