This is going to be quick because Caroline and I are in Orlando and spent the day at Universal Studios seeing all things Harry Potter related. And we have soccer early Friday morning.
Here's what I know for sure right now. A lot of people go to theme parks on Thanksgiving Day. I had no idea.
Here's the other thing I know for sure. There are so many great sales going on right now that will help you with your Christmas shopping and/or your personal shopping goals.
Here are some of my favorites:
1. ABLE the merly denim jacket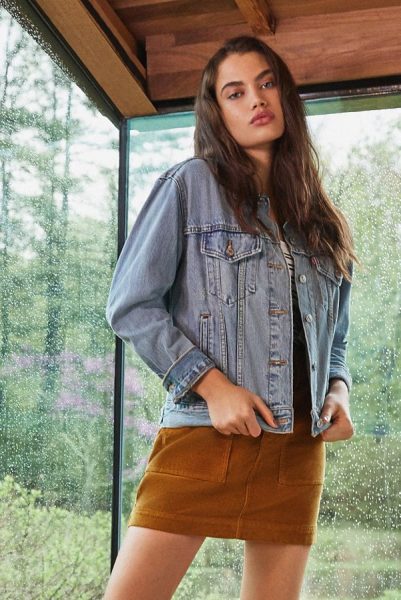 I have loved this denim jacket for forever, but it's $143 and that just seemed like a lot to pay for a denim jacket when I already have a denim jacket or three. But this one has amazing reviews and it's distressed and a little oversized.
And right now everything at ABLE is 30% plus free shipping when you spend over $49 with the code ABLE30.
I also really love this mare handle clutch .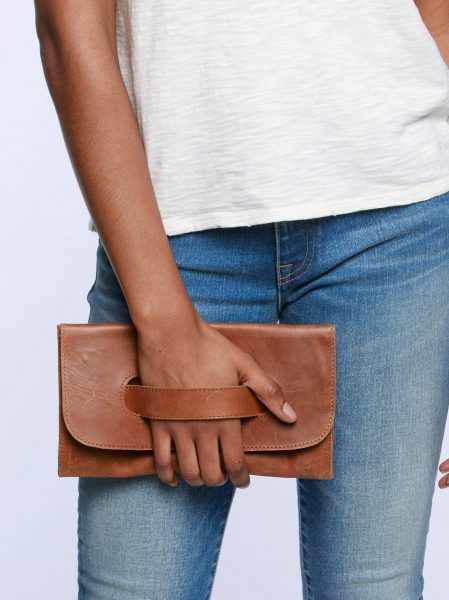 It's $78 plus the 30% off with the code ABLE30. True story. I wore a fanny pack at Universal yesterday and I may never carry a bag over my shoulder again. This clutch is my version of an acceptable fanny pack.
2. express cozy chenille cover up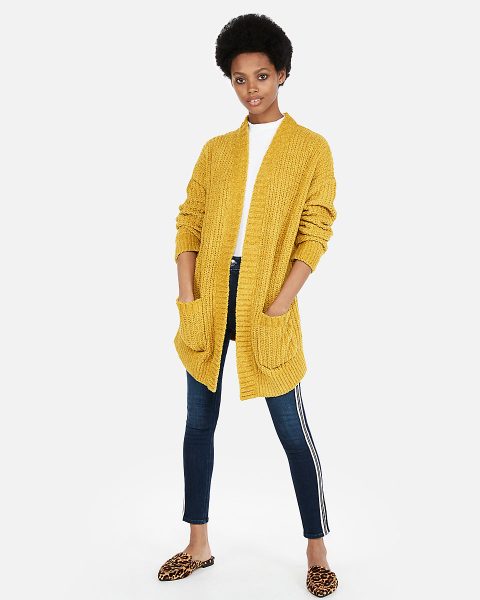 I love all things chenille because they are so cozy and this yellow color is divine. I'd wear it with gray jeans because I love that combination of colors. It's $69.90 but everything at Express is 50% with free shipping right now.
It also comes in ivory, light gray and black.
3. loft winter bouquet sweatshirt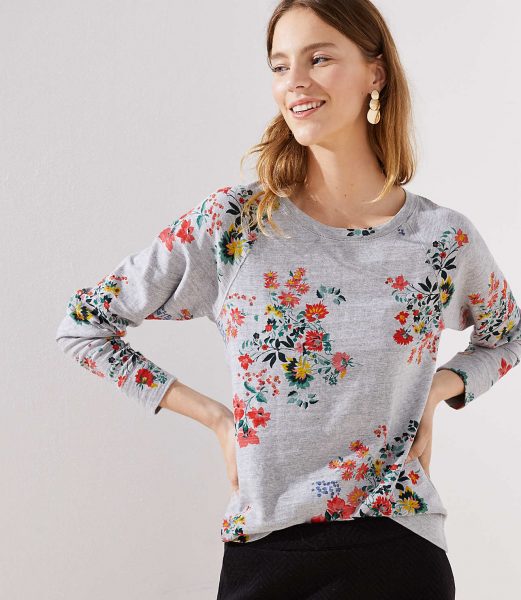 This is the cutest sweatshirt. It's normally $59.50 but everything at LOFT is 50% off right now with the code THANKS at checkout. And they have some great jewelry, too, just FYI.
4. old navy mock turtleneck sweater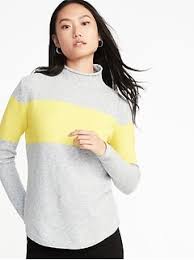 I love this sweater from Old Navy. It's normally $29.99 but Old Navy has 50% off everything with no code needed at checkout. It comes in several colorways.
5. river island roll neck sweater in stripe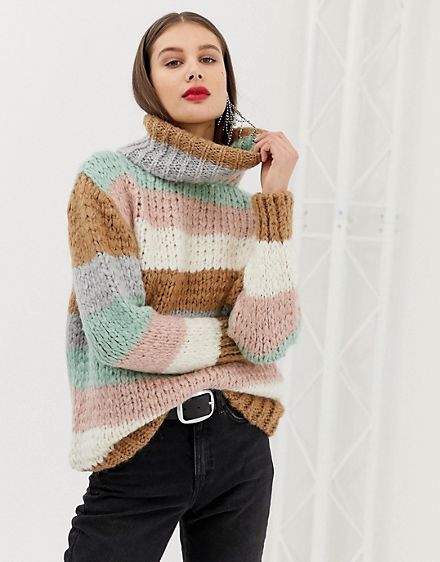 I think this sweater is adorable. And it's 25% off everything at ASOS with the code EPIC25 at checkout.
6. old navy cozy crewneck sweater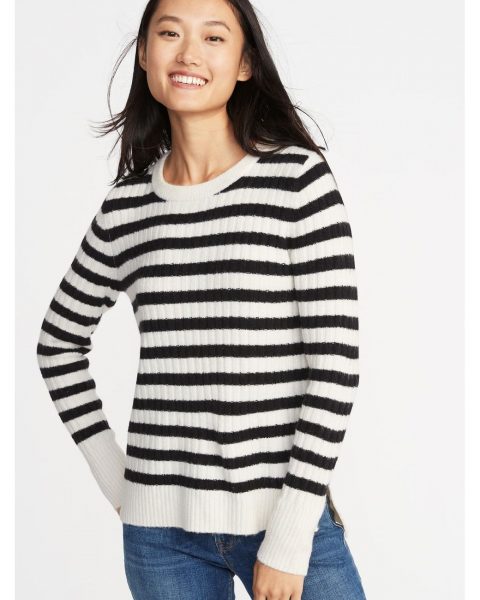 This is a great sweater to wear alone or to layer under a puffy vest or denim jacket. It's $36.99
but Old Navy has 50% off everything with no code needed at checkout.
7. halogen open front pocket cardigan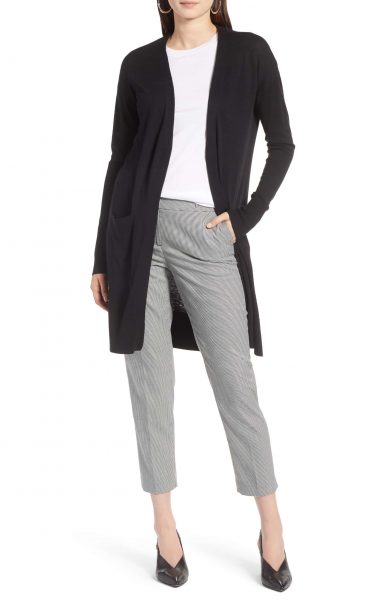 These are the best lightweight, long cardigans to wear with jeans or even to the office with pants or over a dress. They are 60% off and just $28.90 and come in gray, black, purple and red.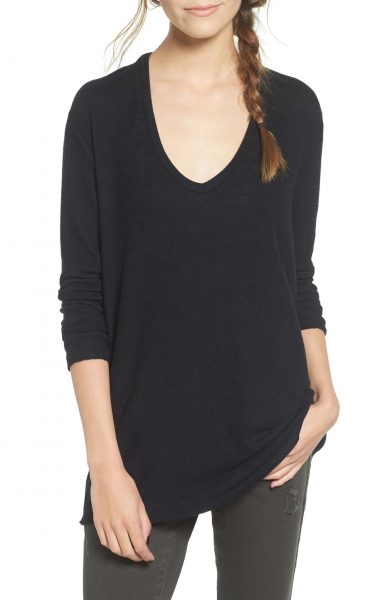 I've been waiting for this to go on sale forever and now it's just $15.60. It is so soft and comes in gray, olive, and a striped pattern.
9. barefoot dreams cozy chic calypso wrap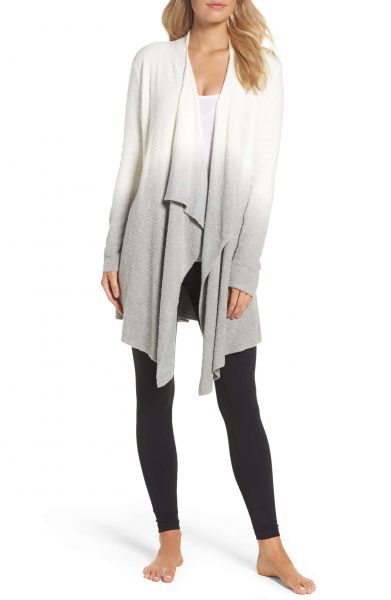 This is the perfect gift for a woman in your life. I have one of these that I bought years ago and still wear it all the time. It's 33% off and just $65.66 which I think is the best price I've ever seen on them.
10. madewell zip top transport leather tote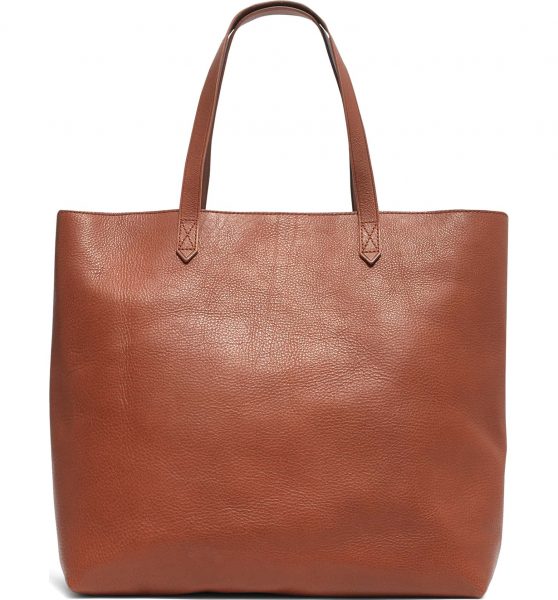 These Madwell totes are so pretty and almost never go on sale. This is now 25% off and on sale for $141. It also comes in navy, cabernet, linen and black with brown handles.
This original transport tote is also on sale in cocoa brown.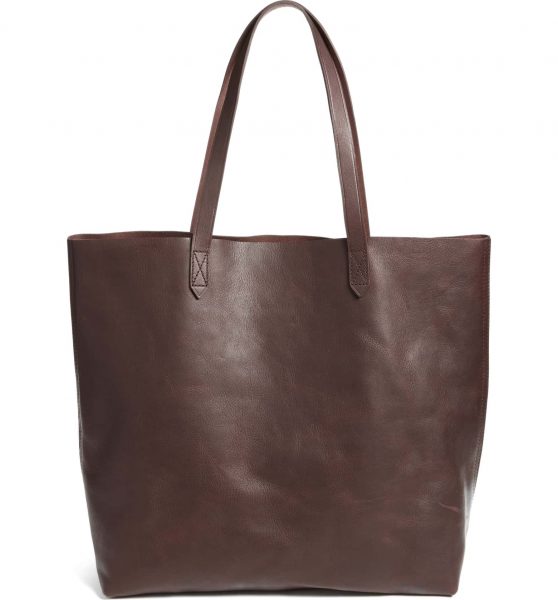 It's $126.
11. kendra scott bethany y-shaped necklace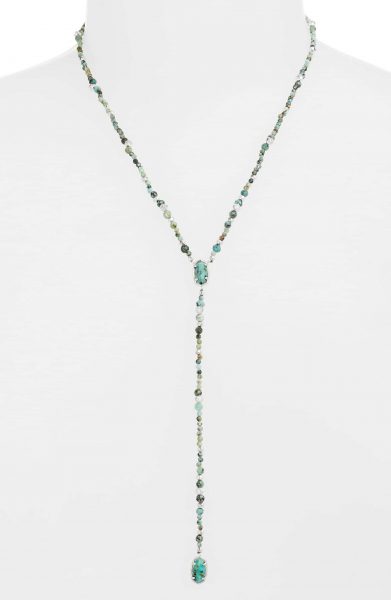 This y-shaped necklace is such a great accessory and now 40% off and now $74.98. It comes in several color options.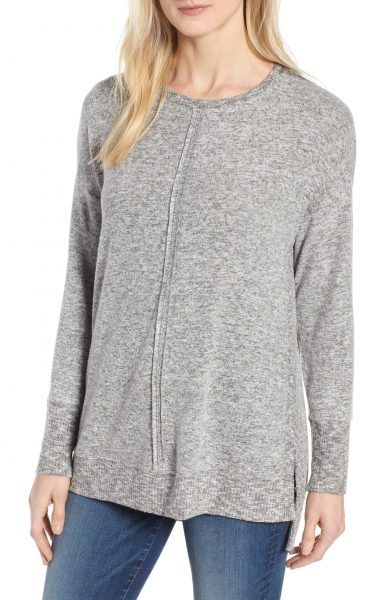 These cozy tunics are on sale for $40.20 and come in several color options. This would make a great gift because who doesn't love a cozy tunic? They are so soft.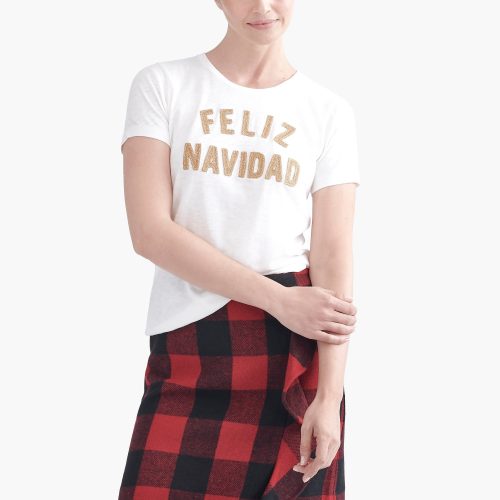 This is my kind of Christmas shirt because it's festive but not over the top. It's on sale for $29.50 but everything is an extra 40% off with the code ADD2CART at checkout which makes this just $17 dollars and some cents.
14. j.crew factory big bow midi skirt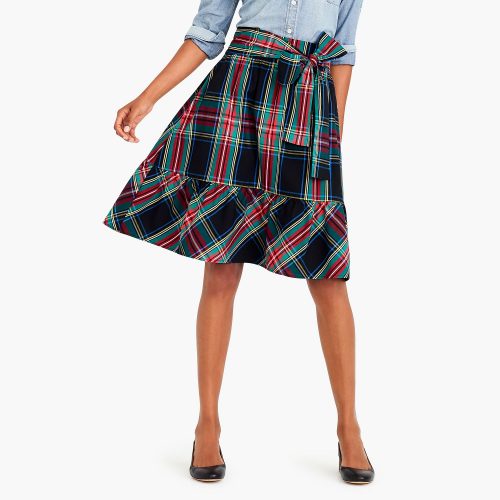 I actually think that Feliz Navidad shirt would look really cute with this skirt if you want to take it up a notch. I also love the way they have it paired with a simple chambray shirt.
It's $69.50 but an extra 40% off with code ADD2CART at checkout.
15. j.crew factory ruffle front miniskirt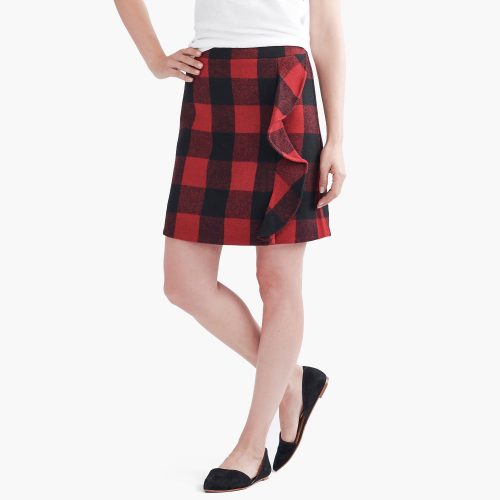 It's hard for me to resist a buffalo check this time of year. I would wear this with black tights, boots or booties and just a simple black or cream turtleneck sweater.
It's $59.50 but an extra 40% off with code ADD2CART at checkout.
That's it for today.
Hope you had a great Thanksgiving and happy Friday.