Well.
It feels like it's already December. We bought our tree last night and it's now in our living room waiting to be decorated. But I'm thinking I'll get the dead mums and rotted pumpkins off my porch before I put the lights on the tree. I guess now I have weekend goals.
And since we are officially in the Christmas season, I thought I'd share a couple of good gift ideas that are on sale right now.
This Barefoot dreams stripe blanket is amazingly soft and on sale for $49.97 but normally $120. It's only left in the navy, but I'm telling you it's like curling up on a cloud.
And I also love this Pottery Barn cozy pom pom throw that's on sale for $31 with free shipping.
I guess it's an indication of how tired I am these days that I am so into various throw blankets.
Another great gift option is one of the Hummingbird Farms gift boxes. They have a deal right now where the code BIGBOO16 gets you an additional $16 off any of their already value priced gift boxes or you can use the code BIGBOO37 if you're buying two gift boxes for $16 off each box plus an additional $5 in savings for two boxes going to same address.
And here are some cute things I found this week that might make a good gift for yourself or for someone on your list: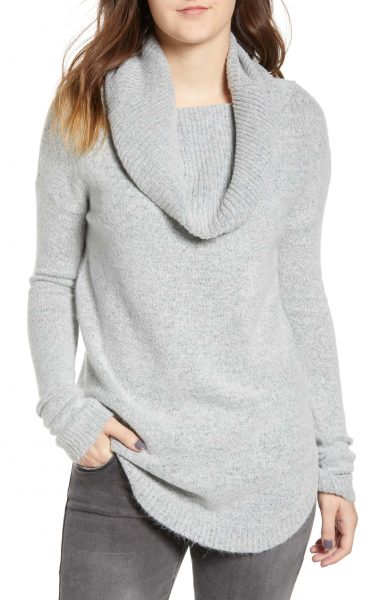 I bought this a couple of weeks ago and it is the perfect sweater. And I met Gulley for lunch this week and she had it on and I complimented her on how much I loved her sweater without realizing it's the same one I own. I guess I'm true to what I like. But it's just that great and it's on sale for $27.90.
It comes in plum, light gray, and camel. I have the camel. Gulley has the gray. And now I kind of want the gray and the plum. It's long enough to wear with leggings which is an added bonus.
2. topshop brush stripe ombre beanie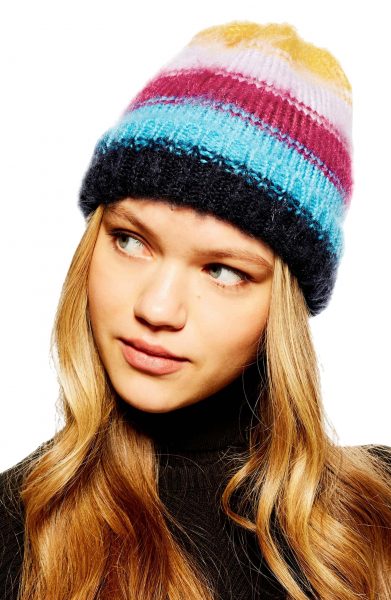 I'm going to be in New Hampshire next week so I'm really into the beanies right now because I will get to see what an actual winter feels like. This cute little beanie is $22 and also comes in another color striped option.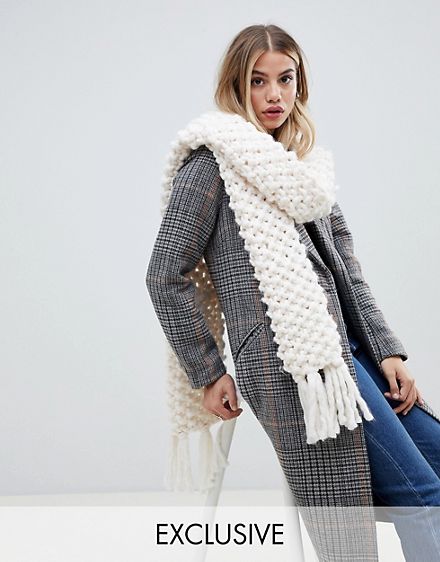 My current love of a chunky scarf is also related to my upcoming trip to New Hampshire. But I love this and I think I'll also be glad to have it during all the January and February soccer games I have coming up in my life. It's $32.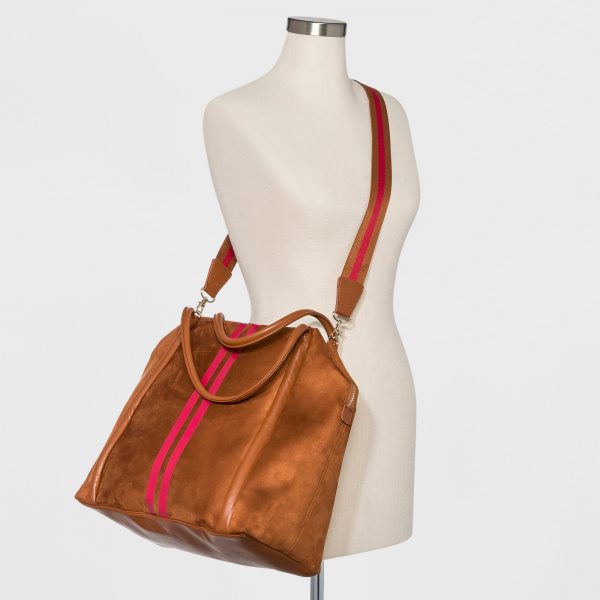 How cute is this bag from Target? I'm in love with the sporty red stripe that gives it a little something extra. It's $39.99.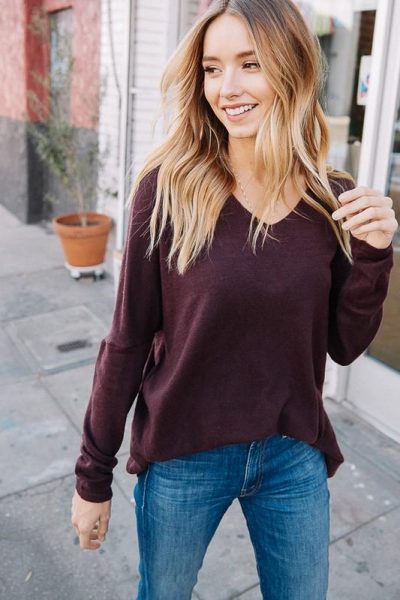 Speaking of good sweaters, I have one that's similar to this in a mocha color and it's my favorite thing to throw on for those South Texas winter days that aren't that cold. It's lightweight, a great length and super soft. It's $42.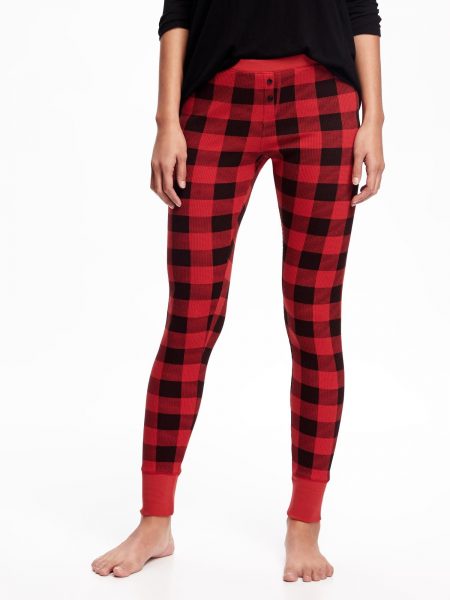 I love a buffalo plaid and I love these Old Navy thermal sleep leggings. They aren't quite as good as the ones Gap had last year, but they're pretty close and make a great gift. They are $19.99 but I bet they have a sale this weekend.
7. j.crew factory fair isle sweater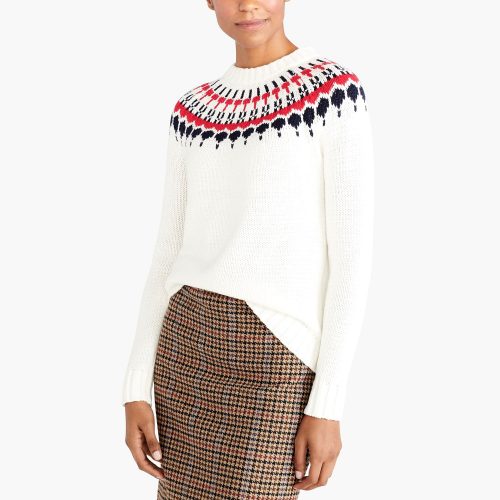 I think a Fair Isle sweater is a great classic look and I really love this white one with the red and navy. It's on sale for $39.50.
8. j.crew turtleneck dress in supersoft yarn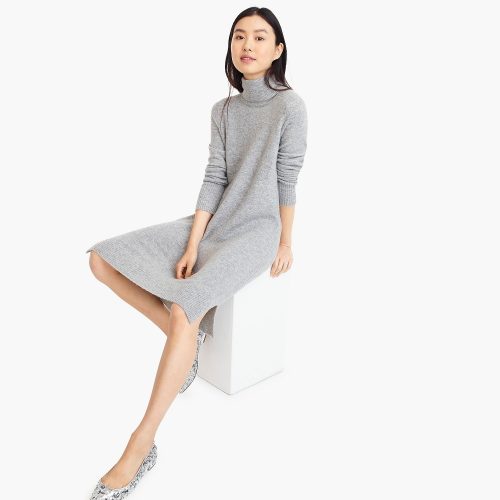 I've been looking for a sweater dress. Madewell had a great one but it's totally sold out and I can't talk about it because I'm too sad. But I like this one from J.Crew. It's $118 but 40% off with the code SNUGGLE at checkout and comes in a couple of other colors including an alpine green that looks interesting.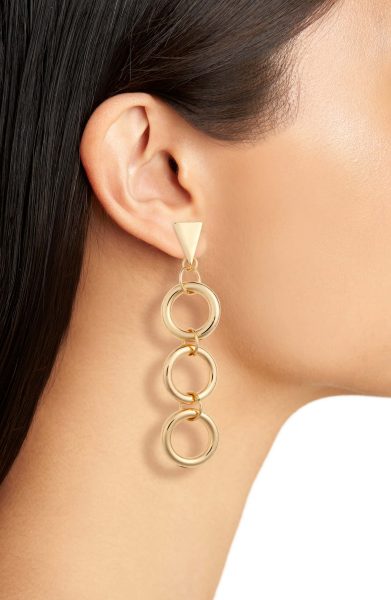 I really like these earrings because they're different from anything I own, yet simple and still classic. They are $16.
10. toms spruce plaid felt women's classics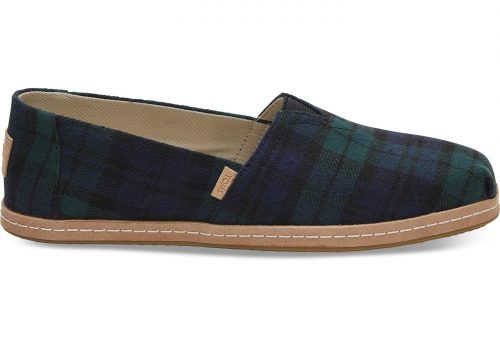 How cute are these plaid Toms? They are $59.95 and also come in a red and black plaid.
That's it for today.
Have a good Friday.