It's true. I spent this week in New Hampshire and parts of Maine and I'm a little bit in love with all of it. I'm sure I may not feel the same after months of temperatures below 15 degrees, but it was a great place to be for a few days in December. And I'm going to write an actual blog post about the last few weeks next week sometime, but life just hasn't quit moving for about the last month.
But Fashion Friday goes on. Here are some cute things I found this week.
1. cozy brushed fleece cardigan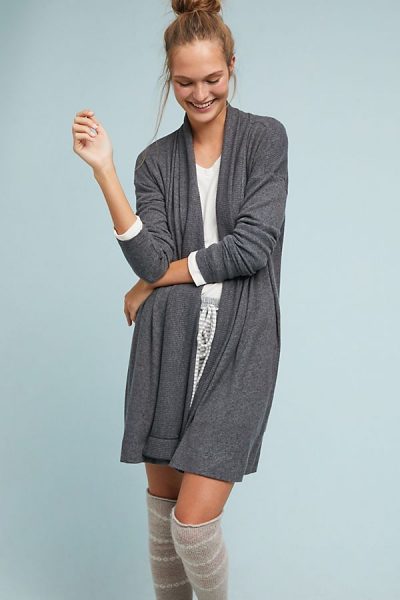 This is the kind of thing I'd wear just about every day and it's on sale for $49.95 plus an extra 30% off at checkout. It has great reviews and also comes in a blush color. It would also make a great Christmas gift.
2. treasure and bond turtleneck sweater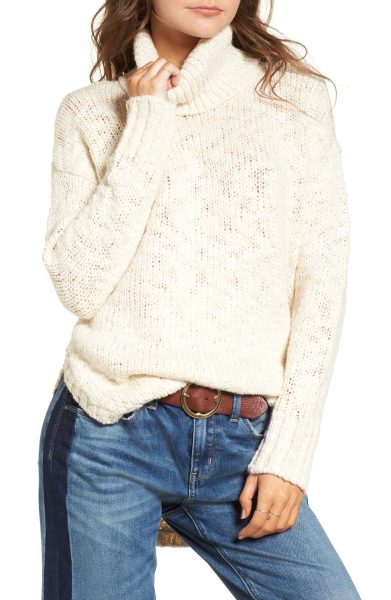 I really like this sweater and the reviews say it's super soft. It's on sale for $47.90 and also comes in a burgundy or black colorway.
3. loft striped funnel neck tunic sweater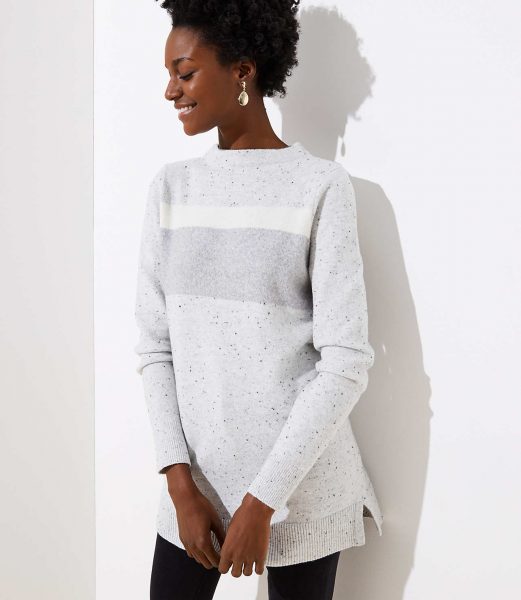 Loft has a sale going on right now. This is a great neutral sweater in a tunic length. It's $59.50 but 50% off with the code NEWNOW at checkout.
4. bb dakota coat with faux fur trim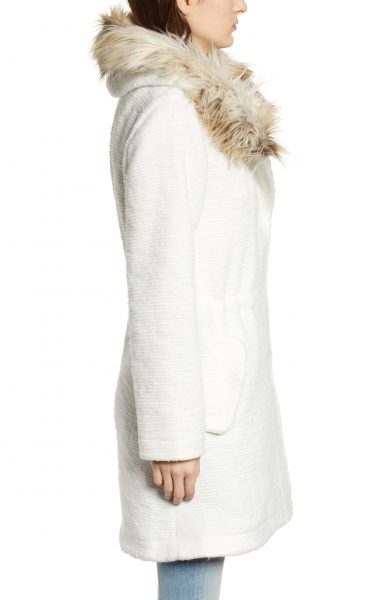 They had a gray coat like this one earlier this fall and it sold out in a heartbeat, but I actually love this ivory color. It's $148.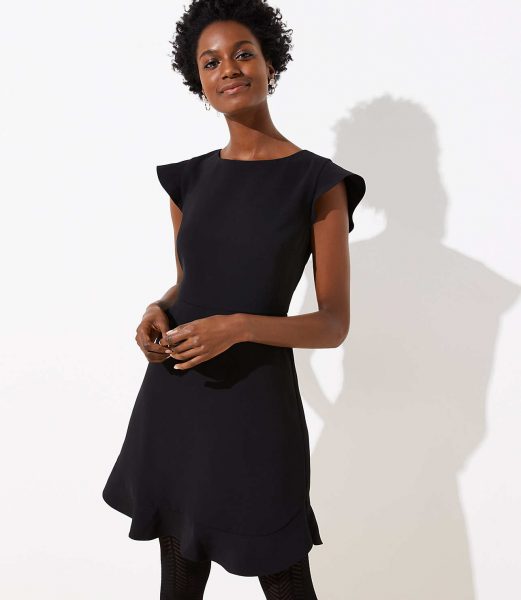 This cute dress is $89.50 but 50% off with the code NEWNOW at checkout. They had a similar one earlier this fall that sold out really quickly and I'm hoping this one is just as good. Every closet needs a little black dress.
6. malta dress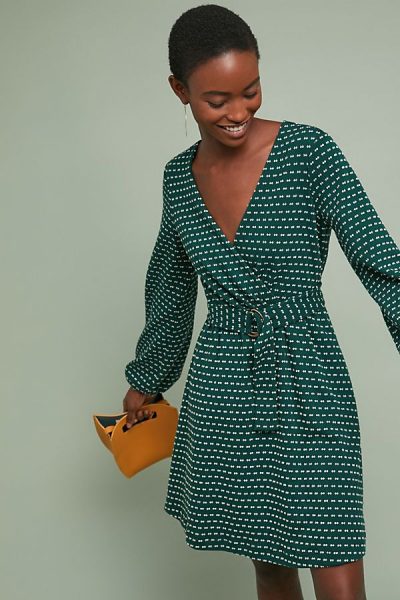 Or maybe every closet needs a green wrap dress. I have loved this from the moment I saw it and now it's on sale for $99.95.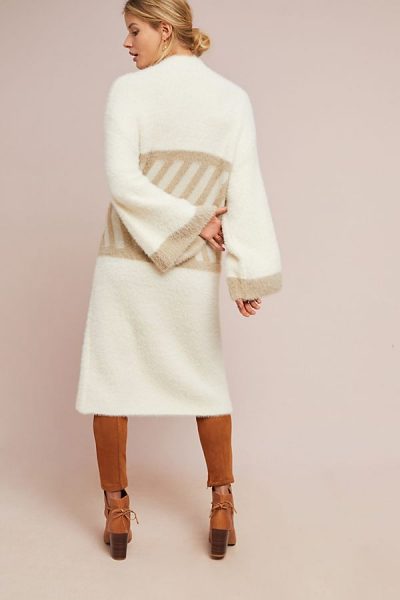 It's hard for me to resist a sweater coat even if they are trying to tell me it's a kimono. I love the neutral palette and the design. It's on sale for $89.95.
8. joules wellibob chelsea boots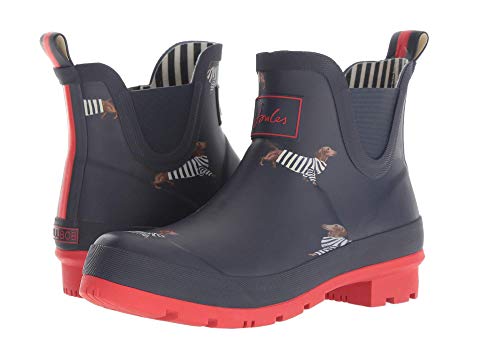 Gulley and I saw these in a store while we were walking around Kennebunkport this week and I fell in love with them. They also have darling tall rainboots, but these little booties are something different and they come in several cute pattern options. They are $64.95.
9. free people your girl tunic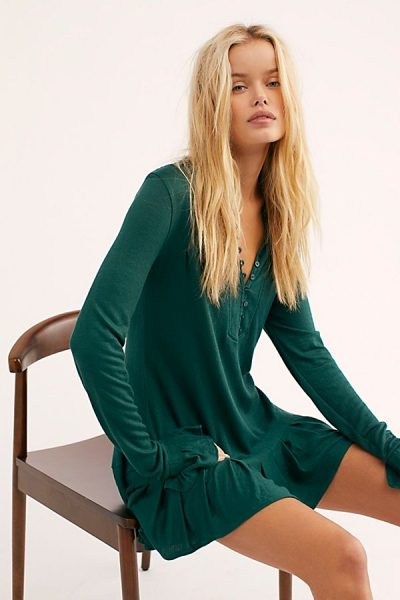 This is one of my favorites and I've featured it before. It's $79.95 plus free shipping on all orders at Free People. This comes in several color options but I love this green.
10. patagonia better sweater zip pullover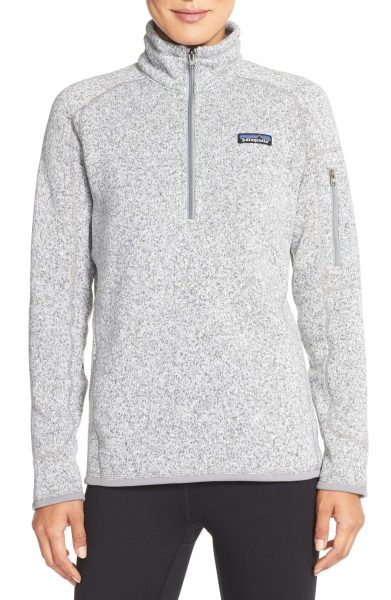 It's hard to beat a Patagonia better sweater pullover. You can wear it with leggings and sneakers or jeans and boots. They are super soft and cozy and I know firsthand that they are great to have on a cold soccer morning. They come in several color options and are $99. I would size up because I like things like this to be on the roomy side.
That's it for today.
Have a good Friday.