I woke up at the crack of dawn on Thursday morning because Caroline had to be at school at 5:50 a.m. to catch a bus for school soccer. For those of you unfamiliar (myself included) this means it was still dark outside. Even Piper and Mabel were looking at us like "Why are we up in the middle of the night?"
P dropped her off and then I poured an extra strength cup of coffee before I finally managed to be coherent enough to get dressed and make my way to San Marcos to watch her play in an 8:00 a.m. game. And now I'm sitting in a Starbucks right by the outlet malls because I promised myself I'd get some work done before I let myself shop. So basically I'm online shopping before I do some real life shopping. That's a good day. Even if it did start at 5:15 in the morning.
Here are some cute things I found this week.
1. make it fair pink dust cardigan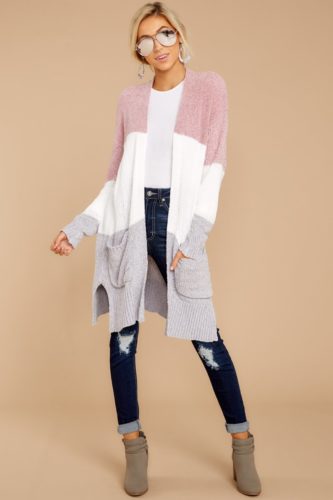 These color block cardigans are everywhere right now and I think they are so cute. This one is $44. It also comes in an olive green option if pink isn't your thing.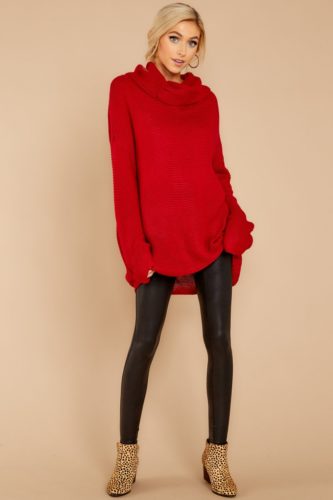 I love a long sweater and the red version of this one is so vibrant and pretty. It's $44. It also comes in olive, black, cream and blush.
3. not my fault black jumpsuit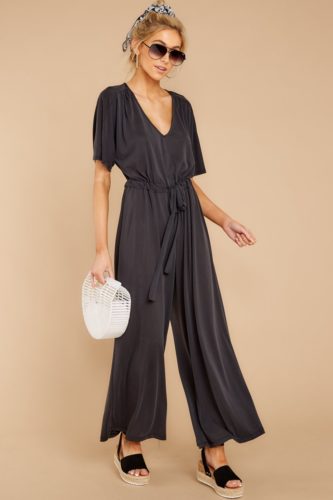 I bought a jumpsuit last year and I wore it all the time. I like this one because it's a more casual version of the one I already have and just looks so cute and comfortable. It also appears easy to dress up or down depending on your fashion needs. It's $52.
4. oversized fashion sunglasses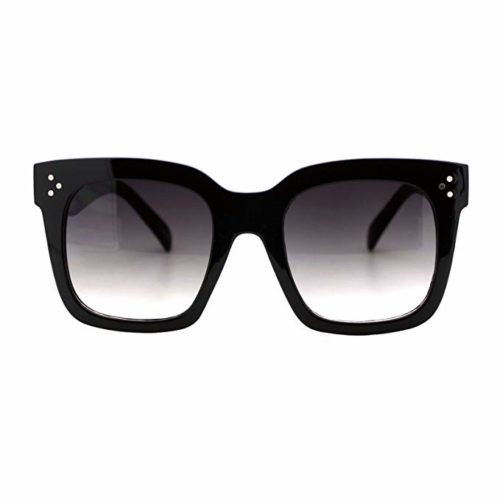 So a fashion blogger that I follow on Instagram posted a picture of herself in these sunglasses that I loved. They were the Celine Tilda sunglasses that run about $350-$400, which is decidedly outside my sunglass budget because I have a tendency to lose and/or sit on them.
But then I did a little internet digging and found these almost exact replicas for just $10.95 on Amazon. This is exactly within my sunglass budget and I couldn't be happier about it.
5. kut from the kloth wide cuff boyfriend jeans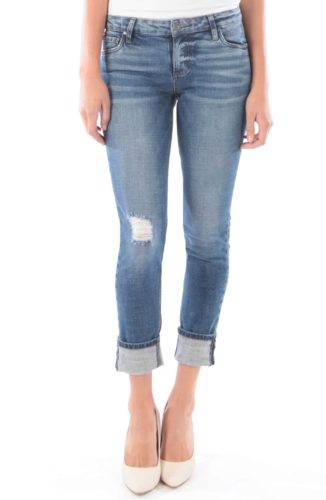 I've been looking at boyfriend jean options because I really love that look, especially looking forward to spring when you can just throw on cute jeans with a t-shirt and sneakers. This pair has a great wide cuff and the perfect amount of distressing, plus I've always had good luck with the Kut from the Kloth brand. These are $89.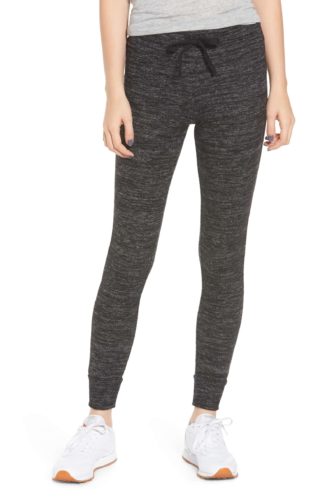 I know I keep featuring these leggings disguised as joggers (or are they joggers disguised as leggings?) but they are so dang comfortable and I love them so much. These are 40% off and just $23.40.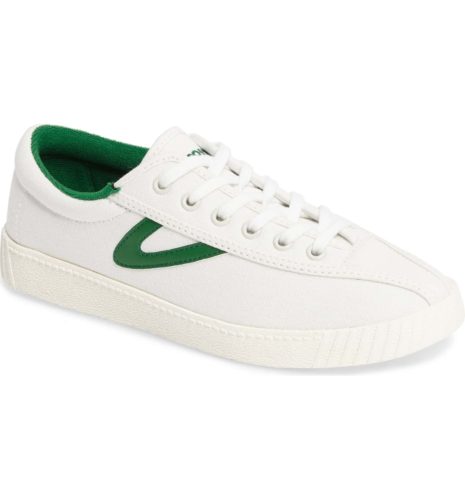 If you're in the market for a comfortable but cute pair of sneakers, here's a chance to return to the Tretorns of your youth. I think they are the perfect sneaker for just running around. They are $69.95 and come in a few different color options.
8. old navy compression leggings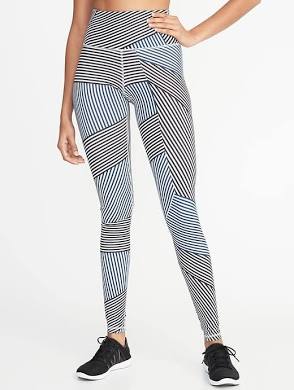 I haven't tried these yet, but I keep hearing great things about Old Navy's compression leggings and they do have great reviews. They are on sale for $22 and come in other patterns and colors if this is a little too much for your taste.
9. old navy lightweight performance pullover hoodie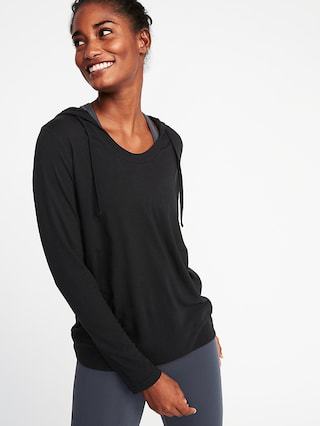 This is the perfect lightweight hoodie to wear with leggings and/or joggers disguised as leggings. It comes in tons of colors, it's only $12, and I like to order the tall size because then the length is longer. You usually can't get the tall in stores, but you can usually find it online.
10. oh dear white acrylic earrings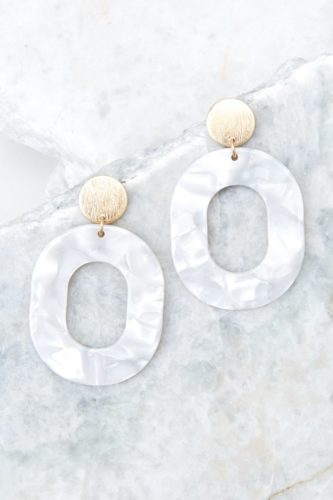 These acrylic earrings are everywhere right now and I really like this white version. Sometimes earrings can get lost in my dark hair, but white really stands out. These would be great year round and are $18.
11. miranda top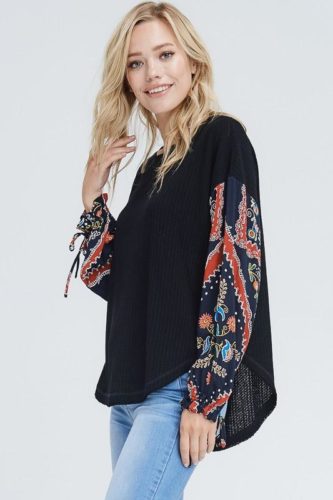 I've seen different variations of this top, but I think this color and pattern combo is my favorite. It's $38.
12. knit duster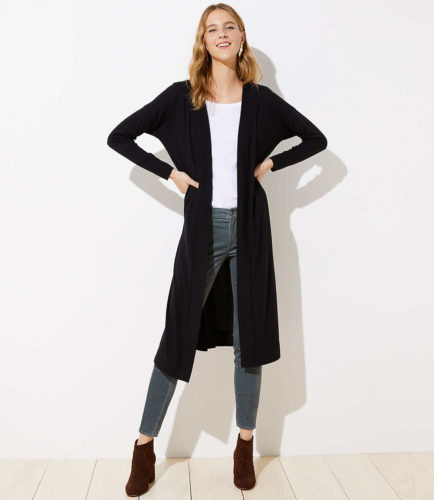 It's hard to beat a knit duster. It's easy to throw on with jeans and a t-shirt or over a dress. You can wear it to grocery shop or to the office. This one is $64.50 but is 50% off right now and available online only. It also comes in light gray.
That's it for today.
Have a good Friday.
Copyright secured by Digiprove © 2019