Well. Here we are in 2019. It's not quite the way I thought it would look based on watching The Jetsons when I was younger, but I can get groceries delivered right to my door so there's that.
I hope you've all had a good first three days of 2019. Ours has involved a lot of Netflix, a 1000 piece puzzle and sweatpants. I'll miss you, Christmas vacation, you've been good to us.
Here are some cute things I found this week:
1. free people love valley hi/lo long sleeve top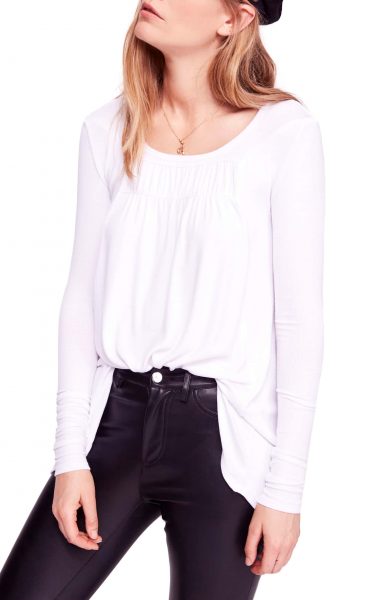 This cute top is on sale for $28.80 and it also comes in black. I like that the sleeves are a little more fitted and believe it will be a great basic for either layering under a sweater or jacket or just wearing by itself.
It also comes in canary, lilac and olive green on the Free People website here, but it's $48 there.
2. cozy ribbed turtleneck sweater
Speaking of basics, this is the perfect sweater for your wardrobe. You can wear it by itself and dressed up or down. It's $89.50 but 40% off with the code REFRESH at checkout. It also comes in navy.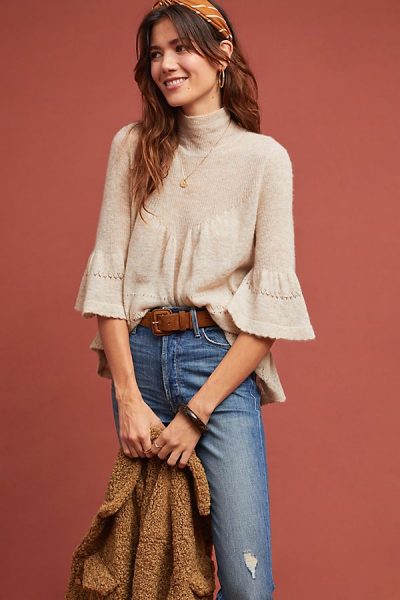 I was working on this post late Wednesday night and saw this sweater on Anthropologie and loved it immediately but lamented that it wasn't on sale. And then, lo and behold, all of a sudden it was late enough that it was now Thursday and Anthro added a bunch of stuff to their sale items, including this sweater. It was like magic.
It's on sale for $79.95 plus an extra 40% off. It also comes in mint or rose and I think it's gorgeous. Someone described it as a peasant top in sweater form and that is basically everything I've ever wanted.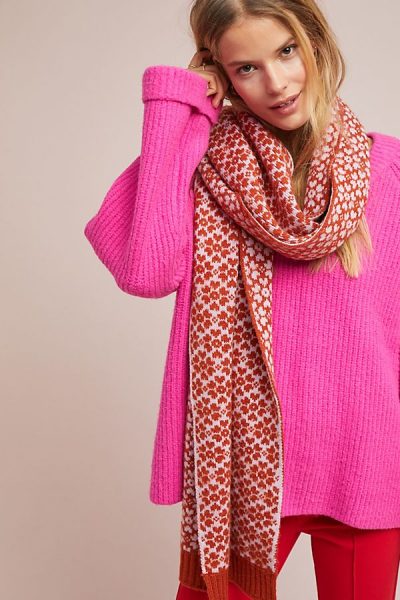 This scarf is so cute and I love the bright color. It's $49.95 but 40% off all sale at Anthropologie with no code needed at checkout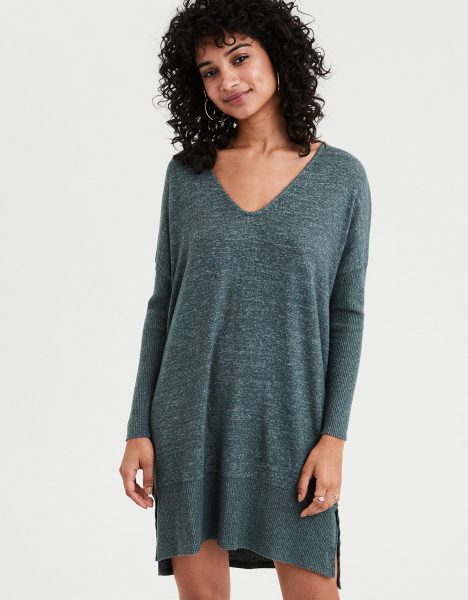 I believe this is more of a tunic than a dress, but it looks so cozy and comfortable and perfect for just lounging or wearing around. It's on sale for just $23.97 and it also comes in caramel or gray. The reviews say it runs large so keep that in mind.
6. ag the abbey sateen mid-rise skinny ankle jeans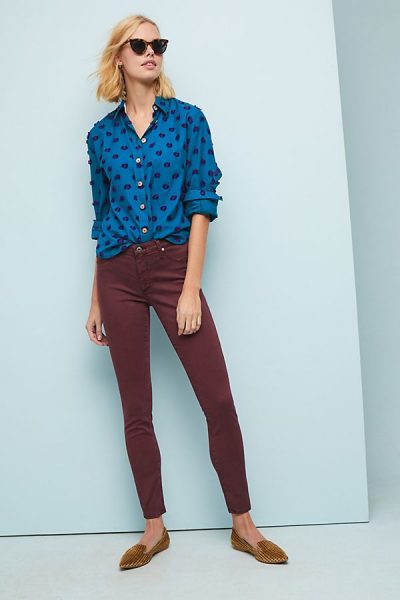 My AG jeans are my favorite because they fit so well and never stretch out at the knees. These are on sale for $99.95 plus an extra 40% off and I love the wine color because it can serve as a neutral and goes with a lot of things.
They also come in olive green here, which is another good neutral color.
7. lou & grey striped ribbed tunic sweater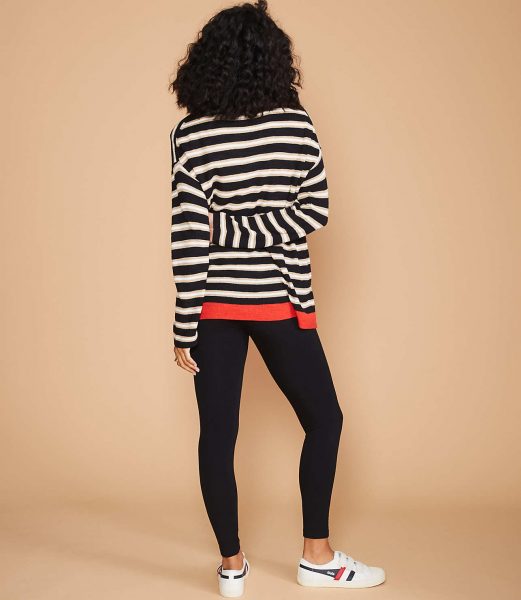 I realize this model isn't facing forward but this was the picture that had the best view of this sweater. I love that pop of red at the bottom. It's $54.99 but is an extra 50% off.
8. patagonia better sweater 1/4 zip fleece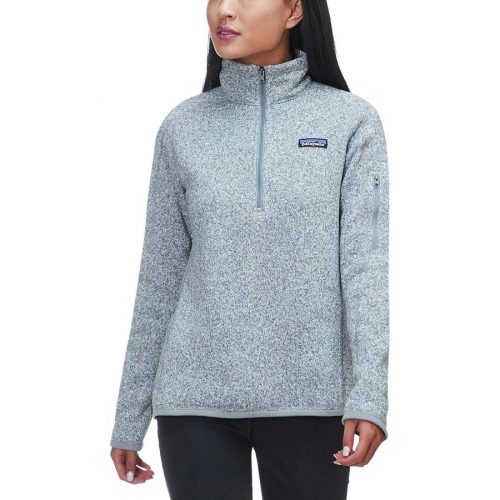 It has been cold here all week and I've been living in my Patagonia. It's so warm and looks cute with jeans and boots or leggings and tennis shoes. It's $99 and comes in a ton of color options.
9. madewell multi-stripe scarf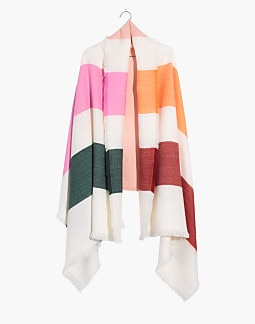 on sale for $44.99 but 40% off GOBIG
10. free people sunny skinny sweatpants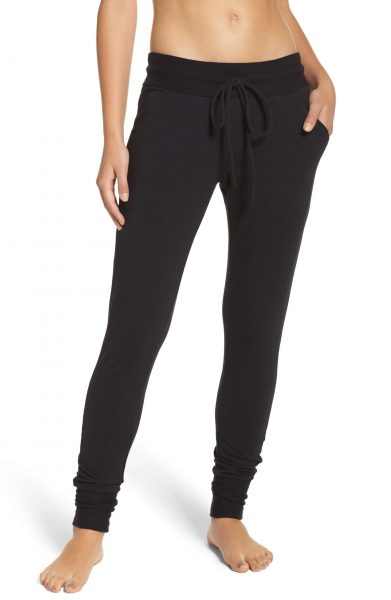 I've been waiting for these to go on sale and that day is here. These are 15% off and on sale for $39.99 They come in a bunch of color options and have great reviews.
That's it for today.
Have a good Friday.