It has been warm and cloudy here all week long and I was finding the whole thing incredibly depressing because it's just that yuck kind of weather that won't commit to being a rainy day yet the sun won't shine either. But yesterday morning the beautiful North breeze began to blow and at least now it's cloudy and cold, which is what I prefer February to be. Do not make me have to think about breaking out my sandals before March. It's just wrong.
Anyway, here are some cute things I found this week:
1. antola tunic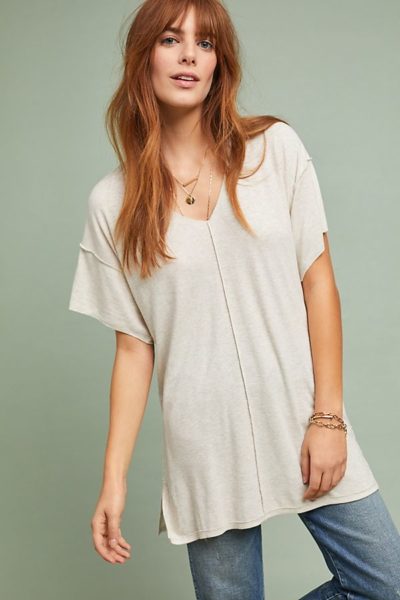 I featured this before because I love a v-neck tunic type shirt either by itself or layered under a sweater coat or kimono type thing. It has great reviews and it's now on sale for $29.95 plus an extra 25% off.
It also comes in pink, black (looks more like charcoal gray) and a brown that I'd describe as burnt sienna if you know your box of Crayola crayons.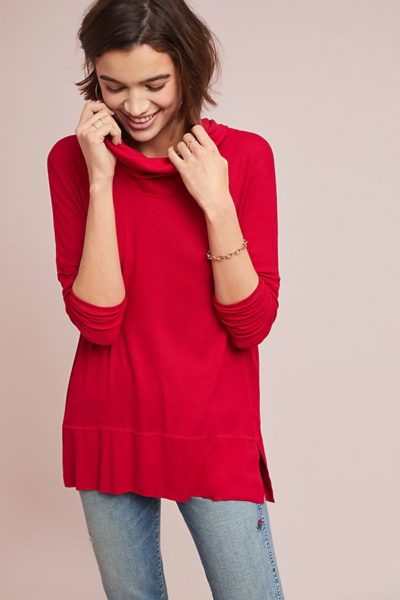 This is another great basic that's on sale for $39.95 plus an extra 25% off. It also comes in black, gold and mint.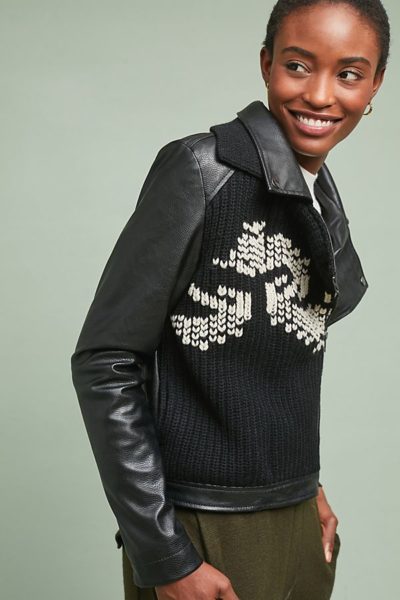 I have to keep telling myself that I absolutely do not need this jacket because now it's even more on sale than it was before . It's $69.95 plus an extra 25% off and I just think it is so darling.
4. clarington half-zip pullover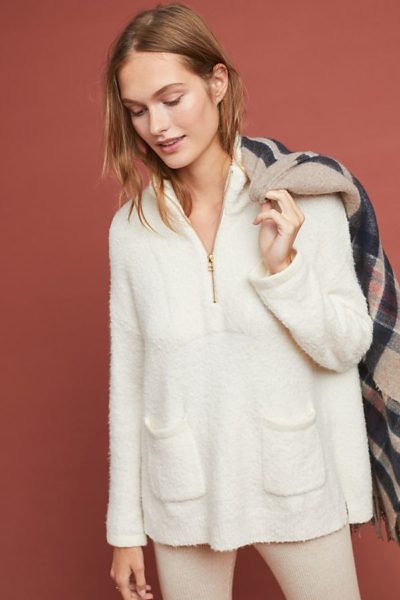 This is another Anthropologie item I've been watching to see when it goes on sale. And that day has come. It's on sale for $79.95 plus an extra 25% off.
5. steve madden kala slide sandal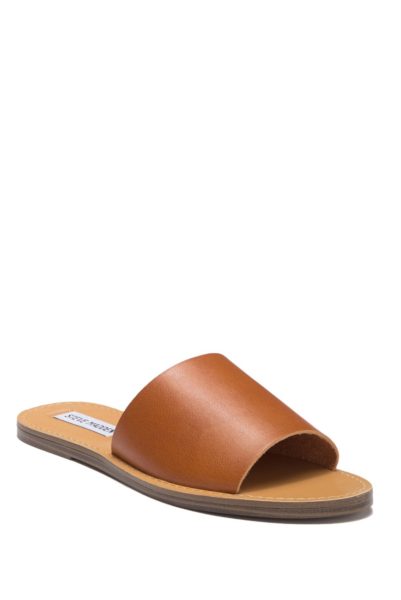 I ordered these slides last summer and really liked them but decided I didn't really need them. But now they're on sale at Nordstrom Rack for $34.97 and I think they are a great warm weather option. I just don't want it to be warm enough for me to wear them until mid-March.
They come in cognac, black, gold or white.
6. universal thread espadrille mules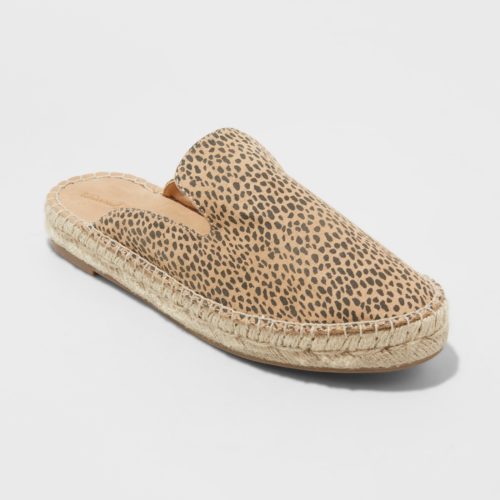 I saw these at Target the other day and think they are such a cute shoe option for transitional weather. They are $24.99.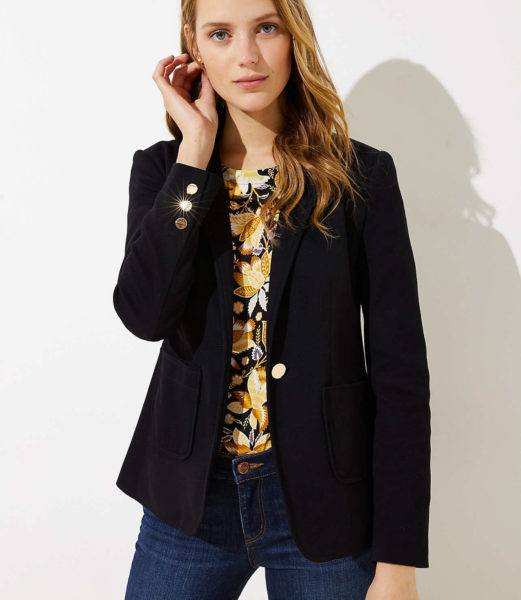 A good blazer is just a great basic to have and I love this knit version with gold buttons. You can dress it up for the office or just wear it with jeans and t-shirt. It's $120 but I bet Loft will have a sale at some point soon. It also comes in petite and plus sizes. It has great reviews.
8. j.crew factory smocked tie-front dress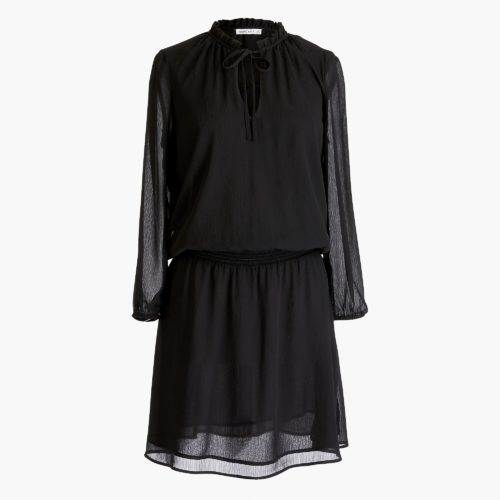 This dress looks much cuter on the model but I couldn't get that picture to work. I love a good basic black dress that can be dressed up or down. This is on sale for $56.50.
9. j.crew blossom drop earrings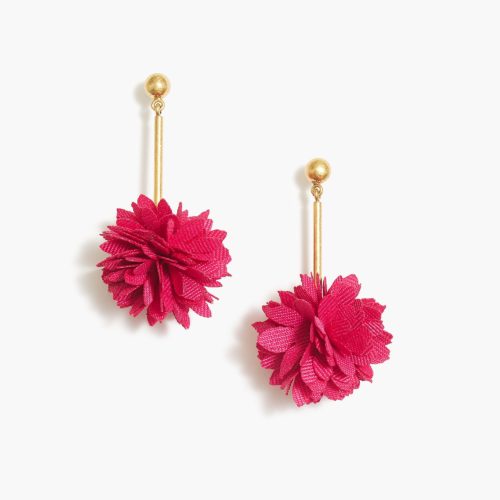 These earrings are darling and they are on sale for $14.50. Perfect little pops of color for an outfit. They also come in yellow, white, navy, black
10. amazon casual cotton jumpsuit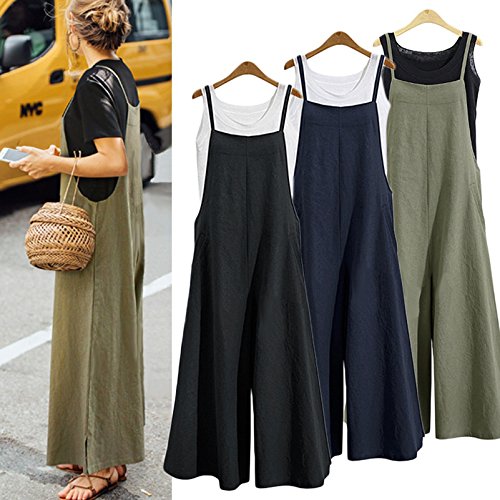 I cannot vouch for the quality of this jumpsuit but I do plan to order it because I feel that it has the potential to be something I will love. Plus, it's just $19.99. The reviews say it runs small so I'd definitely order a size up. It's worth the gamble because I like to live on the edge.
Not really.
I hate the edge.
Have a good Friday.
Copyright secured by Digiprove © 2019