I do not mean to be overly dramatic (Yes I do) but the oak pollen might be killing me. Everything outside is yellow. And I normally don't have bad allergies but this seems to be a banner year. If you need me, I'll be here taking my Zyrtec.
Also, I have to give a special thank you to Dr. Brandt no more baggage eye de-puffing gel that I got in my spring Fab Fit Fun box. It is the sole reason I'm able to leave the house and see out of my eyes.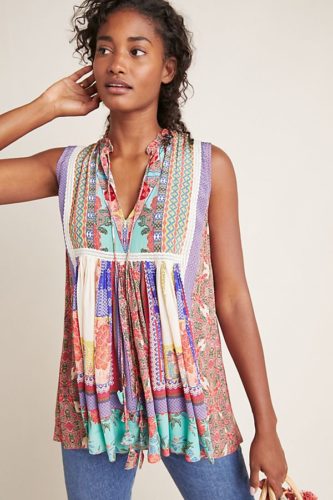 Anthropologie always has one cute top every season that I adore. This is that top for spring and summer. It is absolute perfection. It's $140.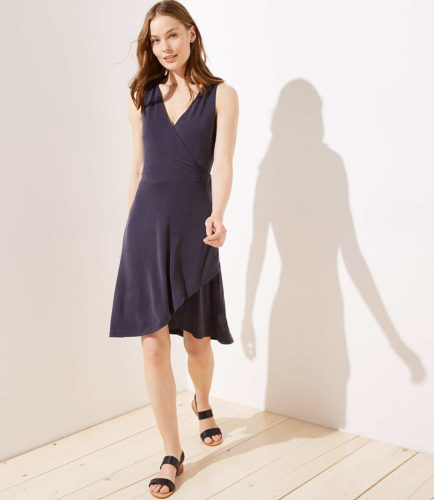 This cute wrap dress is on sale for $49.50. It would be easy to dress up or down depending on your wardrobe needs.
3. uo rosalie raffia platform sandal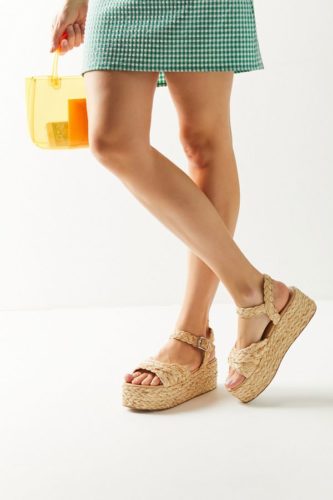 Urban Outfitter has 20% off shoes right now and I love the raffia platforms. They are normally $59 but are 20% off.
4. old navy ruffle trim swing dress
I ran in Old Navy the other day and ended up trying on this dress. It is so much cuter in person than it is online. First of all, I recommend not buttoning that top button that makes it high-neck. It's flowy and lightweight and I love it. It's on sale for $27.
I bought the small just for size reference and the length and fit are good. I'm about 5'6″ and normally wear a 4-6.
5. fisoul raincoats lightweight rain jacket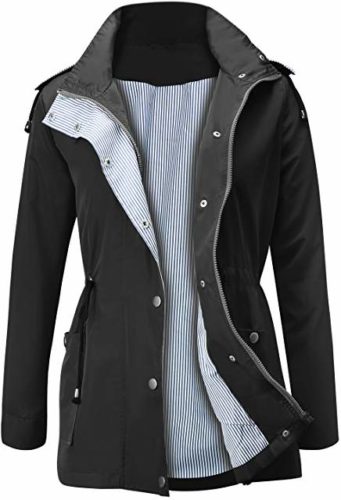 I was looking for something on Amazon and somehow came across these raincoats. They have great reviews and appear to be really cute. They come in several color options and are $42.
I discovered these last summer and they are my new go to athletic shorts. I like them better than Lululemon and they're about $1000 cheaper because Lulu thinks a lot of their shorts. These are on sale for $14 and come in several color and pattern options.
7. steve madden prima espadrille wedge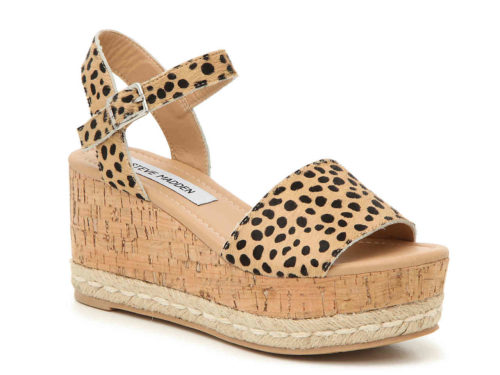 DSW has the cutest shoes in stock right now, including these cheetah print wedges. They are $69.99 and also come in black or tan.
8. old navy french terry chevron-stripe pullover hoodie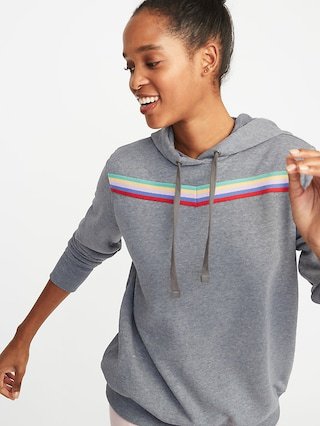 I love a french terry pullover. And I love a hoodie. So of course I love a french terry hoodie. This is $28 but an extra 30% off at checkout.
9. amazon round trendy sunglasses
If you're looking for a trendy, yet cheap, pair of sunglasses, look no further. These are $9.49 which is the perfect price point for glasses that I will wear to float the river or wear at the beach. They also come with blue lenses, pink lenses and black with silver frames.
10. catherine boyfriend shorts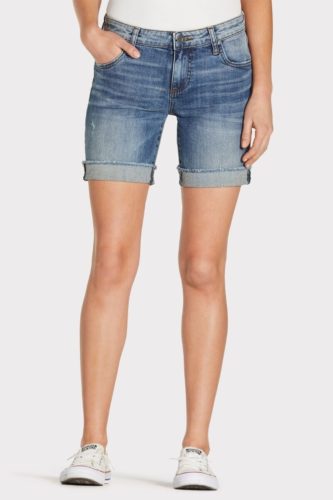 Good news, it appears that bermuda length shorts are making a comeback. I really like these and Kut from the Kloth are usually very comfortable and have a good amount of stretch. These are $69.
That's it for today.
Have a good Friday.
Copyright secured by Digiprove © 2019