So we have another three day weekend this weekend because it's Fiesta in San Antonio. This means there are a lot of parties and parades and all manner of other festivities. I basically participate in zero of these things because I like being home and away from crowds. However, I do enjoy the three day weekend and I will celebrate with a lot of Netflix and sleeping in. That's really my ideal fiesta.
Here are a few cute things I found this week:
1. nia tunic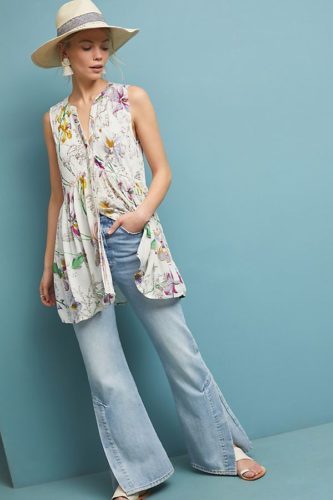 I love this tunic because it obviously functions great as a tunic, but could also be worn open as a sleeveless kimono type thing over jeans and a tank top. It's $80 and also comes in plus sizes and other color options.
Which, I had to show you this other color option because it's so pretty and I can't decide if this or the first one is my favorite.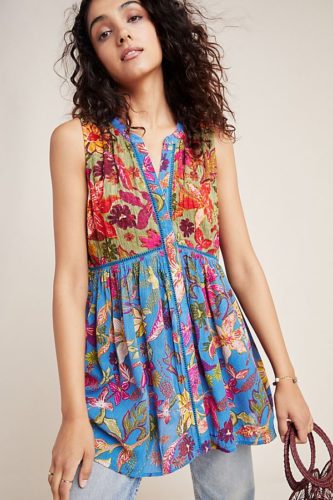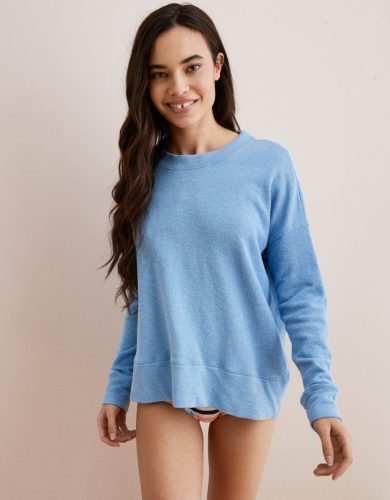 I know I featured this last week but I can't explain how much I love it. If you've seen me this week then you probably know because I've had it on constantly. It is so soft and so comfortable and the perfect spring weight for a sweatshirt.
It comes in several color options and is on sale for $26.97.
I ran in Target this week and saw this handbag. It's so cute in person and the perfect size. I'm still carrying a huge tote and, while I love it, I think my neck and shoulders wish I'd carry something smaller. It's $34.99.
It also comes in a cognac color but I couldn't find that version online.
4. bohemian beaded drop earrings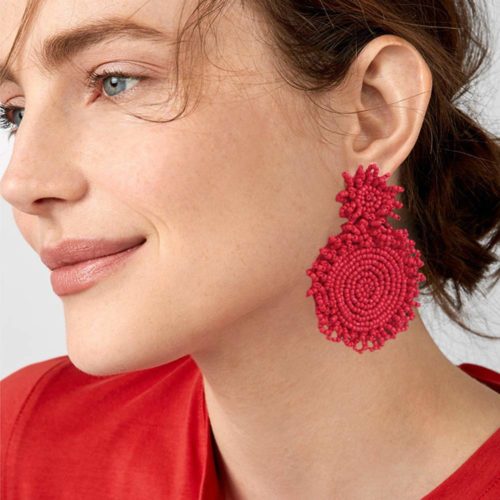 Maybe it's because it's Fiesta and everyone around me is wearing such fun, bright earrings, but I really like these for a pop of color to any outfit. They are just $13.79 and come in a ton of color options
5. universal thread makena gladiator sandals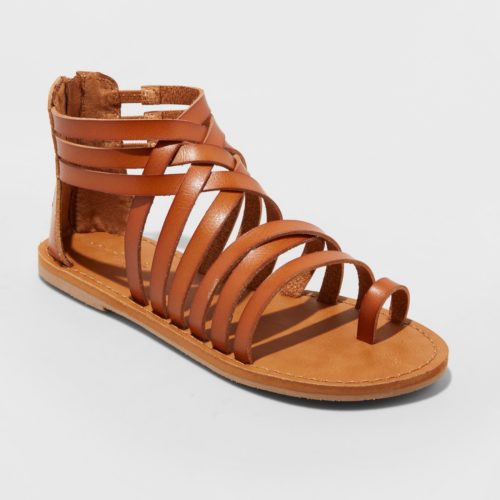 I've been looking for a pair of gladiator sandals for three summers and have never found a pair that were comfortable and felt like I could actually walk in them. Then I found these at Target for $24.99. They are super soft and the leather and/or pleather isn't stiff. Plus I like that they don't come up too high on my leg. They also come in black, gray and gold.
And if that feels like too many straps and too much of a commitment, these maritza multi strap toe slide sandals are also really cute.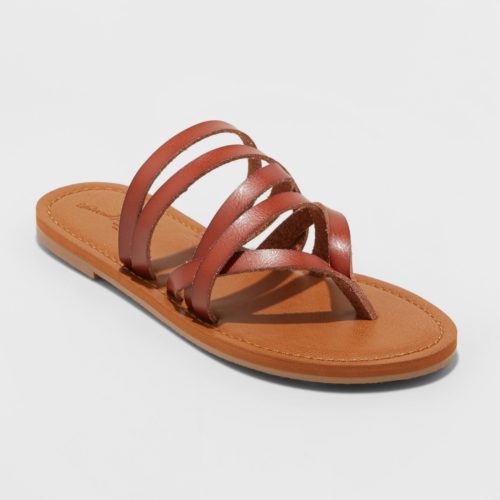 They are $15.99 and come in black, white and gray here
6. carolina textured duster kimono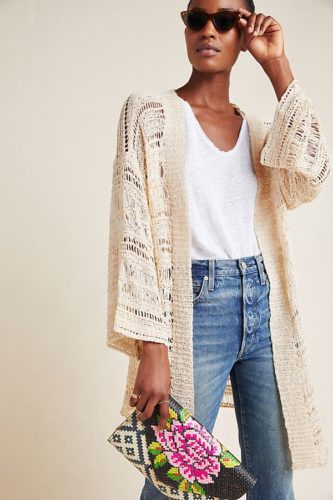 I really love this because it's a good seasonless accessory. You can wear it over all white now for a summer look or wear it over a light sweater with jeans and boots during the fall. It's $98.
7. brielle embroidered peasant top
I was in Anthropologie this week and saw this top in person and it's so pretty. Much better than it even appears in the photos online. In fact, I didn't allow myself to try it on because I knew I'd want to buy it and I don't need it. It's $140.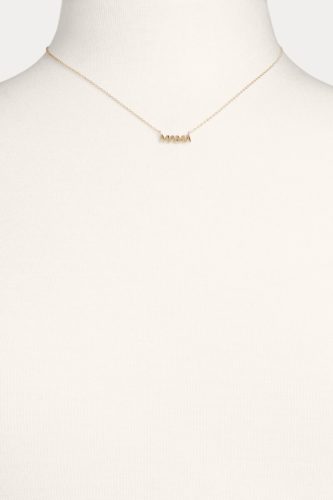 If you're looking for a sweet Mother's Day gift, I really like this "Mama" necklace for $34.
And I also love this rainbow stone necklace. It's $38.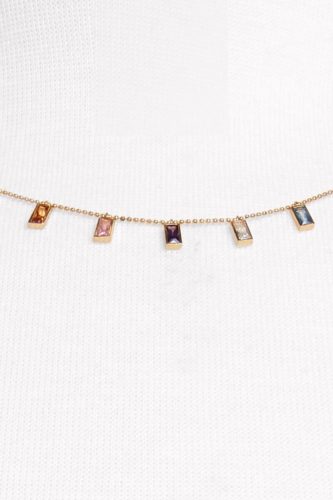 9. kut from the kloth catherine boyfriend short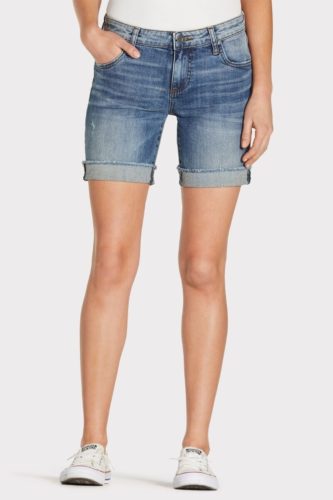 I'm always on the lookout for a good pair of denim shorts that are a length you can wear if you aren't at Coachella. These are $69 and have a 7 inch inseam.
I also like these gidget cut off short with a four inch inseam if you want something a little shorter.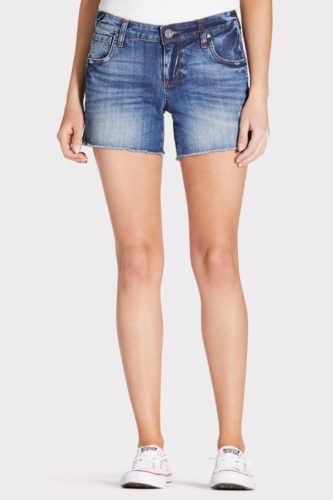 They are $69 and also come in white here.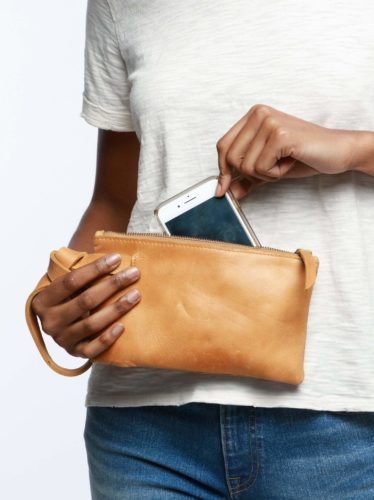 I love this wristlet because you can keep your phone, credit cards and money in it and stash it in your larger purse or just carry this by itself. This is the kind of simplicity I am looking for in my life. It's $78 and comes in several color options but ABLE is offering 15% off everything on their site through Monday, April 29th with the code MAMA15 at checkout.
That's it for today.
Have a good Friday.
And Viva Fiesta. Or "watch next episode on Netflix". Whichever you prefer.