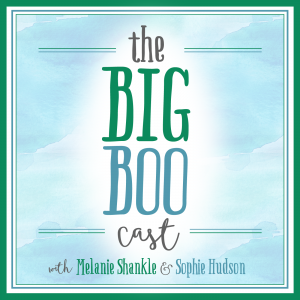 This episode had its share of technical issues so this is the one where you will hear me when I am DONE. But we persevered and made it work.
You can click here to listen. Or here. You can even listen right here on the blog.
And if you're on the Facebook, well, we are, too.
We'd love for you to subscribe on iTunes, and we'd be honored if you'd leave us a review.
Show Notes:
– Sun-Washed Citrus Plug-ins from Bath & Body Works
– Instant Pot on sale from Walmart
– Revlon One-Step Volumizer Hair Dryer (and here's the paddle brush)
– The South's 20 Seasons
– Music at 41:30 – The Impossible by Savfk | https://www.youtube.com/savfkmusic
Music promoted by https://www.free-stock-music.com
Attribution 4.0 International (CC BY 4.0)
https://creativecommons.org/licenses/by/4.0/
Sponsors:
– FabFitFun (promo code BIGBOO for 20% off your first subscription box)
— Simple Contacts (promo code BIGBOO20 for $20 off your first order)
– The Big Boo Amazon Shop (affiliate links to help power the engine of ye olde podcast)
Copyright secured by Digiprove © 2019