Well I missed doing Fashion Friday last week because I guess I was still caught up in the fourth of July festivities. Or maybe I just ended up binge-watching Veronica Mars with Caroline and forgot it was Friday. I can't remember.
Whatever the case, we are now almost right in the middle of July which is insane. Summer is going to be over before I can blink, but on the upside it means college football is right around the corner.
Also, the big Nordstrom sale is going on for cardholders starting today. I personally am going to try to not get sucked into the madness and buy booties and sweaters I'll regret later. My advice is to shop wisely and look for good deals on things you actually need.
The end.
Anyway, here are some cute things I found this week:
1. kaleidoscope black embroidered maxi dress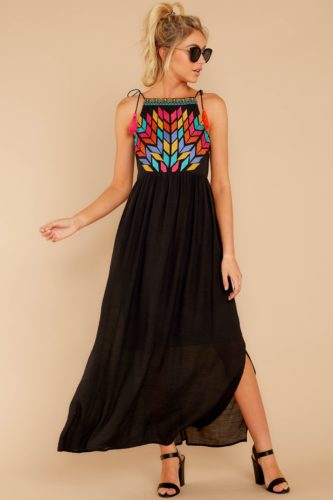 I've had my eye on this dress all summer. It's just so pretty. It's $74.
2. nike epic react flyknit running shoes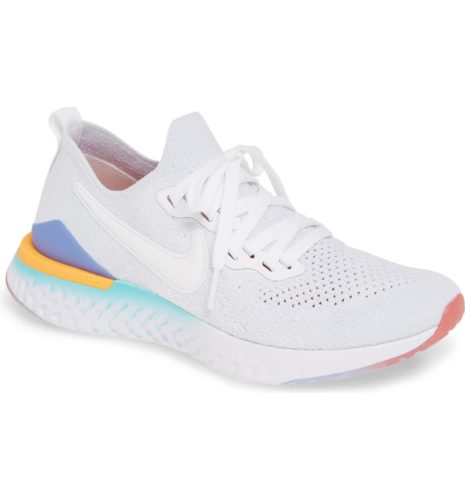 I've been waiting for these Nikes to go on sale since I first saw them and now it's all come together that I need new running shoes and these are 25% off and on sale for $111.98.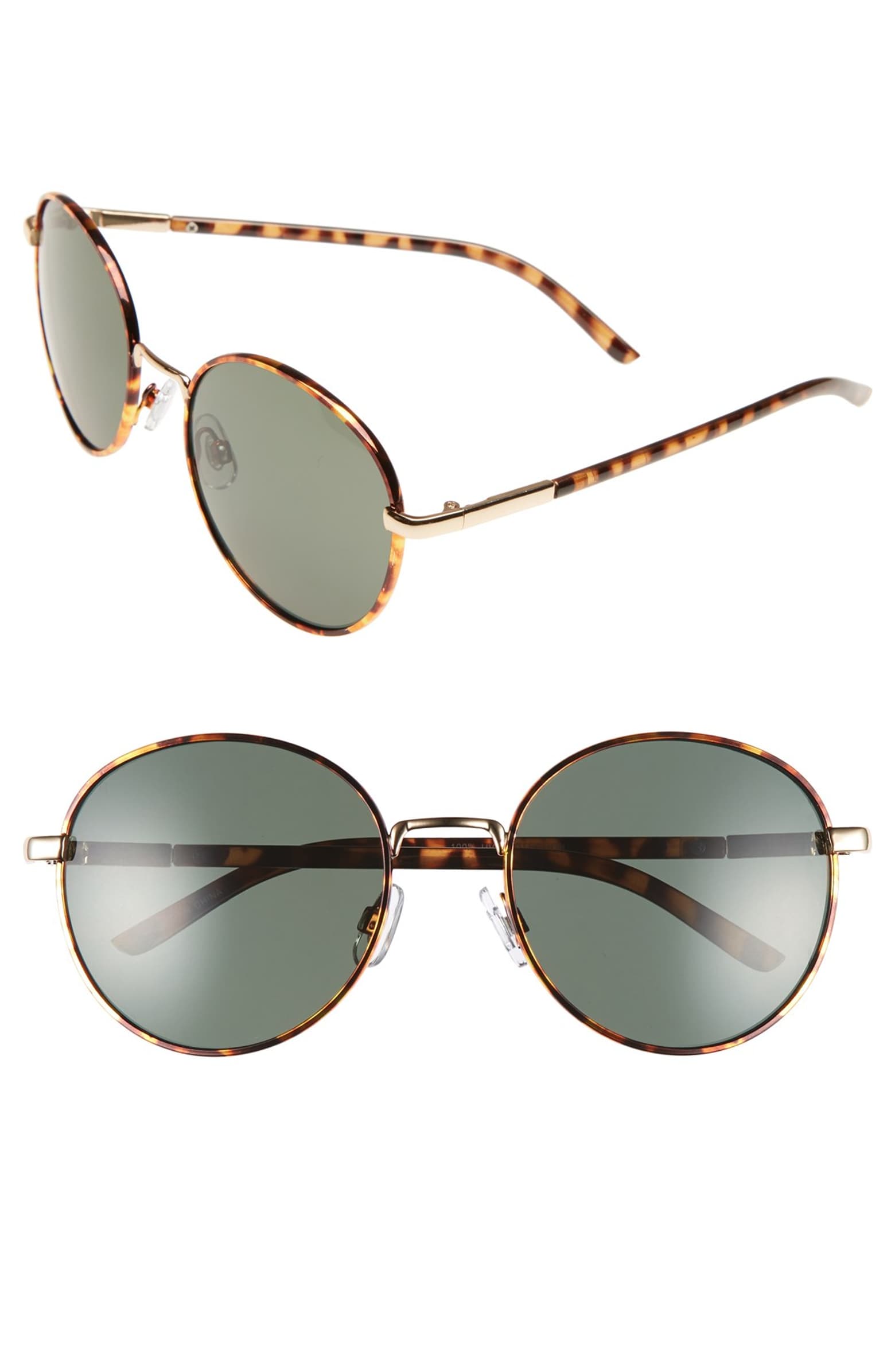 Meghan Markle has made me want to up my sunglass game. She always has the best sunglasses. These are $16 and I'm guessing significantly cheaper than the ones she probably wears.
4. lou & grey vastra stripe blouse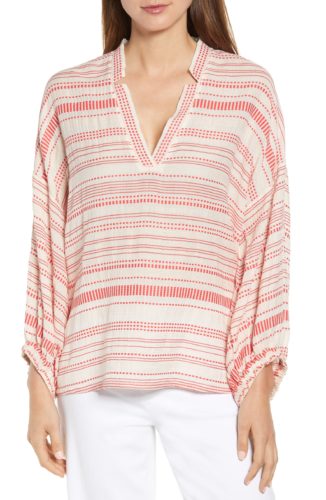 I really like this top and it could transition well into fall with skinny jeans and boots. It's $79.50.
5. loft striped maxi tee dress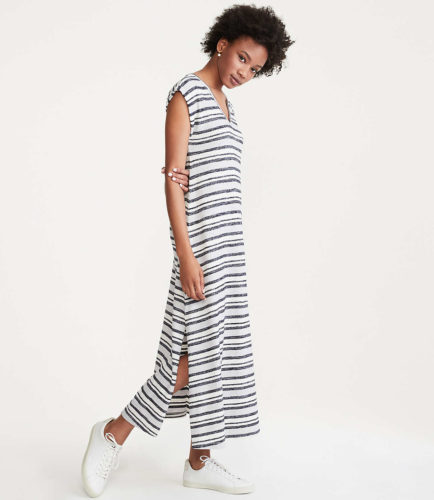 Loft has a bunch of stuff on sale right now and I really like this dress. It would be so cute with sneakers and a jean jacket worn over it. It's $79.50 but 50% off.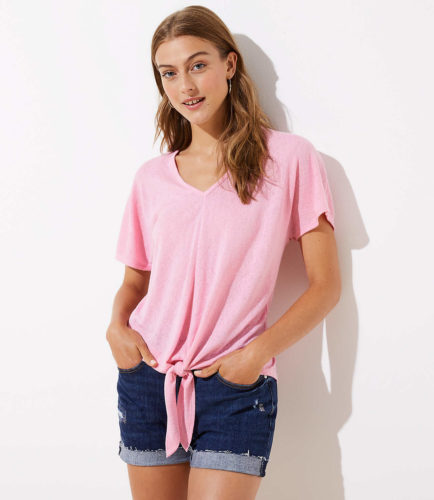 This is a great twist on a basic. Or should I say "tie" on a basic? I love a shirt that shows your waistline but doesn't require a tuck in. This is $34.50 but 50% off and comes in several colors.
7. 90 degree by reflex leggings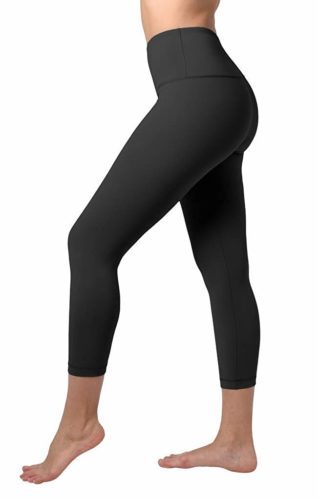 I haven't ordered these yet, but everyone raves about how great they are and similar to the Align leggings at Lululemon, yet significantly more budget friendly at $21.99. They come in several color options.
8. aerie play pocket and cuff leggings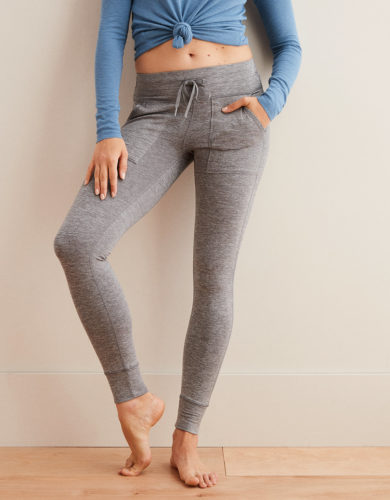 I bought these last fall and they are still my favorite. They are without a doubt the best jogger/legging I own and so comfortable. They are on sale for $35 and also come in black.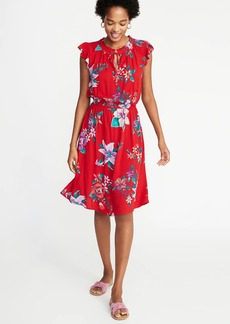 This dress is super cute, has great reviews and also comes in an olive green color. It's $34.99 but 20% off taken at checkout.
10. madewell leather pouch clutch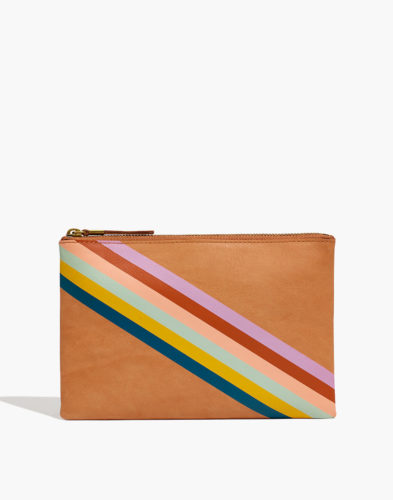 This has been the summer that I have given up on a large handbag. My shoulders just don't have the time for that anymore. I've been waiting on this darling clutch from Madewell to go on sale and now it's on sale for $44.50 plus an additional 30% off with the code VERYRARE at checkout which makes it practically free.
That's it for today.
Have a good Friday.
Copyright secured by Digiprove © 2019