I've been out of town all week so this is going to be quick. I will say there are many good sale items to be found right now depending on what you may want or need.
Here are a few cute things I found this week:
1. j.crew rainbow enamel hoop earrings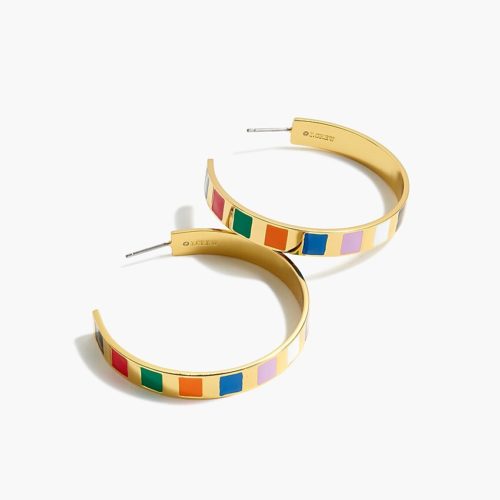 I have loved these all summer because they are so bright and fun, yet still just a hoop. They are on sale for $23.99 but an extra 50% off with the code WHOA at checkout.
2. spanx faux leather leggings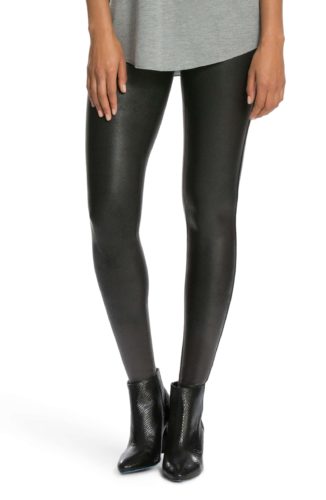 This is the one thing I immediately ordered from the Nordstrom sale because I regretted not getting them all year last year. They are normally $98 but on sale for $64.90 during the sale and trust me when I say this is the only time you will see them on sale all year.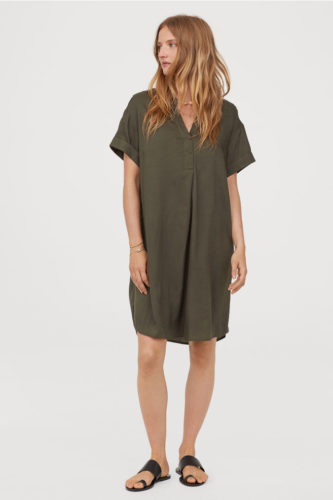 I realize not everyone loves a tunic dress but they are a cool, comfortable option for the summer heat and that part of fall that isn't really fall but still just more summer in September and October. I am a fan. This is at H&M for $19.99 and comes in other colors and patterns but Meghan Markle has made me like this olive green color.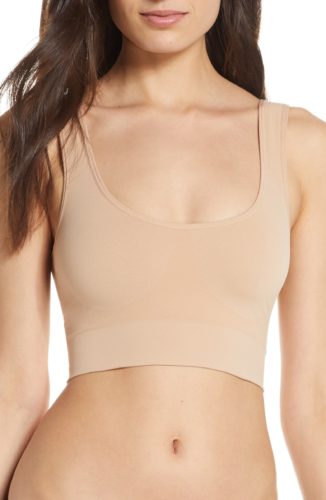 If you are in the market for a bra that is more of a lounge bra as opposed to the kind you immediately want to rip off your body when you get home, I have discovered that this is a good one. It's normally $25 but on sale for $15.90 during the Nordstrom sale and comes in several color options.
5. madewell suede stripe transport leather tote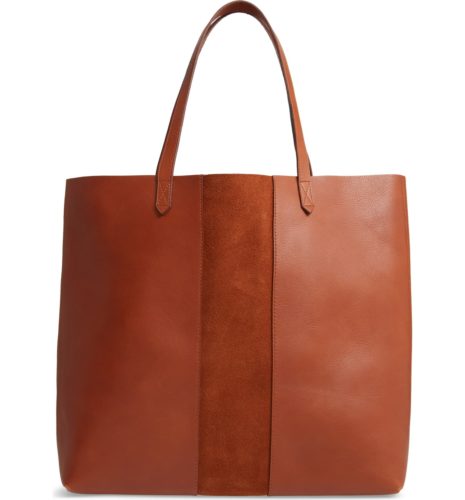 I love these Madewell transport totes for just a great all around handbag. They are normally $198 but on sale right now for $131.50. It also comes in olive green. Probably because of Meghan Markle.
6. caslon side snap tunic sweater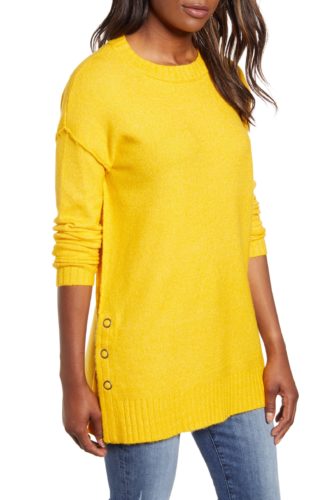 This is another thing I'm tempted to buy during the Nordstrom sale. I love a long tunic sweater and these snaps make this one cute. Plus, maybe it's because I was a teen in the 80s but I kind of like this almost neon yellow. It's normally $79 but on sale for $49.90. It comes in several color options in case this yellow doesn't appeal to you.
7. daily ritual jersey muscle swing dress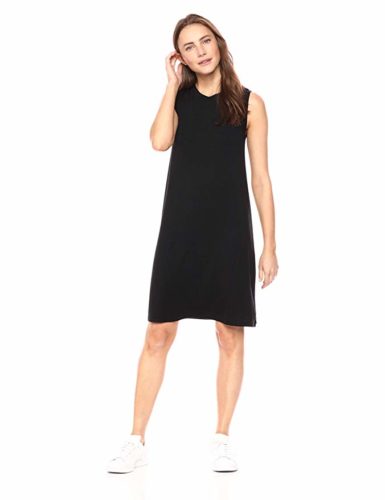 This cute, simple dress is just $18.50 and perfect to get you through the rest of summer. I like that it's almost knee-length. It comes in several color options and a few stripe options.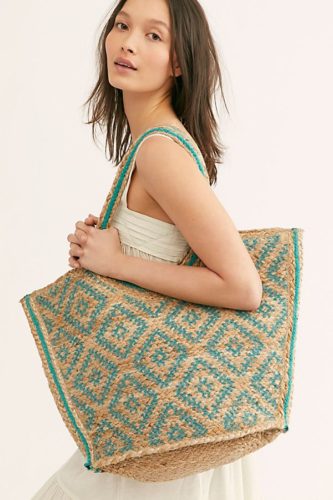 Free People has 30% off all their sale items right now. This darling tote is on sale for $49.95 but an additional 30% off with no code needed at checkout. I would actually use this as an everyday bag during the summer because it's too cute to save for just the beach.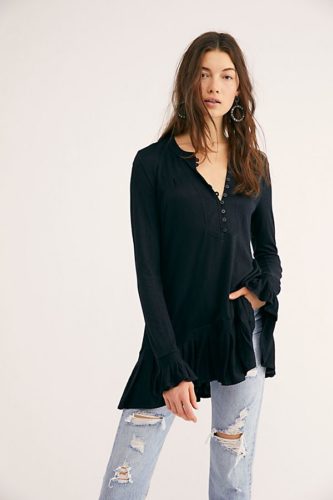 This is on sale at Free People for $59.95 plus 30% off. I bought one years ago and I still love it. It's so soft and perfect with leggings when the weather cools off. It also comes in a coral color. And I have the XS and it has plenty of room and I'm never an XS.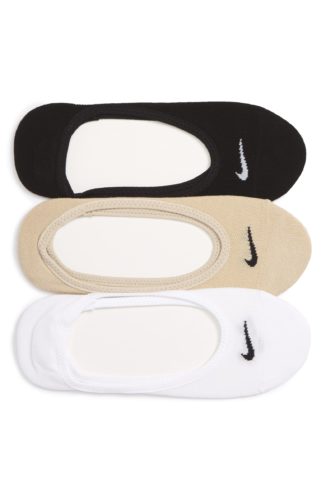 These are the best no show socks that I've tried because they stay put and don't do that slink down thing that other socks do. They are on sale for $9.90 for a three pack.
That's it for today.
Have a good Friday.
Copyright secured by Digiprove © 2019