As of 2:00 today I'll be in Amarillo for an event to benefit Amarillo Angels which is an organization that supports foster care. It'll be a combination of the Big Boo Podcast live and the Popcast with Knox and Jamie. All that to say, it probably won't be very fun at all and we'll hardly laugh even a little bit.
So, I still need to pack and shower and find all the travel size toiletries that I haven't used since after I finished my last speaking event last spring and therefore this will be brief.
Here are some cute things I found this week even though it's still way too hot for me to care what I look like at least 98% of the time.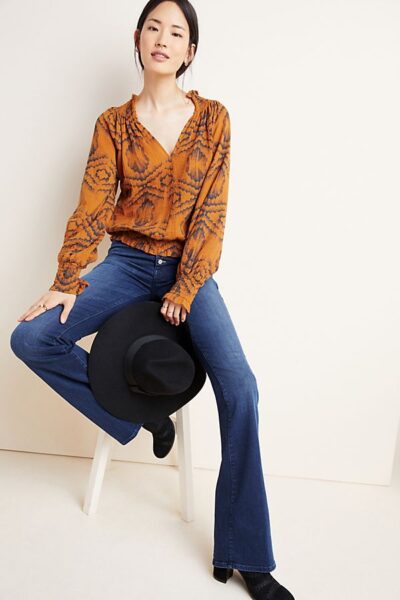 This is a really cute top and it's on sale for $49.95 but with an extra 40% off sale items. It comes in two other colors and I saw it in person at Anthro. The neckline is low so it will definitely need something under it, but it is very, very cute.
2. designed to align navy multi-stripe sweater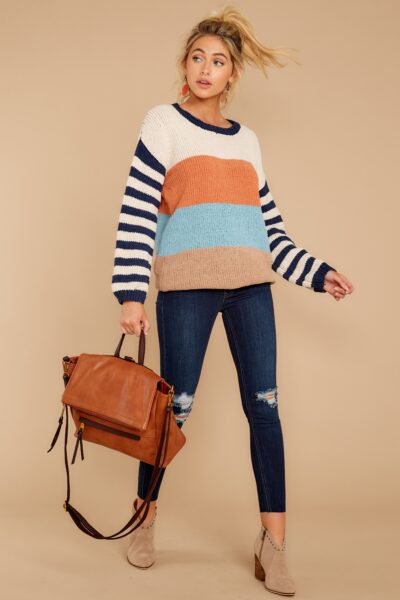 I love a cute sweater and this one fits the bill. It would be cute with a pair of joggers or equally cute dressed up with black skinny jeans. It's $48.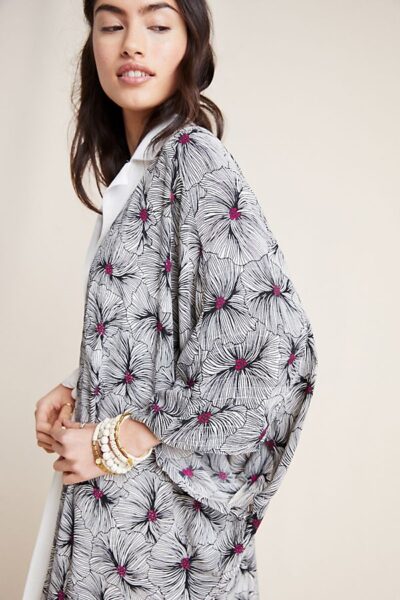 This kimono is great because you could wear it now and then layer it over all black when the weather cools off. I love the pop of fuschia. It's on sale for $79.95 but an extra 40% off.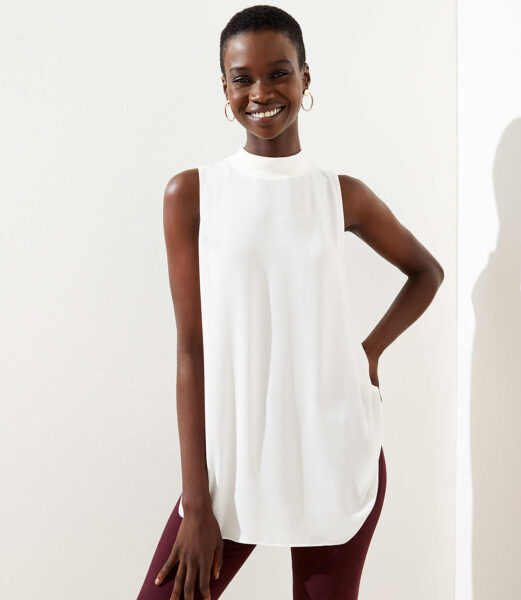 This is a great basic layering piece. I love that it's long enough to wear over leggings and that you can use it to wear under a jacket or sweater or just wear it by itself. I mean, you need to have pants on but you could wear it by itself with pants. It's $49.50 and it also comes in maroon
5. leopard print ponte leggings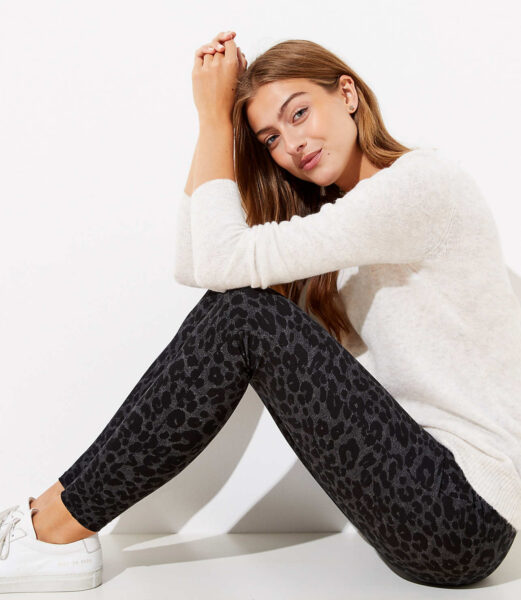 Speaking of leggings and pants, these are so cute and would look darling with the shell featured above and then later with an oversize black sweater. They are $59.50 but currently 40% off.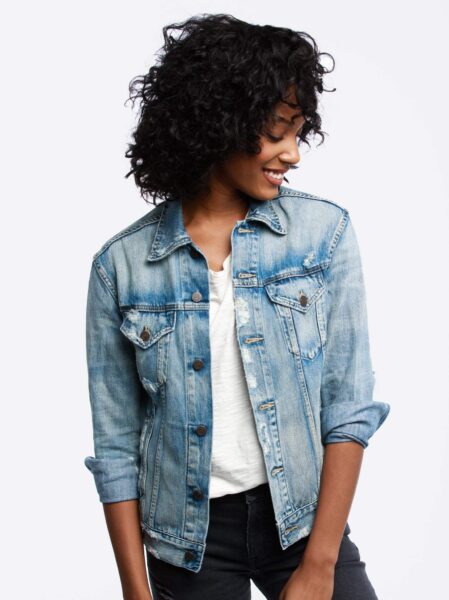 This is still my favorite purchase of last year. I wear mine all the time and it's the perfect accessory for so many outfits. It's $148 but it's a classic piece.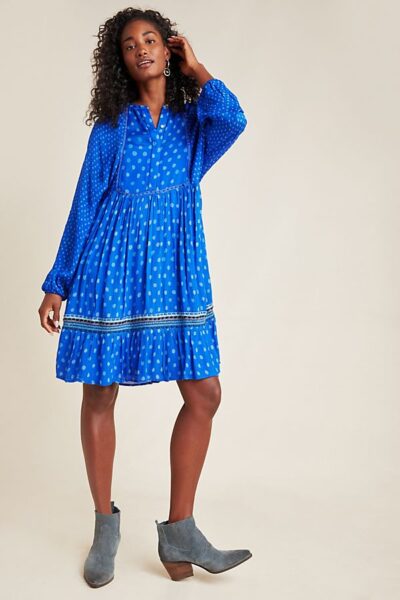 This is pricey at $170 and I'm hoping it will go on sale. But this blue color is too pretty to keep to myself.
I tried this on in Anthro yesterday and it's much cuter in person. I love that it's very soft and just feels like a t-shirt, yet it's dressier than a t-shirt. It's also a good length if you want something that hits right below your waist yet doesn't require a tuck in. It's $68.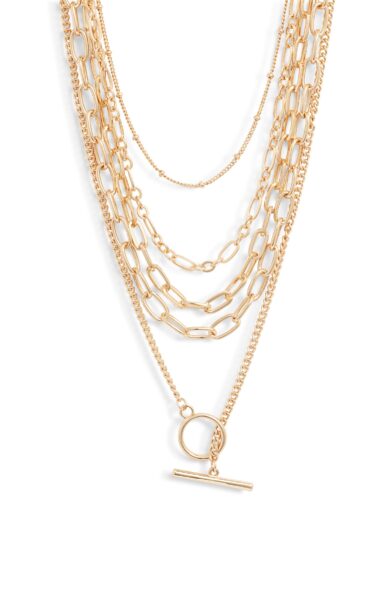 On Real Housewives of New York, Tinsley wears this layered chain necklace that I've always loved. And I'm betting hers is out of my price range. But this one is $39 and it also comes in silver.
10. crz yoga high waist workout leggings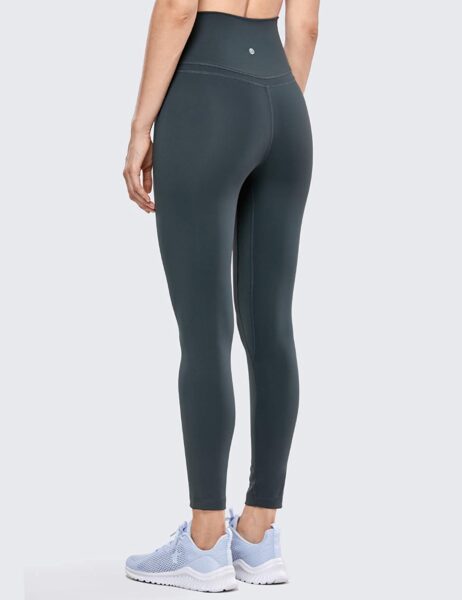 This is a long story, but the short version is someone hacked into my Amazon account and they ordered some things that somehow still came to my address because I guess they were smart enough to hack into my account but not smart enough to change the shipping address. I don't know. But they sent me a pair of these leggings and I kept them because it felt like it was meant to be. They are so buttery soft and comfortable and come in a ton of color options. They are $24-$26.
P.S. I sent the other stuff back after a whole lot of hassle and trying to figure things out and nothing else was as good as these leggings.
That's it for today.
Have a good Friday.
Copyright secured by Digiprove © 2019