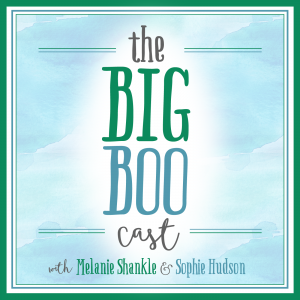 This one is hot off the presses or the Zencaster or whatever because Sophie and I just recorded it earlier tonight and she got right to the edits and worked her magic and here you go.
We talk about our trip to Amarillo, Sophie's introduction to Torchy's queso, Homecoming mums and our shared love of Jessica McClintock Gunne Sax dresses back in the 1980s.
You can click here to listen. Or here. You can even listen right here on the blog.
And if you're on the Facebook, well, we are, too.
We'd love for you to subscribe on iTunes, and we'd be honored if you'd leave us a review.
Show Notes:
– Torchy's Tacos (we loved the avocado salsa dip)
– Barrel & Pie in Canyon, Texas
– Back 40 Grill in Canyon, Texas
– Abuelo's in Amarillo
– The Madewell clutch we both have (and love!)
– Tula Rose Glow Brightening Eye Balm
– Melanie at Homecoming in 1986
– American Royals by Katharine McGee
– Karen Howell on Twitter (she's our favorite!)
– Mike Leach on Pac-12 mascots
– Don't forget about our Amazon Shop!
Sponsor:
– FabFitFun (promo code BIGBOO for $10 off your first subscription box)
Copyright secured by Digiprove © 2019