We've got huge thunderstorms moving through here on Thursday night as I write this so it's going to be quick because we've already lost power and, thus the internet, twice already. It's like we are pioneers.
Here are some cute things I found this week:
1. free people penny pull on flare jeans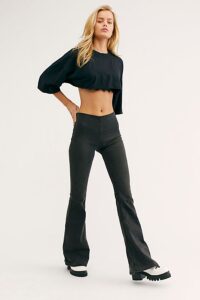 I wore these last weekend when I was in Amarillo for the Amarillo Angels event and was reminded of all the reasons they are my favorite. They are so dang comfortable and flares make your legs look so much longer than they really are, especially with a good pair of heels.
These are $78 which is a great price for a good pair of flare jeans. They come in several color options and there is free shipping and free returns on all Free People denim so you can try them for yourself with little to no risk. If you're between sizes, I'd size down one.
2. emmy microsuede western bootie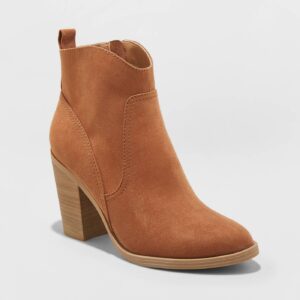 I love these little booties from Target with some Western flair. That notched v in the front makes them so much more flattering than booties that just go straight across and the heel is the perfect height. They are $37.99.
3. angelika top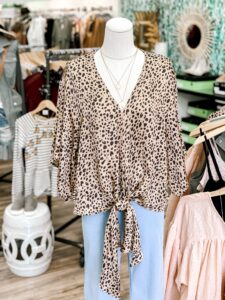 Leopard print is everywhere. So is snakeskin print. But I can't do a snakeskin so I will just fully embrace the leopard. This top is darling and it's $42.
4. serafina top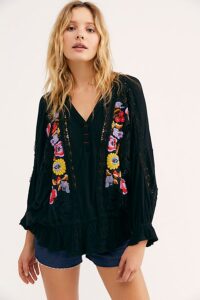 Speaking of darling tops, I love this one. It's $128 and it also comes in a cream color.
It's actually on sale at Macy's and you can find it here. There is a bunch of Free People stuff included in the Macy's sale so definitely take a look if you're a Free People fan.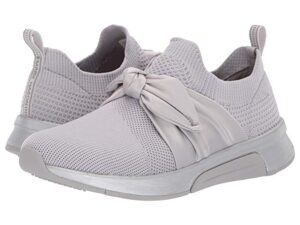 These sneakers have great reviews and I think they are so cute, especially for just running around town. They are $72.99 and also come in navy, black and blush. And this same brand has a leopard print that I find intriguing but figured maybe y'all have had enough of the leopard for now.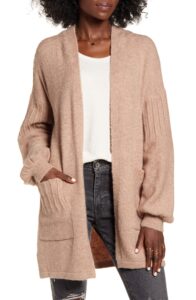 This is a great neutral cardigan with a great balloon sleeve to give it a little something extra. It's $45.
7. i've got one wish colorblock cardigan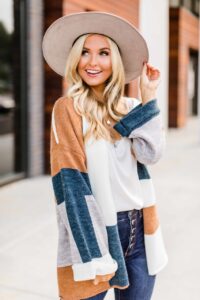 I love the colorblock pattern on this cardigan. It's perfect for fall and is $64.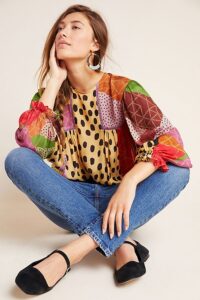 Anthropologie had a blouse like this a couple of years ago and I debated ordering it and then it sold out. Now it's back and I still love it so much. It comes in three different color variations and I find them equally cute. It's $128.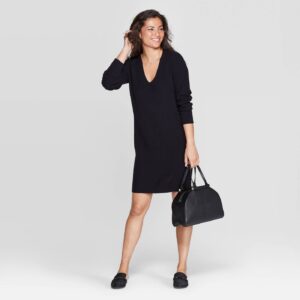 I saw this sweater dress in Target the other day and it's the perfect sweater dress. It's not too heavy or bulky. It has a v-neck which is universally flattering on everyone and it's just $29.99. It comes in black, burgundy, olive and brown. It would look great with everything from tall boots to booties to sneakers. And would be perfection with a denim jacket over it.
10. leopard print pleated skirt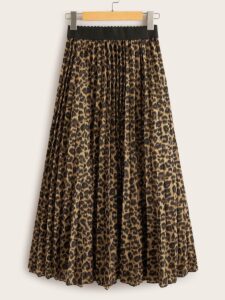 I know. It's more leopard print. But I love seeing the pleated patterned skirts paired with a cute graphic tee and sneakers. This one is just $17.99 and has good reviews. I've found that the key to ordering stuff from SheIn is that you have to read the reviews before you buy just to make sure the sizing, quality, etc. is good.
That's it for today.
Have a good Friday.
Copyright secured by Digiprove © 2019