Listen.
I can't even pretend about this heat anymore. Not that I've really been pretending that well.
But I've had it. I could barely even muster the strength to do Fashion Friday today because I have ceased to care about clothing until it gets cool enough that I can wear something besides everything I've been wearing for the last four months.
Thank you for coming to my TED talk.
Anyway, here are some cute things I found that you might like if you are anywhere in the world where there is a cool breeze. I want to go to there.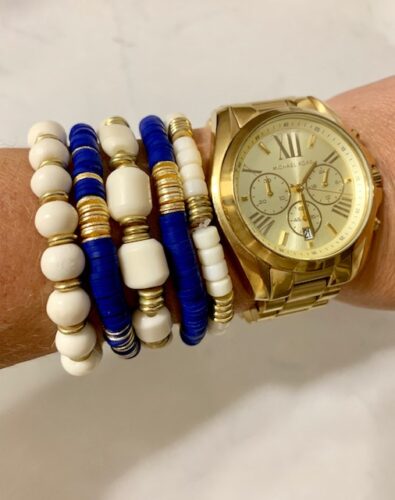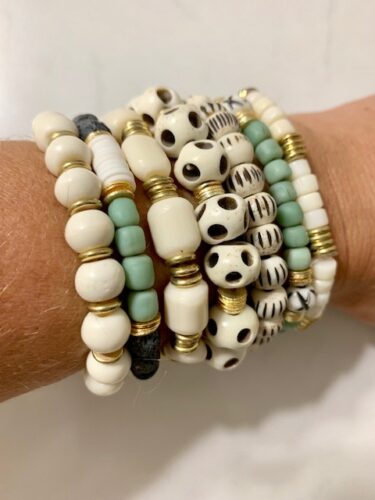 The girls at Allie + Bess sent me some bracelets about a week ago and I have worn some version of them almost every day since. Or at least I've worn them on days when I've actually left the house and needed to look presentable. They are so cute and well-made and I love how you can mix and match all the different colors and styles.
You can follow them on Instagram here and order by emailing [email protected]
2. chuck taylor all star shoreline converse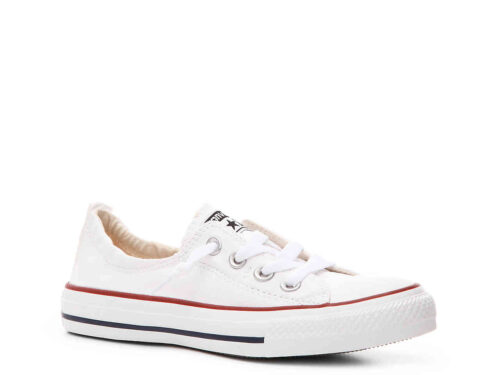 I still love my shoreline converse and wear them all the time. They are the perfect shoe to slip on with everything from shorts to jeans to dresses. They are on sale at DSW for $49.99.
They also come in gray, navy, black, and red. You can see all the options here.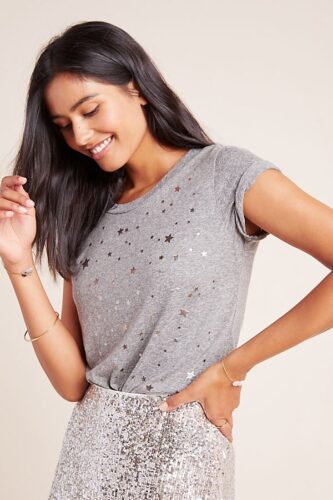 I love this star tee as an option by itself or worn under a black blazer or denim jacket. The stars give it that little something extra. It's $39.95 plus an extra 20% off all sale at Anthropologie right now and they've added tons of new stuff to their sale items.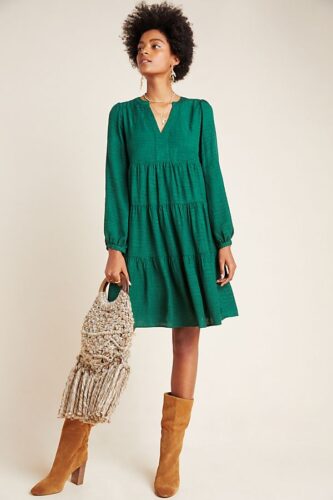 I think this is so pretty and would be perfect with tall boots. It's $140 and also comes in two patterns but I adore this green. I'm always drawn to green and I'm not even sure why.
5. aerie oversized long sleeve boyfriend t-shirt
American Eagle has a ton of things on sale right now so it's a great time to stock up on sweatshirts, joggers, etc. but I really like these oversized long sleeve tees. They are $24.46 and come in several different colors with different things on them.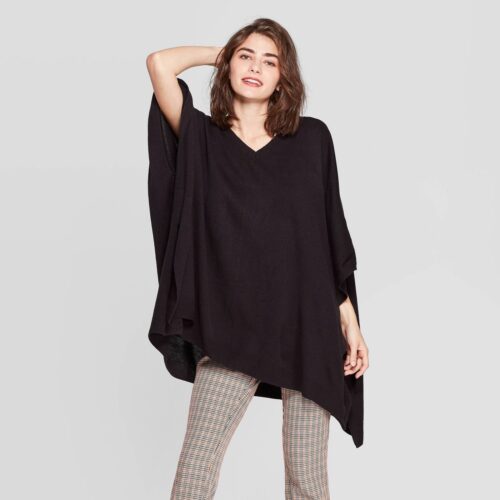 This is a great basic from Target. It's $24.99 and also comes in pink, burgundy and camel. It's fairly lightweight so maybe I'll actually be able to wear it sometime before January.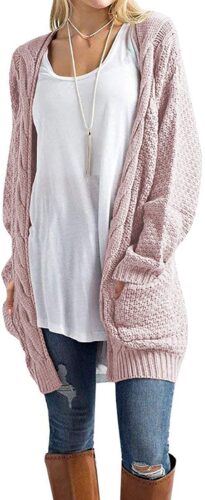 I love a chunky knit and this cardigan is a great deal for just $33.99 It comes in a ton of color options. I will tell you that you need to order a size or two up if you want this oversized look.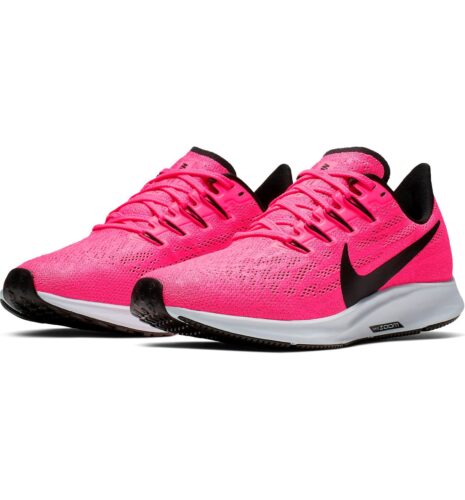 I'm a fan of the Nike air zoom pegasus shoes and this super hot pink is so cute. They are 40% off and on sale for $70 right now.
9. j.crew leopard drapey blouse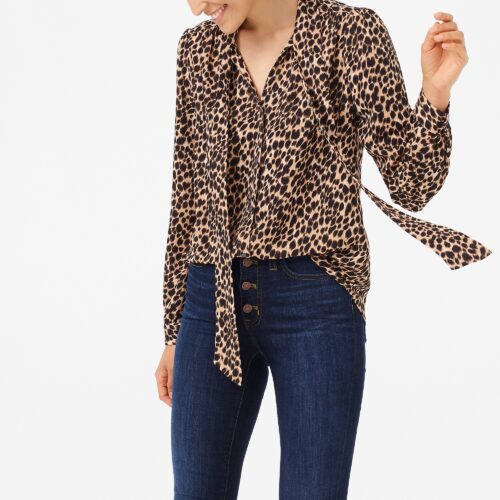 I realize we are all in the midst of a leopard binge and will probably OD and leopard will be dead to us for, lo, many a year after this. But a trend is a trend and this top is a good one. It's on sale for $52.50 and I like that you could dress it up for the office or just wear it with jeans for a more casual look.
10. gabby multi stripe cardigan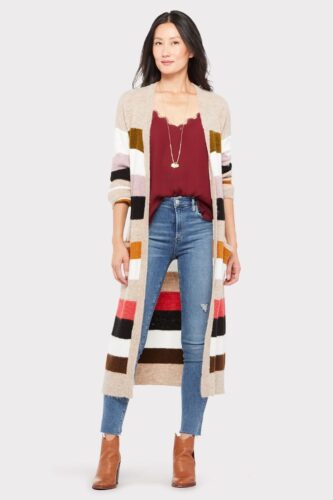 Sophie alerted me to the existence of this cardigan last week and I haven't quit thinking about it. I love the colors. I love the stripes. I love the length. It's $98.
And so that's it for today.
Hope you have a good Friday.
But, most of all, I hope that maybe a cool front will be here by this time next week and the temps will plummet into the low 90s.
Copyright secured by Digiprove © 2019