I seriously looked at the date yesterday and couldn't believe it was November 14. I mean I know it in my head somewhere but how are we halfway through November? I feel like I'm going to look up and it'll be that time of year when I'm still writing 2019 on my checks instead of 2020.
And then the bigger question will be, "Who still uses checks?"
I'm just going to take it as a sign that life is being lived to the fullest over here because we just seem to have a million things going on and the days are flying by. Maybe that's why I'm leaving the mums and pumpkins on my porch until the day after Thanksgiving like God intended. I'm a "let's take one season at a time" kind of girl.
Anyway, I have a great discount code for you this week to help you with your Christmas shopping and/or shopping for yourself. You know I love The Ikat Elephant and Heidi has offered us a 20% discount off total purchase today through Sunday. Just use the code BIGMAMA20 at checkout to get your 20% off. I highly recommend this darling camo cardigan that I've been wearing nonstop.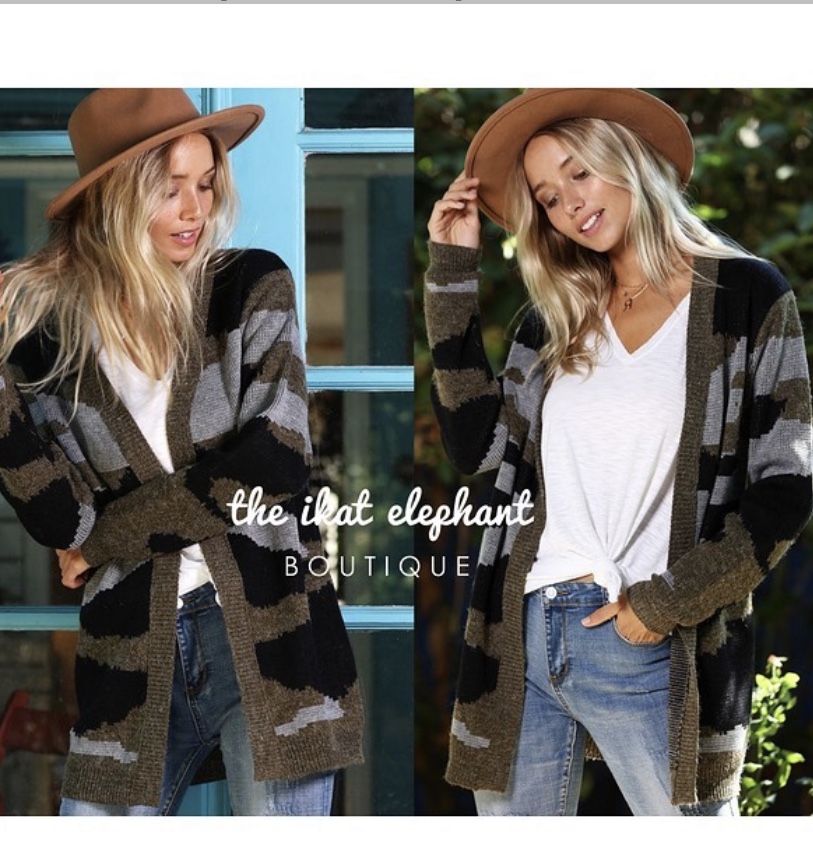 It's super soft and hits below the hips, plus it looks great dressed up over all black over with a simple white t-shirt and jeans. Ikat Elephant also has lots of other cute sweaters, holiday outfits and jewelry that would make great Christmas gifts.
Here are some other cute things I found this week: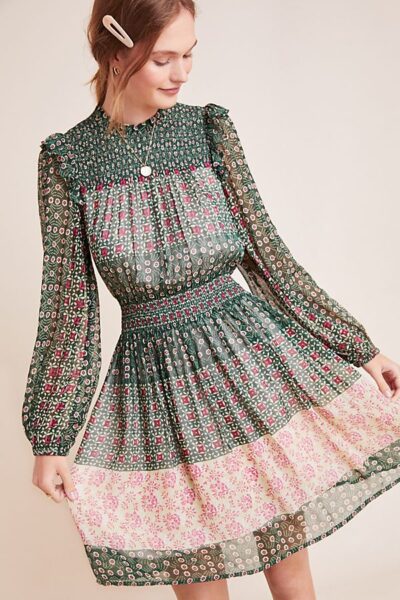 I think this dress is pretty and could be perfect for the holidays or Christmas card pictures if you haven't taken them yet. It's festive without being over the top and would look great with tall boots or booties.
It's on sale for $99.95 plus an extra 25% off all sale at Anthropologie right now.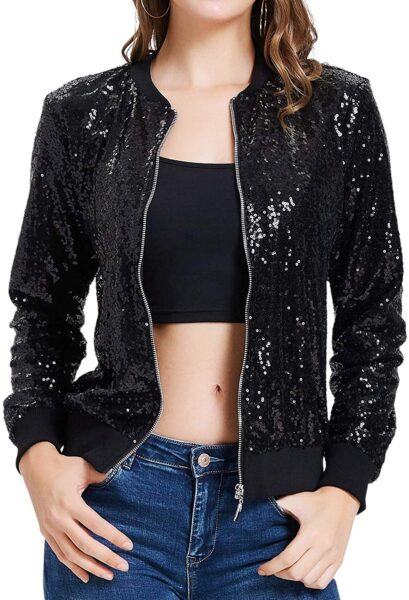 Gulley's grandmother, Nena, had a sequin jacket just like this that she bought at a garage sale. It is one of my saddest experiences that none of us could find it in her closet after she passed away because who doesn't need a sequin jacket just in case a roller derby or a party breaks out?
This one is on sale at Amazon for $29.99 and I really think I'm going to buy it. It would be so cute with jeans for a Christmas party. It also comes in silver.
I feel I should also let you know that Nena didn't wear her sequin jacket with a tube top. That's probably a good rule of thumb for all of us.
3. meet me at the cabin plaid poncho cardigan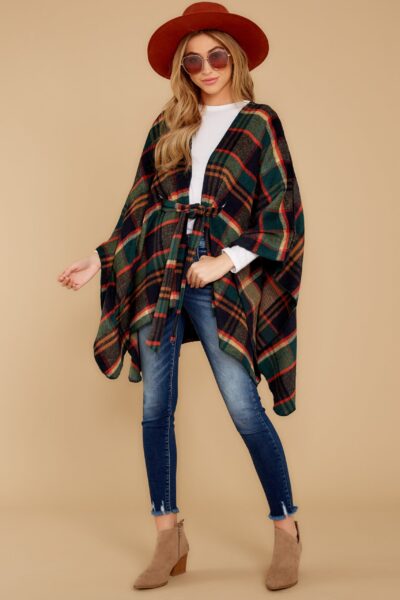 This is such a great poncho with a tie waist option. Perfect for the holidays and just $34. It also comes in red plaid.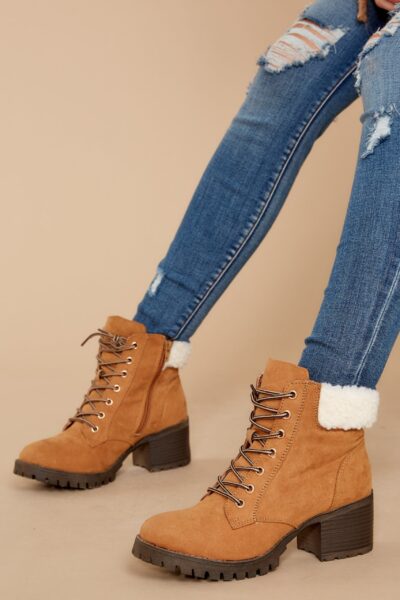 I've been looking for boots like these and this pair is a great option for $46. They are rugged without being too furry or over the top Lumberjackish. They also come in taupe.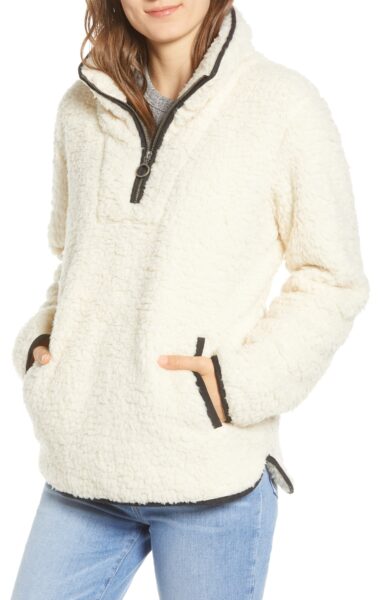 This would make a great Christmas gift because everyone needs at least one wubby fleeece pullover. It's on sale for $49.90 and it also comes in gray, although I prefer this white.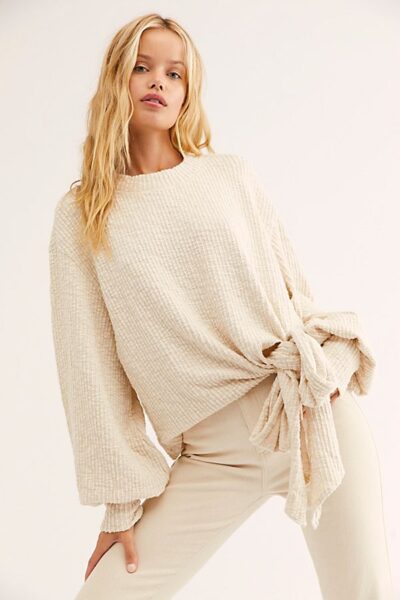 This is a Free People top and has great reviews. It would be perfect with jeans and booties. It's $78. It also comes in almond and cocoa but apparently I'm all about white/cream tops today.
7. old navy loose fit french terry sweatshirt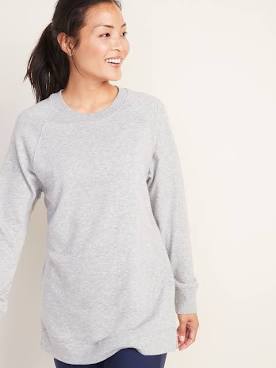 I bought this in black and it's my favorite. The length is perfect with leggings and even long enough that you don't have to worry about pulling it down. It's warm but lightweight and I love it so much that I want it in other colors.
It comes in several color options and everything at Old Navy is 40% off right now.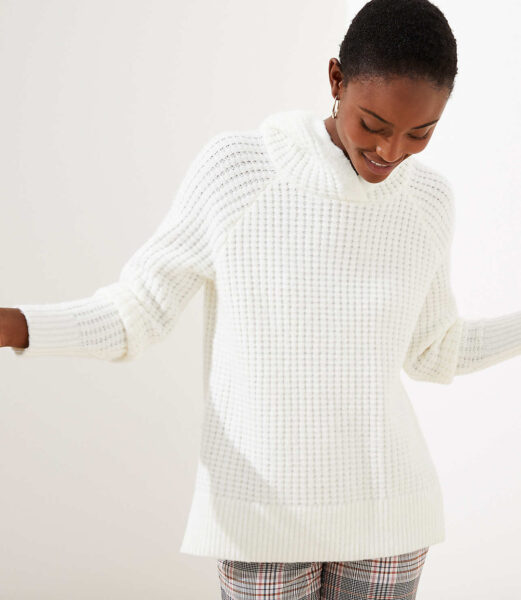 Well. It's another white top. But this one is a WAFFLE HOODIE. Who can pass that up?
It's $59.50 but an extra 30% off sweaters at Loft right now.
9. pink slip houndstooth plaid hooded coat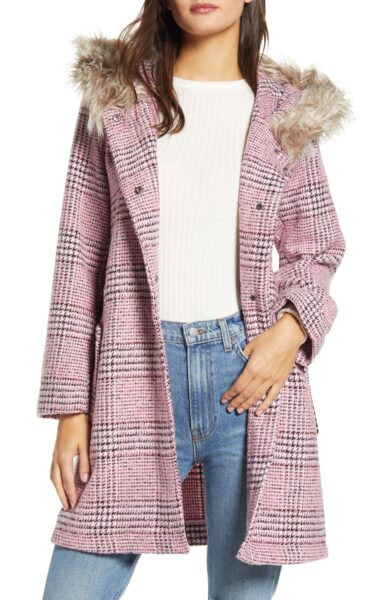 Every year BB Dakota makes a coat that I really want but can't justify because I live in Texas and we only need so many coats and jackets. This year this is that coat. I'm in love with this pink houndstooth plaid (Is houndstooth plaid redundant? It feels that way.) It has a whole Betty Draper vibe that I adore.
It's $138. Someone please buy it so I can live vicariously through you.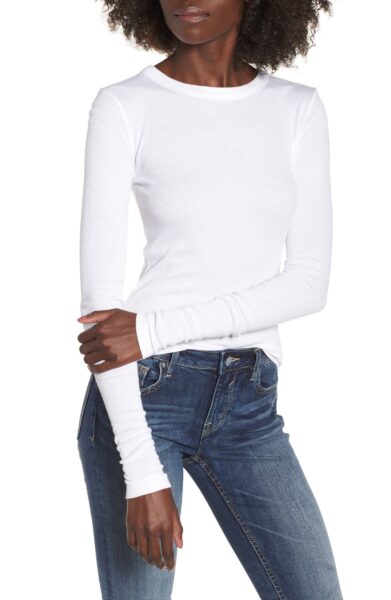 These long sleeve tees from Nordstrom are a great layering basic for so many things. You can wear them under a sweater, a cardigan or a jacket. They are soft, a good length and come in several color options. They are $25.
That's it for today.
Have a good Friday.
Also, it's officially the middle of November.
Copyright secured by Digiprove © 2019