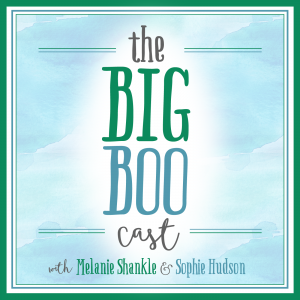 Well, this is a lot of information so just prepare yourself. But hopefully you will find this gift guide useful and/or informative.
In this episode we cover our thoughts on good hostess gifts and gifts for both teen boys and teen girls. And all I'd ask in return is that you leave any good suggestions of your own in the comments.
You can click here to listen. Or here. You can even listen right here on the blog.
And if you're on the Facebook, well, we are, too.
We'd love for you to subscribe on iTunes, and we'd be honored if you'd leave us a review.
Show Notes:
Hostess Gifts
– Desktop Calendar by Shelby Vafinis (would also be great for teenage girls)
– Christmas Ornaments by Debra Hewitt
– Seersucker Gin & Topo Chico in a basket with Dot's Pretzels
– ESV Illuminated Scripture Journal – Book of Luke
– Two Funny Girls styros, plastic cups, paper coffee cups (Free shipping code MERRYBIGBOO until December 6th)
– Bloomingville Transparent Glass Vase with Embossed Design
– A Place at the Table cookbook by Kelly Minter
– Magic Wand for Christmas tree lights
– Inflatable reindeer antler ring toss
– Little Hearts Prepare Him Room by Holly Mackle – family Advent devotional with ornament cards
Gifts for Teenage Boys
– JBL Go 2 Portable Waterproof Bluetooth Speaker
– Turtle Wax Ultimate Car Care Kit
–leatherman multi-tool engraved
– Tickets to a sporting event or a guided hunt with their dad
Gifts for Teenage Girls
– LED Color-Changing Strip Lights
– Camo Beanie with ponytail hole
– Urban Decay Naked Honey Palette
– Holiday Perfume Travel Sampler Set
– Personalized engraved name ring
– Oversized Hooded Sweatshirts
– Madewell Large Tassel Zip Pouch (25% off with the code STARTEARLY)
–Madewell Glitter Leather Pouch
– Madewell Leather Pouch Wallet
– Rifle Paper Co. Pack of 3 Journals
Sponsors:
– Magic Spoon Cereal (promo code BIGBOO for free shipping)
– FabFitFun (promo code BIGBOO for $10 off your first order)
Copyright secured by Digiprove © 2019