So I had a big announcement this week that you may have already seen if you've checked your email and/or follow me on Instagram. I have not one, but TWO books coming out on February 25th. I just want to make sure you know about them and that they both come with their own set of pre-order incentives if you order before the release date.
The first one is a book for women of all ages and is called On the Bright Side.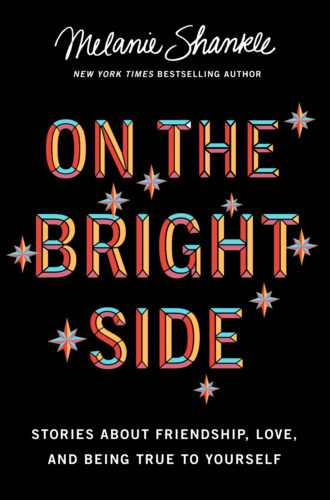 It's all about friendship, love, life and being true to who God created you to be. I recorded the audio version of it about a month ago and, even though I wrote it, I made my own self laugh and cry. Maybe that's weird but I'm taking it as a sign of how much I love this book and how much I believe life is better when we look for the bright side.
You can find out more about On the Bright Side here, including pre-order incentives like a download of me speaking, a discussion guide, and a 20% discount from Milk and Honey tees. Plus, you get the first three chapters immediately if you pre-order.
The other book is my very first children's picture book and it's called Piper and Mabel.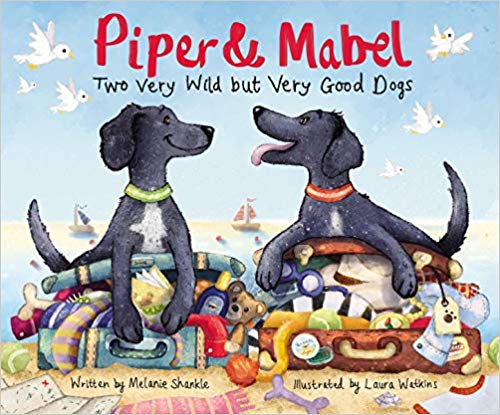 I'm happy to say that it is based on the real story of how Piper and Mabel are incapable of staying at any sort of doggy daycare and includes some original haikus by Mabel.
You can find out more about pre-order incentives, including coloring pages and an activity kit for Piper and Mabel here.
And we are currently working on putting a launch team together to help spread the word about the books. If you're interested in being a part of that, you can submit your information here.
Finally, let me just say thank you for all the kind words and excitement and support. Launching a book out into the world is always such a vulnerable thing and y'all continue to be the very best readers and cheerleaders. You are all my Jerry. (That's a reference to Cheer on Netflix in case you haven't watched.)
Now, here are some cute things I found this week:
1. edie v-neck sherpa pullover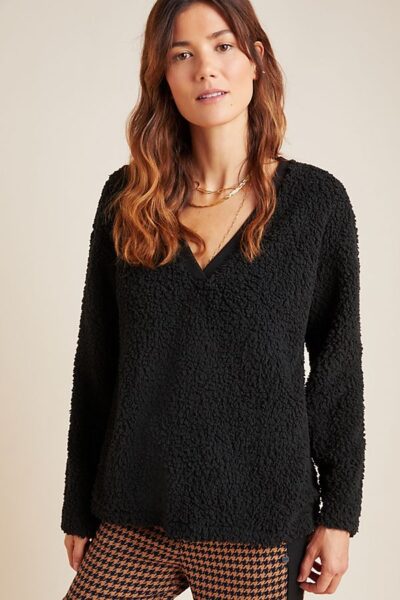 This is such a great deal on this sherpa pullover. It's super soft and would be great to just wear around the house or to throw on with jeans or after a workout.
It's on sale for $49.95 plus an additional 40% off all sale items at Anthropologie.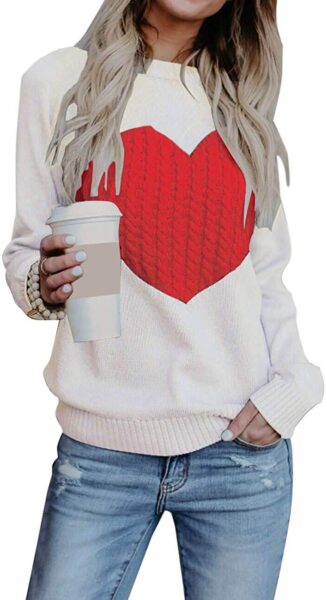 I think this sweater is darling and it's just $28. It comes in several color options and is perfect for Valentine's Day. The reviews say it runs large so you may want to keep that in mind, but I like that it appears to be long enough to wear with leggings.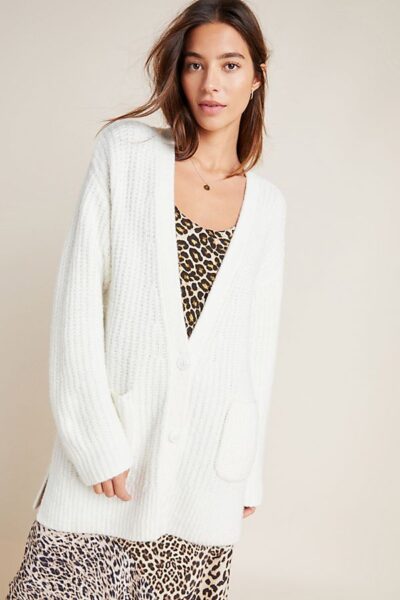 I love a good cardigan, especially a white one for spring. This one is on sale for $89.95 plus an additional 40% off all sale items at Anthropologie. It also comes in light gray and burnt orange.
4. knit oversize pullover sweater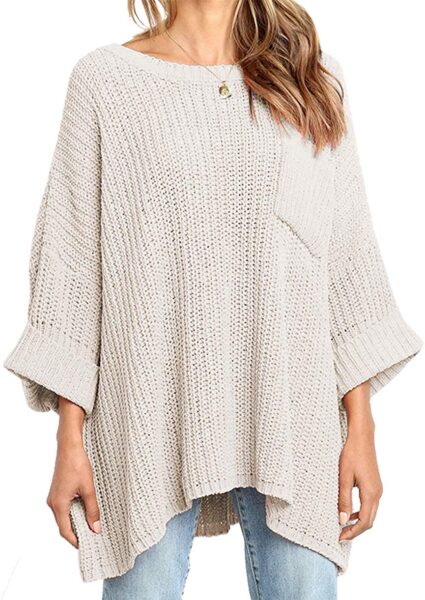 This is another great sweater from Amazon for just $28.99 It comes in several color options and I love that it's lightweight because it is currently 78 degrees in January while I write this. I need a sweater that doesn't necessarily feel sweater-y if that makes sense.
Also, I adore these sleeves.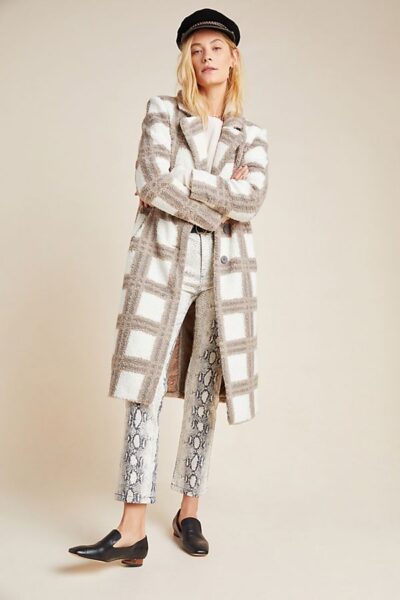 I do not need this coat. See above comment about it being 78 degrees in January. But I want this coat because it is darling and would complete me. Someone please buy it so I can live vicariously through you.
It's on sale for $149.95 plus an additional 40% off all sale items at Anthropologie.
6. old navy french terry pullover tunic hoodie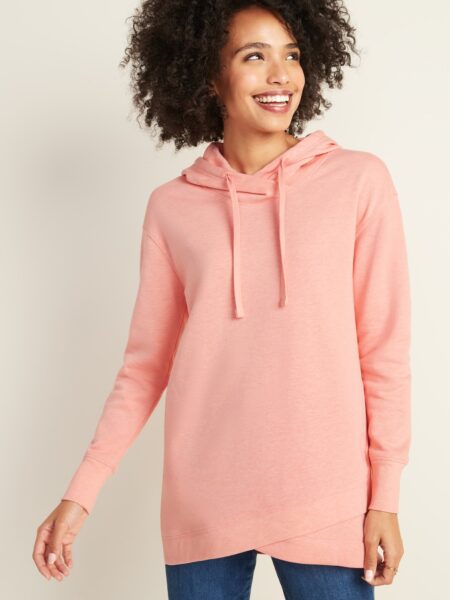 I have this exact hoodie and I love it. It's the perfect length to wear with leggings. I love the scallop detail on the front. It's warm without being heavy and it's on sale for $40.
It comes in several color options.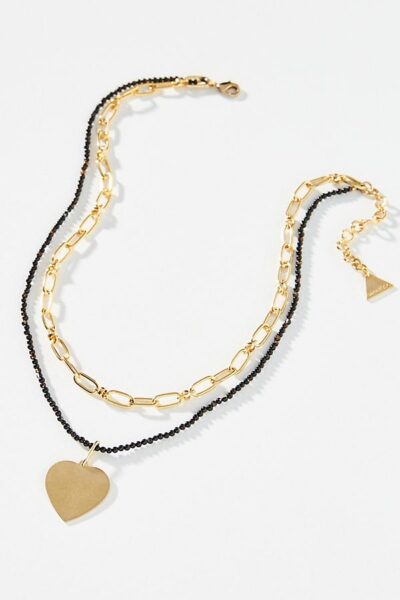 This pretty layered necklace is perfect for Valentine's Day and really any time. It's on sale for $39.95 plus an additional 40% off all sale items at Anthropologie.
I also love these j.crew heart stud earrings.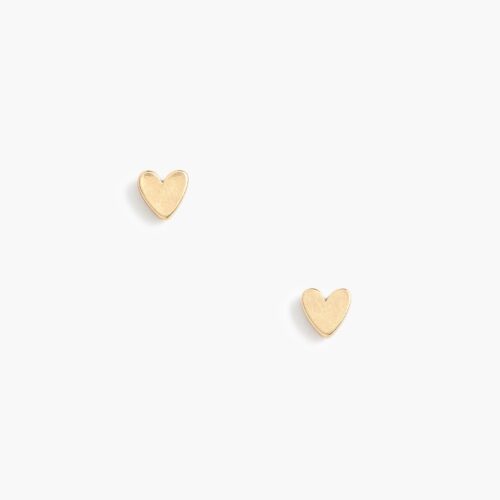 They are just $11.00.
And these j.crew heart hoop earrings are another fun option.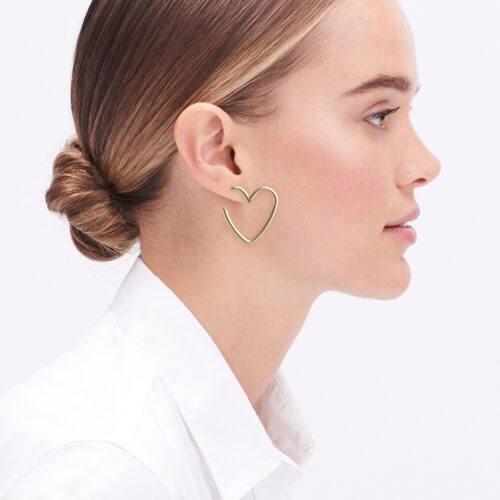 They are $14.50.
And if you just want something simple, this j.crew heart pendant necklace is perfect.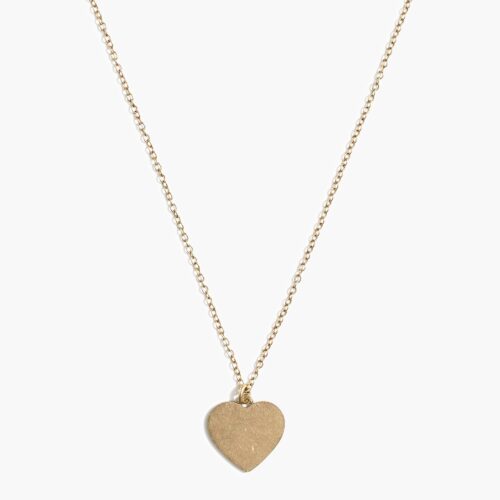 It's on sale for $16.
8. always out and about white top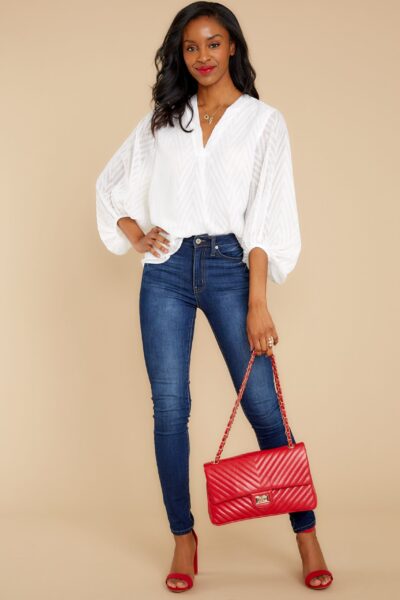 I love a great white top to transition to spring and summer. I know it's only January but did I mention it's 78 degrees? This one is $44 and I think it's so cute.
9. superga embroidered star sneakers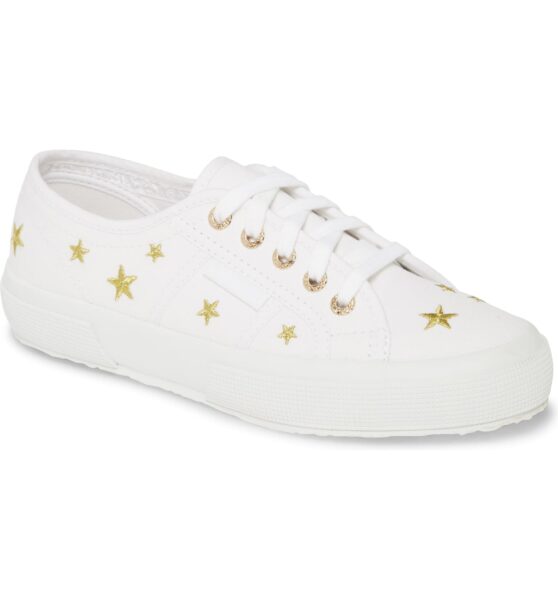 It's hard for me to resist cute sneakers in any form or fashion. These gold stars have my heart. They are $79.
10. crz yoga quick-dry running shorts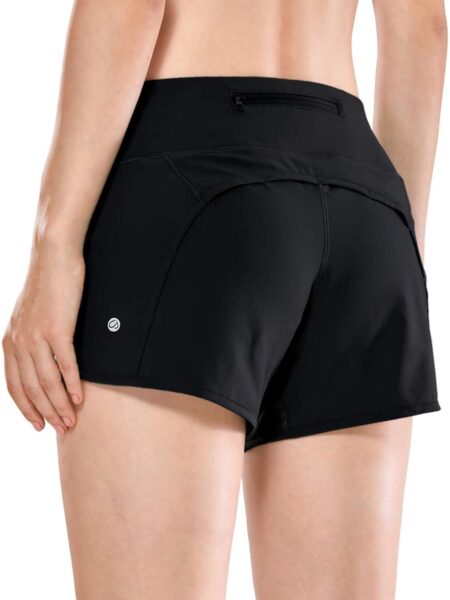 A few months ago, I found leggings on Amazon that I felt were a great Lululemon dupe, but wondered if I might be able to find shorts that would be comparable to Lululemon because it feels ridiculous to pay $60 for that small amount of fabric. I'm happy to say that these shorts are really good and just $24. These are 4-inch inseam because that's my preference, but they have a 2.5 inch inseam if you are brave and/or have great legs.
Oh, and they come in tons of color options.
That's it for today.
Have a good Friday.
Copyright secured by Digiprove © 2020