So I've had a cold that I think started on Friday, but I was in denial about it until Saturday night. And I'm almost at the end of it except for a cough that seems to want us to spend the rest of 2020 together.
What this means is that I have barely left my house all week and I'm one long beard away from being a complete hermit. However, it has given me time to watch The Morning Show with Jennifer Aniston and Reese Witherspoon so at least I've been productive.
Before we get to the things I found this week, I wanted to share this cute t-shirt that Mandy at Milk and Honey Tees designed in honor of On the Bright Side.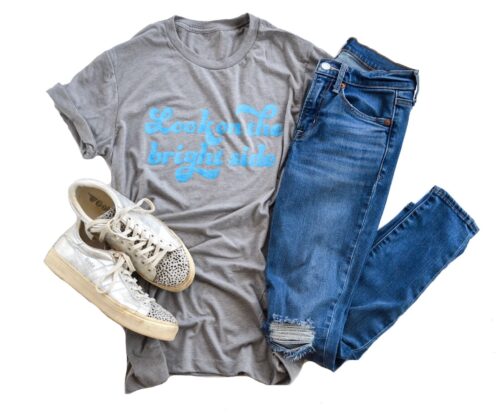 And when you pre-order a copy, you get a code for 20% off the Look On the Bright Side shirt (plus your entire Milk and Honey Tee order)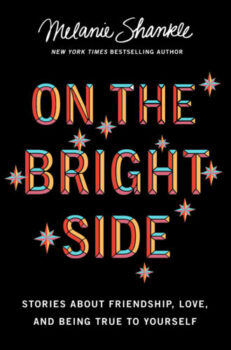 You can find out more about the book and/or pre-order here. There are other pre-order incentives and maybe you're wondering why pre-ordering is such a big deal. I'm glad you asked.
Pre-orders help online and actual book stores know how much inventory they should keep in stock when the book releases and that's a big deal. And if you order on Amazon, they offer a pre-order price guarantee so you're not charged for the book until February 25th when it releases and you get it at the lowest price they offer between now and then.
Anyway, thanks for coming to my TED talk about book sales.
Here are some cute things I found this week while I was coughing and blowing my nose and drinking a lot of hot tea and cough syrup.
1. known to be beautiful crochet top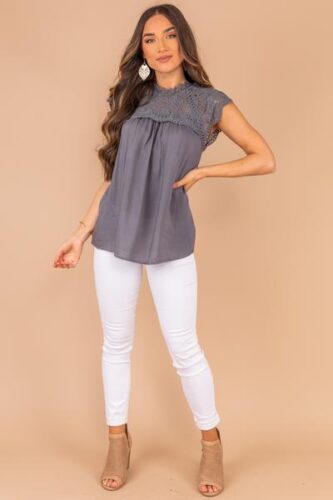 This is a really pretty top that could be worn under a sweater or jacket now and then transition perfectly into spring and summer. It's $34 and comes in several color options.
2. old navy loose-fit french-terry crew neck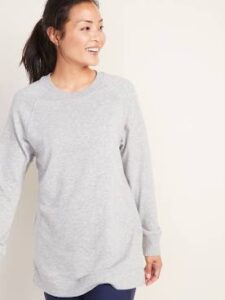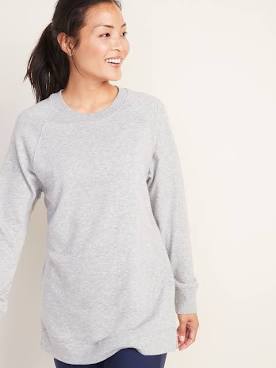 These are on sale at Old Navy right now and I immediately grabbed another one because I wear my black one all the time. It's super soft, lightweight and it's plenty long enough to wear with leggings.
It's $24 and comes in several colors.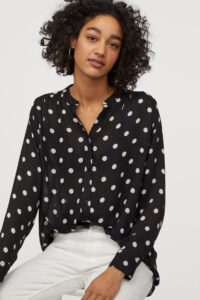 This would be a great blouse for work or your other business and/or business casual needs. It's $19.99 and it also comes in a houndstooth print.
4. r. vivimos tassel bohemian midi dress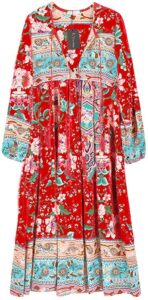 I love these bohemian midi dresses and I feel like it's the kind of thing you could live in when the weather is warmer. Add a cute pair of sandals and you're done.
It's $28.88 and comes in several color and pattern options.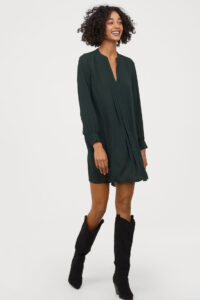 I love this deep green color and I love a tunic, especially one with pin tucks. This would be a great outfit paired with leggings and boots. It's $24.99.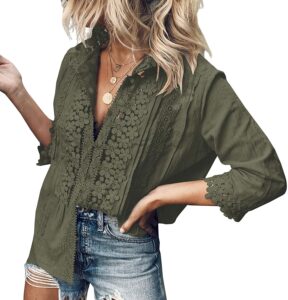 I don't know anything about this shirt other than I think it looks really pretty and I am planning an outfit where I wear it with jeans and sandals. It's $23.99 and most of the reviews suggest you size up. It's also sheer so keep in mind it will need something under it.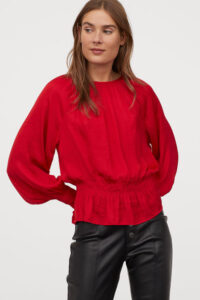 I love this pretty red color and the smocking. This is $19.99.
8. ae soft plaid boyfriend shirt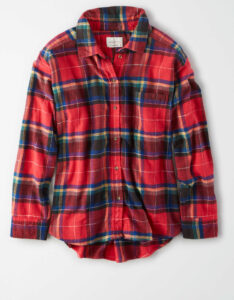 I actually bought this shirt two weeks ago and have worn it more than I care to admit since then. It's so soft and is just easy to throw on with jeans.
It's on sale for $17.98 and comes in several color options.
9. free people skinny sweatpants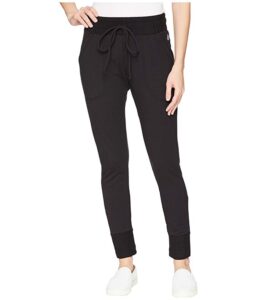 These sweatpants are so comfortable and soft. I've basically had a pair on all week while I've been sick. Have I mentioned I've been sick?
These are $48 and come in several color options.
10. levi rain jacket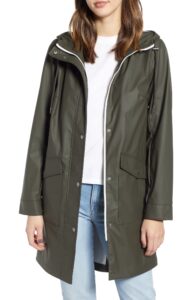 So school soccer season has been fairly rainy so far which has made me re-evaluate my rain jacket situation because soccer is never rained out unless there is thunder and lightning. I really like the length of this jacket and it has great reviews. Even better, it's on sale for $73.50.
That's it for today.
Have a good Friday.
Copyright secured by Digiprove © 2020