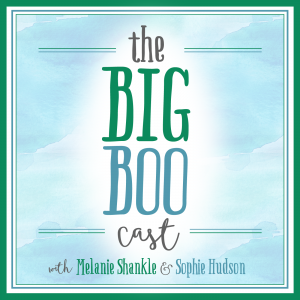 This week we talk about Sophie's recent trip to New York, our love of The Morning Show on Apple TV, and my quest to find some less expensive beauty products.
You can click here to listen. Or here. You can even listen right here on the blog.
And if you're on the Facebook, well, we are, too.
We'd love for you to subscribe on iTunes, and we'd be honored if you'd leave us a review.
Show Notes:
– Aaron Tveit and Laura Olivo singing "Your Song" from Moulin Rouge
– Marriage Story on Netflix
– Marriage Story soundtrack (IT. IS. GORGEOUS.) on Apple Music and Spotify
– The Morning Show on Apple TV +
– Taylor Swift's Miss Americana movie
– Country Music by Ken Burns
– Garth Brooks: The Road I'm On
– "Friends in Low Places" by Garth Brooks
– Cattle Baron in Cashmere Instagram
– Hourglass Illusion Hyaluronic Skin Tint
– Charlotte Tilbury Healthy Glow Moisturizer
Sponsors:
– Glossier (click on the link for 10% off your first order)
– Noemie (promo code BIGBOO for $50 off your first order)
Copyright secured by Digiprove © 2020