Well, here we are at the very end of July. I'm not sure if time is going faster or slower at this point and I guess it doesn't really matter.
Here's what I do know. I'm predictable even in a pandemic because I'm starting to think about fall clothes. In a normal year this means I'm thinking about all the places and events I have planned for the fall and what I'll need.
This year?
I don't know what it means. I just know I love fall and winter clothes.
Here are some cute things I found this week: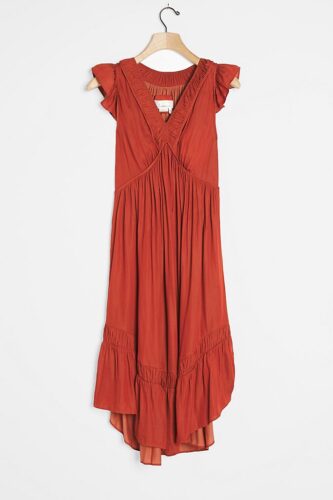 I always like to see what new dresses Anthropologie has in and I love this one to transition into fall. It would be so cute with sandals now and booties and a denim jacket later. It's $148 but I bet it goes on sale at some point.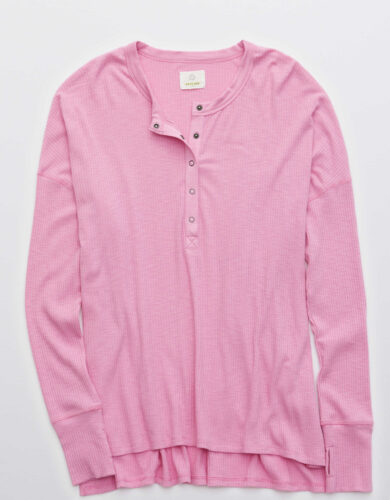 This is the softest long sleeve shirt I've found and it looks cute on its own or as a layer. It comes in several color options and is $39.95.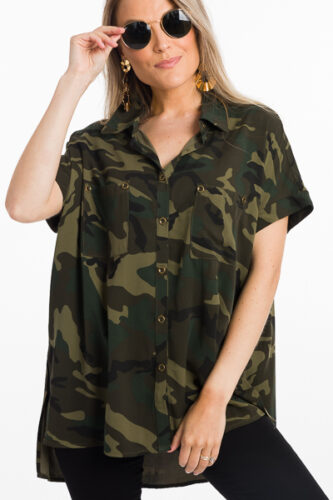 I saw this and immediately fell in love. I know camo isn't for everyone, but I can see this with black leggings and tall boots this fall. It's $42.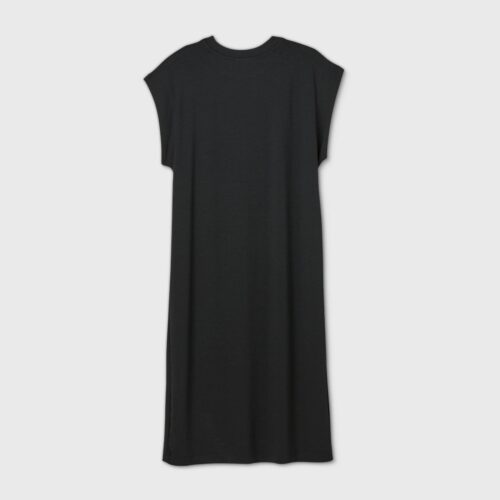 It's hard to beat a good basic dress for $22.99 This one has great reviews and also comes in tan.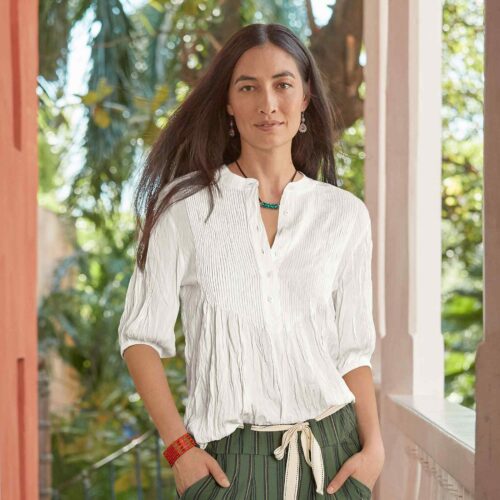 We have a Sundance store here in town now that I haven't been in much because we are currently in a pandemic. But I ran in there the other day and found this top on sale for 50% off. I cannot tell you how much I love it. It's supposed to be wrinkled which is a plus and is so lightweight and easy to wear.
It's $88 and not on sale online unfortunately. Although I'd pay full price for it now that I've discovered how much I like it. It also comes in pink.
6. universal thread shirt dress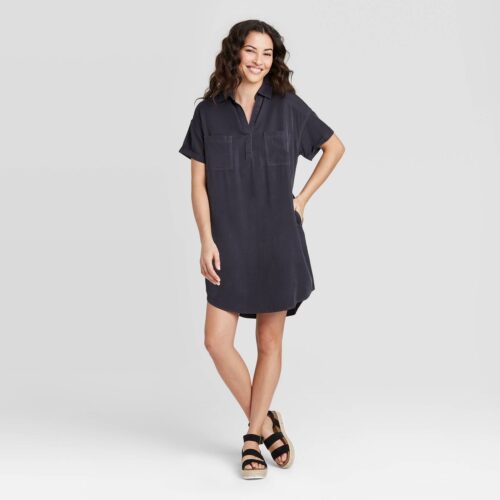 This is another great basic to transition into fall. It's longer than it looks on this model and hits me about an inch or so above my knee and I'm 5'6″. It works great with sandals or boots or even sneakers.
It also comes in a rust color and is $27.99.
7. zella strength racerback tank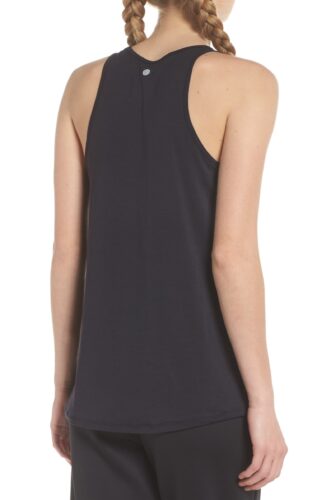 This is a great workout tank for $25. It comes in several color options and, personally, I like to size up one because I like my workout tanks a little roomier and longer.
8. free people getaway with me tunic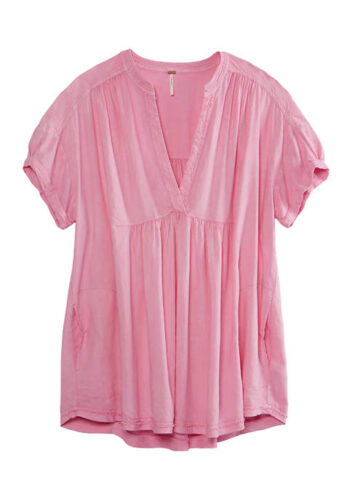 I think this is the cutest tunic and it's still full price for $108 at Nordstrom. But I found it for 40% off with code BACKTOSCHOOL at checkout at Belk making it just $64.80.
It comes in a couple of different colors and Belk has a ton of great Free People things 40% off right now so it's worth looking around.
9. cloth and stone woodland pocket button down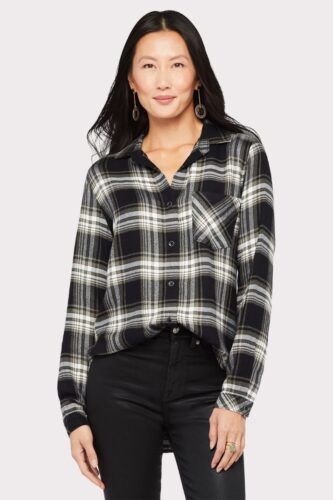 I love a good plaid buttondown for fall and winter. Evereve is a having a huge clearance sale and this is normally $88 but on sale for $35.99.
10. 7 for all mankind dojo jeans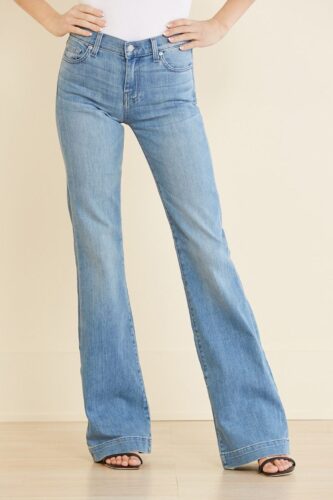 Evereve also has a ton of designer jeans way on sale. These are so cute and on sale for $103.99. They are normally $165.
11. stars above cozy lounge pants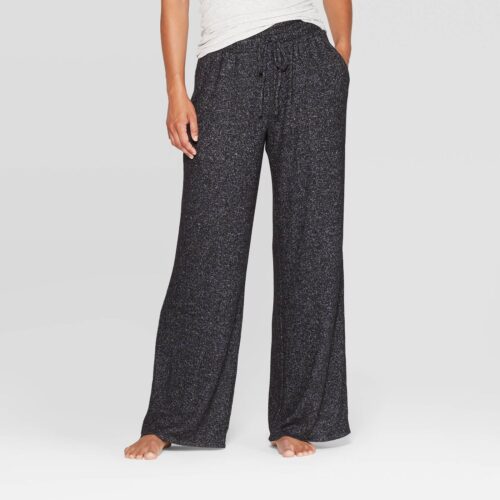 I have a pair of lounge pants like these from Target and I wear them every night. The wide leg is my favorite. I just ordered these pair as well because I can't risk them going out of existence. They are $19.99 also come in light gray.
You can also get the matching stars above cozy lounge sweatshirt.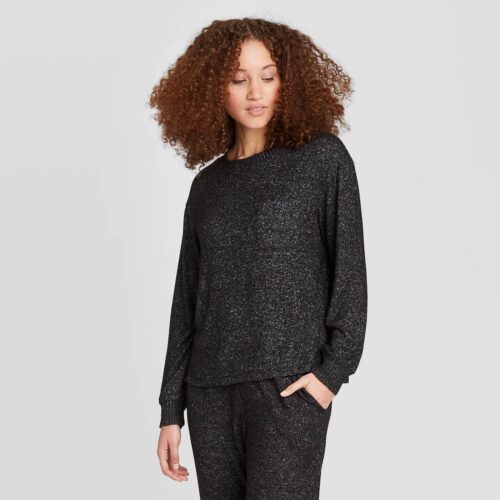 It's also $19.99 and comes in light gray.
12. nashelle pure bar drop earrings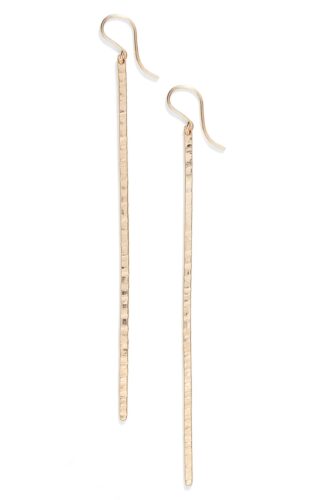 These pretty earrings are normally $41 but on sale for $16.40. They also come in silver and rose gold. I love a simple earring that's different from the hoops I normally wear.
That's it for today.
Have a good Friday.
Copyright secured by Digiprove © 2020