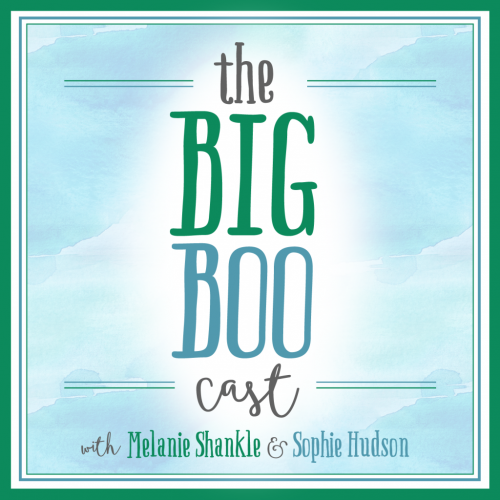 It was about six weeks ago when my friend Karen Howell recommended a show called Somebody Feed Phil on Netflix. Thanks to the pandemic, I had pretty much watched everything else on Netflix and decided to give it a try. And, listen, I'm so glad I did.
It is the most delightful show and the perfect thing to watch as we watch the world go crazy. Phil Rosenthal is a delight. In each episode he travels to a new location to eat at various restaurants, but – even more importantly – he connects with the people in that city. He leads with love and grace and, frankly, we could use a lot more of that.
So when Sophie reached out to him and he agreed to be a guest on the podcast, we couldn't have been more excited. He was everything we hoped he would be and more. So funny and charming. I give this episode all the thumbs up.
You can click here to listen. Or here. You can even listen right here on the blog.
And if you're on the Facebook, well, we are, too.
We'd love for you to subscribe on iTunes, and we'd be honored if you'd leave us a review.
Show Notes:
– Phil Rosenthal, Prince Among Men
– Somebody Feed Phil on Netflix
– You're Lucky You're Funny by Phil Rosenthal
– The Chris Farley Show sketch
– Chef's Table Season 1 on Netflix
– "Earth's Greatest Hits" on I'll Have What Phil's Having
– Phil Rosenthal / Somebody Feed Phil website – with links to all the places and restaurants he has visited (plus merch!)
Sponsors:
– Thrive Market (use this link for a free membership and a free gift of your choosing, worth up to $22)
– Hydrant (use promo code BIGBOO for 25% off your first order)
Copyright secured by Digiprove © 2020