Hi.
How are you?
This is going to be quick today because it's midnight and I just drove back from Houston so I'm a little tired and need my bed.
Here are some cute things I found this week: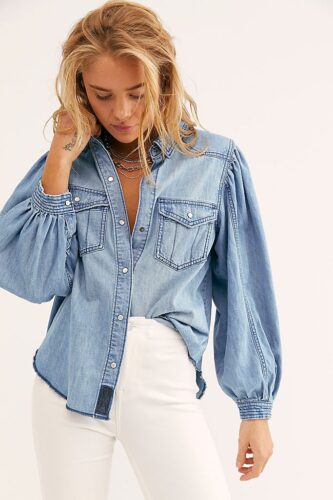 I saw this denim top online at Free People and, well, I'm in love. I believe in the value and versatility of a good denim shirt and this one has these sleeves that totally elevate it. This would be great with anything but I'm picturing it with a maxi skirt.
It's $98 and it comes in several other denim colors.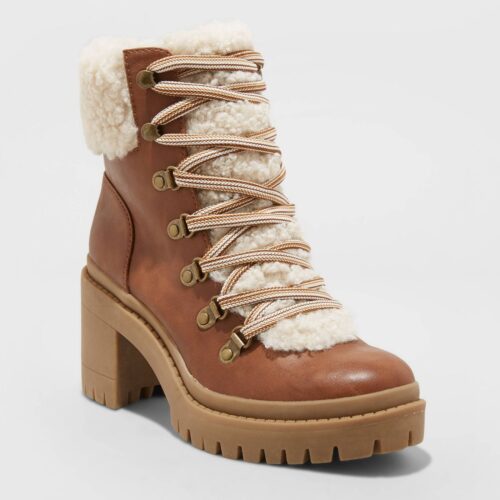 I saw these boots at Target and they are so cute. I love a hiking boot but a hiking boot with a heel makes me want to say best friends forever.
These are $39.99. They also come in black.
3. mountain top view knit sweater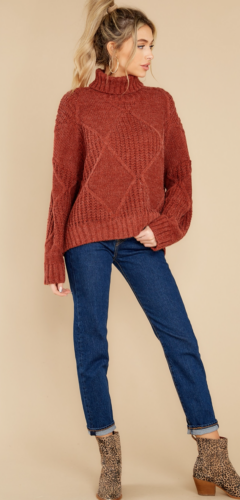 It's still mainly hot here and I'm ready for some sort of fall weather. Maybe that's why I'm drawn to this sweater that is the color leaves are supposed to be in the fall except I wouldn't really know because we go straight from summer to winter here.
It's $50 and it also comes in black and dark mustard.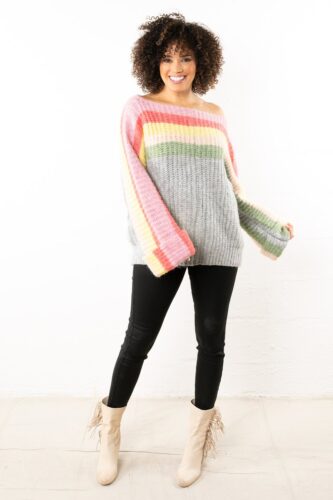 I adore this sweater. That pastel rainbow owns me, plus the sleeves are perfection.
It's $64.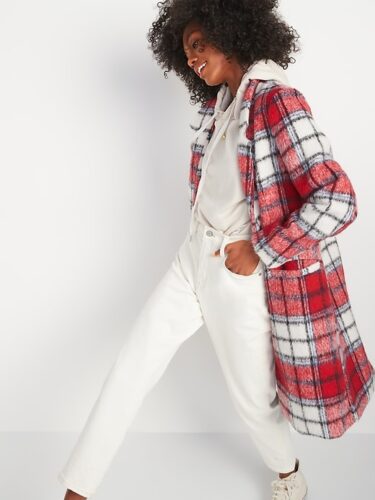 Old Navy has done a great job with their coats and blazers this year. I really love this one in red although there is a navy version. It would be so cute in Christmas card pictures assuming we're sending Christmas cards this year.
It's $68.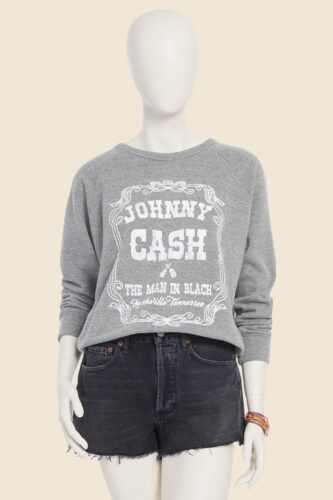 I think we all know by now that I enjoy a lightweight sweatshirt. I also enjoy Johnny Cash. Thus, this sweatshirt is all I really need.
I'd order up a size because I like my sweatshirts roomy. It's on sale for $55.99.
7. kut from the kloth boyfriend jeans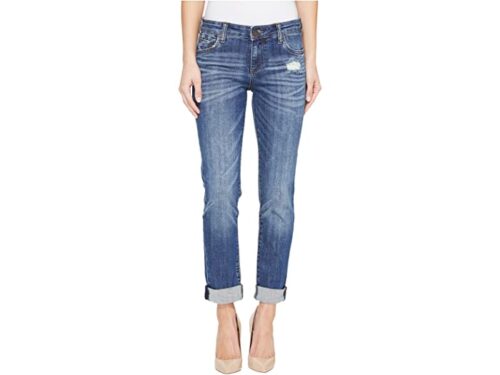 I bought a pair of Kut from the Kloth boyfriend jeans last year and they have become my favorite pair of boyfriend jeans. They fit great and are a great wash. I can't find my exact pair but these are very similar. In my experience they run true to size.
They're $89.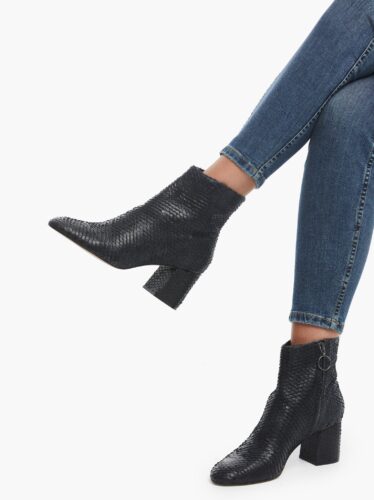 I got these black snakeskin boots from ABLE and I love them so much. They are super comfortable and just made really well. They are pricey at $218 but you can get 25% off anything at ABLE with code BIGMAMA at checkout.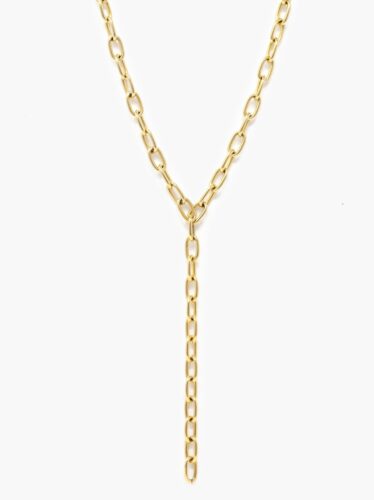 I love this lariat chain necklace. It would actually make a great Christmas gift.
It's $68 but 25% off with code BIGMAMA25 at checkout. And ABLE has a bunch of cute jewelry that would make great gifts.
It also may be a good time to buy the merly denim jacket that I love.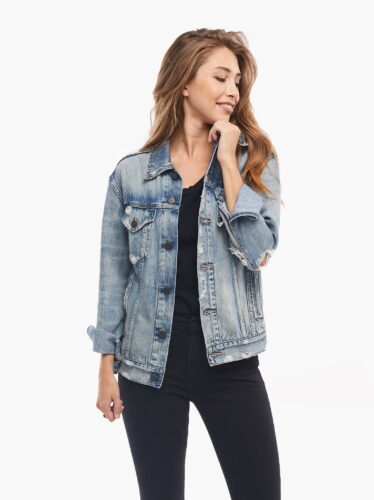 It's the best denim jacket I've ever owned and I've owned a lot in my time.
You can get 25% off with code BIGMAMA25 at checkout.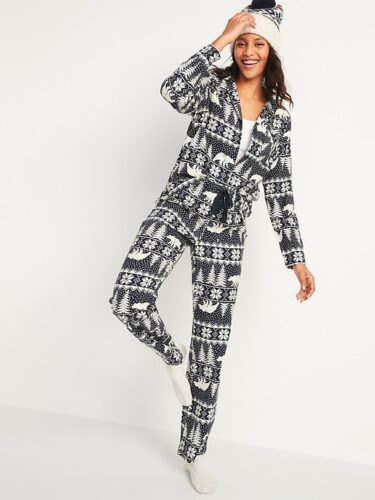 Old Navy has their flannel Christmas pjs on sale for $20 and they have some really cute patterns. Some of the reviews say the top is kind of short, but I figure the pants alone are worth $20 even if the top doesn't work out. I can wear them with my Johnny Cash sweatshirt.
That's it for today.
Have a good Friday.
Copyright secured by Digiprove © 2020