Gulley and I went shopping yesterday for the first time since Covid hit and it was a delightful day. We ate lunch at Nordstrom and then walked around and talked about trends and jeans and life and all manner of other things.
One of the things we noticed is that there are beautiful dresses aplenty right now. So many florals and ruffles. Long dresses and short dresses. Fitted dresses and flowy dresses.
And we agreed we liked this development. Dresses are easy to wear and there are so many that can be dressed up or down depending on your needs. So today is heavy on dresses. I make no apologies.
Here are some things I found this week: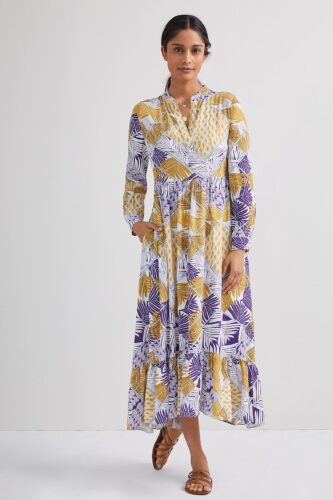 There are so many great dresses out right now. This one is so pretty.
It's $158.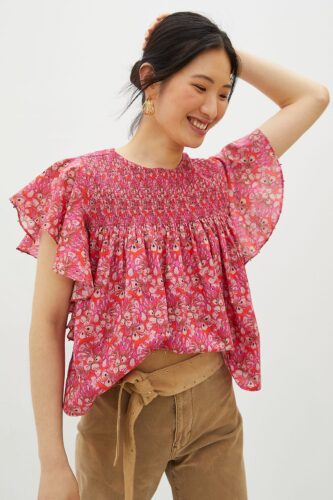 This top is not inexpensive, but it is gorgeous and so pretty for spring and summer.
It's $138.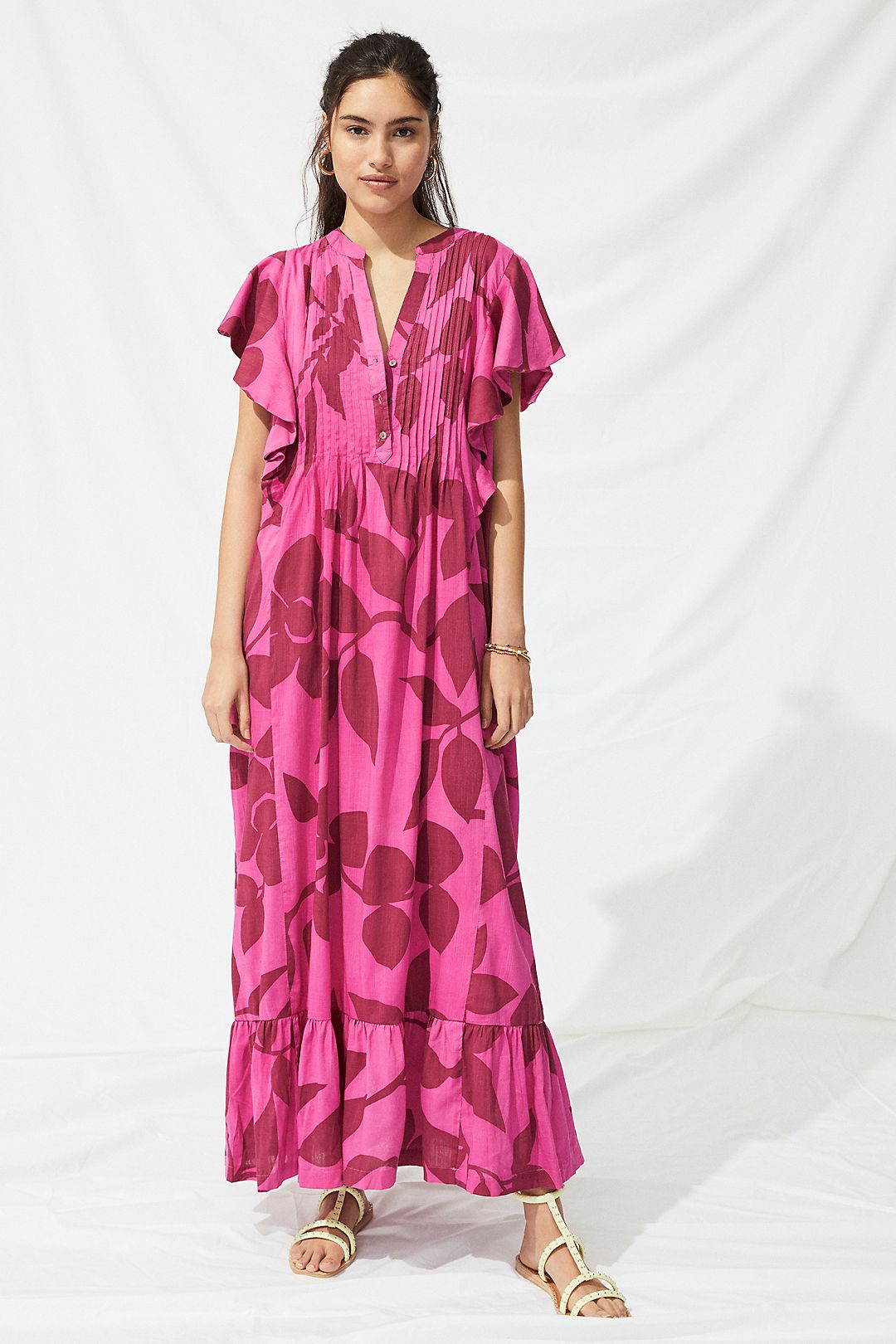 I went to Anthropologie with Gulley yesterday and desperately wanted to see this dress in person because a Maeve brand dress has rarely let me down. They didn't have it but I will continue to ponder this in my heart, also known as waiting for a sale.
This is $158.
4. rainbows in my heart striped top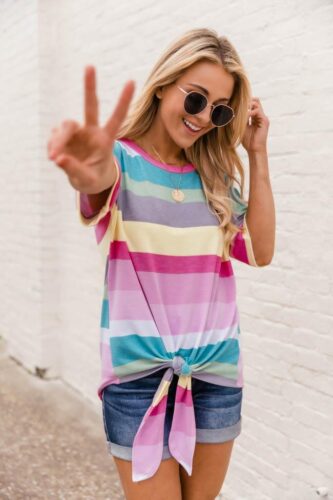 This is such a cute top and would look great with shorts or jeans. It's $38.
5. cloth & stone geri plaid maxi dress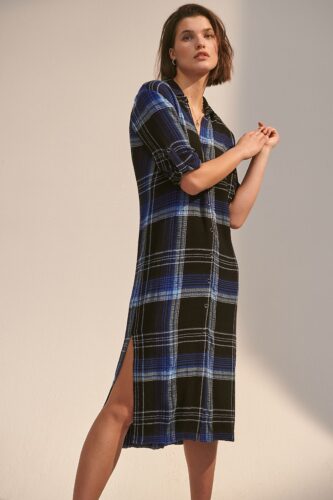 I bought this when I was in the store yesterday because it can function as both a dress and a long shirt jacket worn open with jeans. I love almost everything cloth & stone makes because the material is always super soft and easy to wear.
This is on sale for $99.95 plus an extra 25% off all sale.
6. knox rose sleeveless smocked dress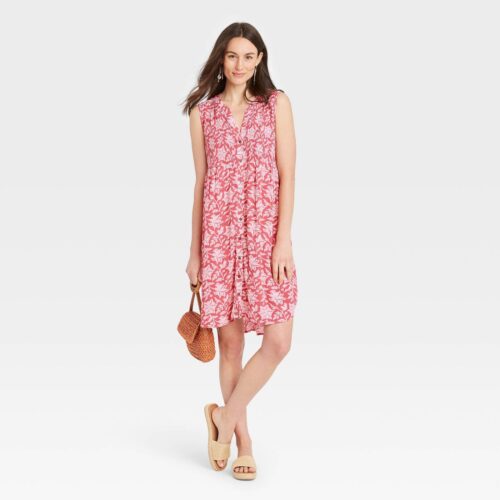 This is such a great warm weather dress. Based on the fact that it was in the 90s here already this week, I'm thinking I'm going to need a lot of good "warm" weather dresses.
It's $27.99 and also comes in a solid blue.
7. old navy chambray flutter-sleeve swing dress
This is such a cute dress and Old Navy makes the best inexpensive summer dresses. This would look great with sneakers, sandals or even cowboy boots.
It's $39.99.
8. circus by sam edelman sandals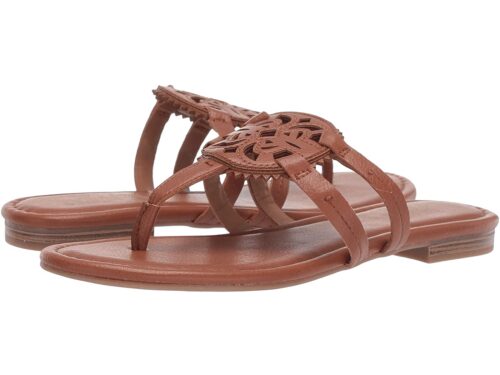 These are really similar to the much more expensive Tory Burch sandals and these are honestly more comfortable.
They come in a ton of color options and are $59.
9. abercrombie mid rise skinny jeans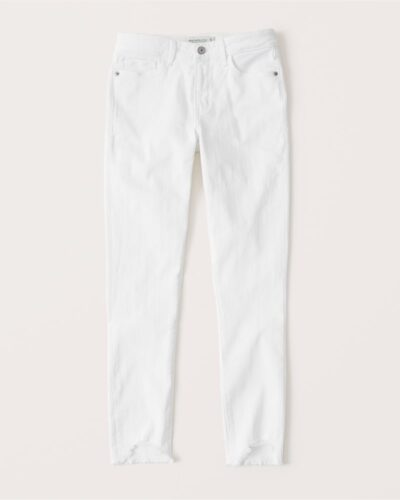 I think white jeans are just a summer essential. You can dress them up or down and they make even the simplest top look cute. These are my favorite skinny jeans because they fit like leggings, never stretch out and are super flattering.
They are on sale for $47.40.
10. nike court legacy sneakers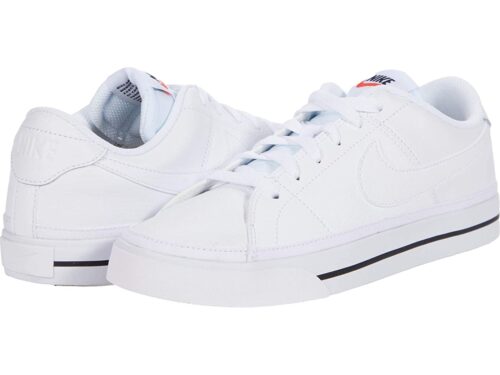 I realize I feature a new pair of sneakers almost every week but it's because there are so many cute ones out there. I really love these Nikes because they're the perfect blend of sporty and casual.
They are $59.99.
That's it for today.
Have a good Friday.
Copyright secured by Digiprove © 2021