I've had this week marked on my calendar all summer and knew it was going to be a busy one. Texas A&M has two different optional freshman orientation camps and Caroline decided to go to both of them within the same week. So we left here last Sunday and I drove her to Impact Retreat outside of Waco and dropped her off then drove back home.
Then yesterday I drove back to pick her up and we're basically home for less than 24 hours and then are driving to College Station for her Fish Camp drop off. All that to say, I have had a lot of time to listen to various podcasts and such. And of course I found some time to look around online to see if there was anything cute to be found.
You know there was.
Here are some things I found this week. Let us all celebrate that we can at least start thinking about fall clothing.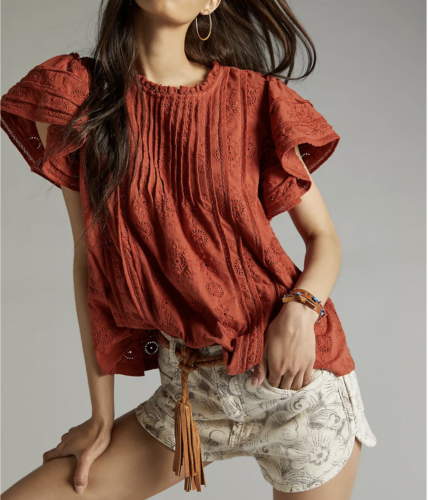 I love this top and this color is such a great transition to fall.
It's on sale for $59.95 plus an additional 25% off. It also comes in gold or ivory.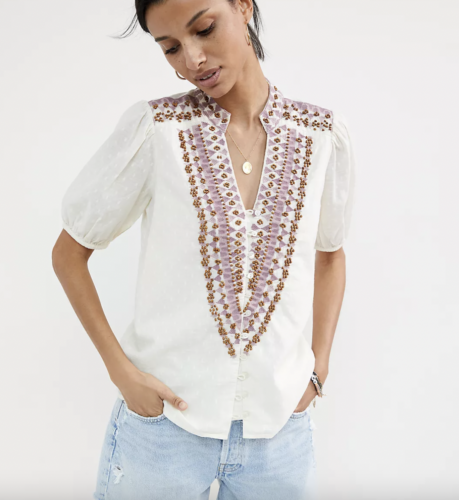 This is so pretty and on sale for $99.95 plus an additional 25% off.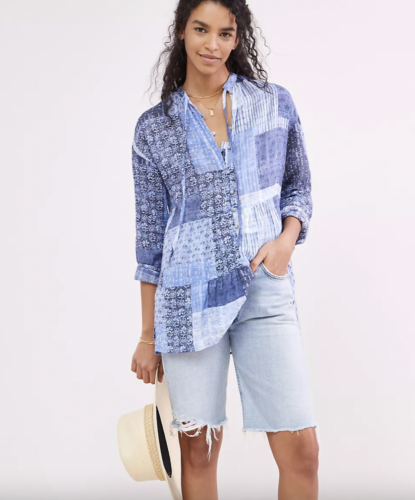 I love this patchwork. It looks so cute with blue jeans and it's on sale for $69. It also comes in orange or a pale green.
4. dolce vita braided western mules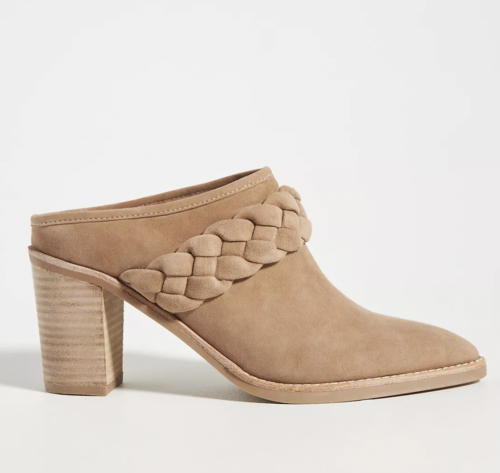 Listen to me now and believe me later, clogs and mules are going to be a thing this fall. I really love these with the braid.
They're $140. They also come in black or brown.
5. not your average girl plaid top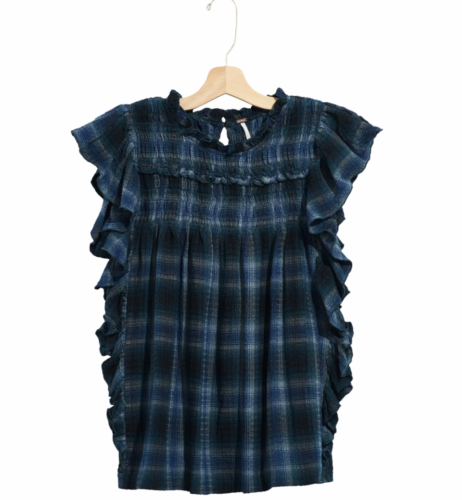 This is such a great Free People top and on sale for $54.95. This is a great piece that you can wear now with white jeans and then transition it into fall.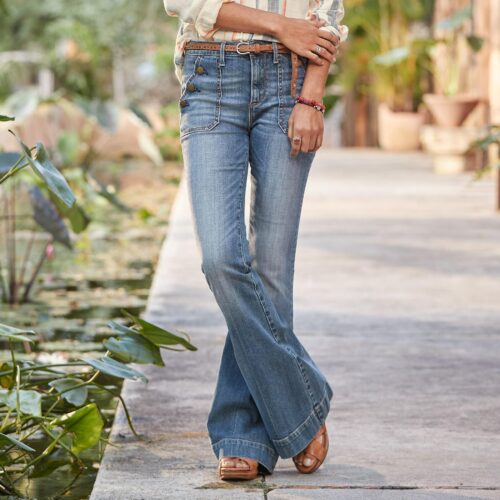 I bought these jeans in June and they were backordered so I just got them last week and they are everything I hoped and dreamed they would be. For size reference I got the 27 x 32 size. I'm normally a 4-6 in jeans and 5'6″ and this length is perfect for me to wear with a small heel. I'd get the 34 inseam if you're taller than 5'6″ and/or you want to wear them with a taller heel.
They're $108.
7. mid rise super skinny jeans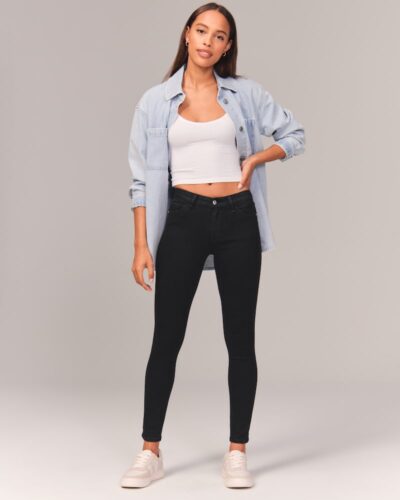 Abercrombie is offering 30% off all their jeans right now and these are on sale for $55.30. They are my favorite of the skinny jeans because they fit great and don't stretch out.
They also come in other colors.
8. out all night fuschia floral print top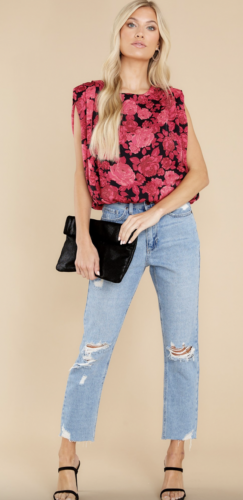 I bought this top in white and love it. It's the perfect top with higher waisted pants and this version would look so great with the black jeans up above. It's $44.

I saw some square RayBans the other day and it made want some sunglasses with a square lens. So I searched on Amazon and ordered these. I love them and they're just $13.99.
10. the merly jacket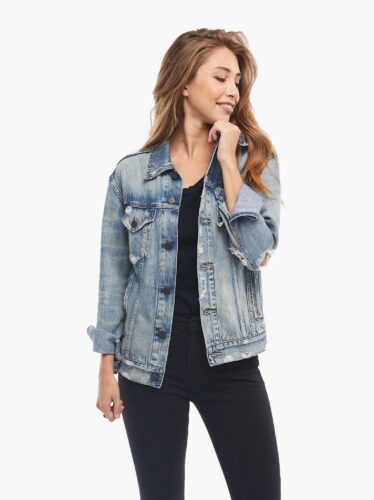 I know I've featured this a bunch of times, but fall is the season for a great denim jacket and this is truly my favorite of all time. It's $150 but you can get 20% off any ABLE purchase with code BIGMAMA20 at checkout.
That's it for today.
If you need me, I'm like Willie Nelson and on the road again.
Have a Good Friday.
Copyright secured by Digiprove © 2021