When I work on Fashion Friday this time of year I'm always looking at it through the lens of things that could also make good Christmas gifts since most of us are trying to figure out what to get our niece, mother-in-law, aunt, neighbor who feeds our dogs, etc.
So today has a few things that could make good gifts and also some things you may just want for yourself.
Here's what I found.
1. beautiful frills brown print midi dress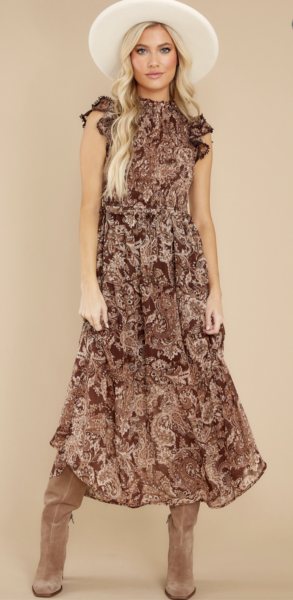 This is such a pretty dress with great colors for Thanksgiving and/or holiday photos. It's $62.
2. aqua long sleeve v-neck top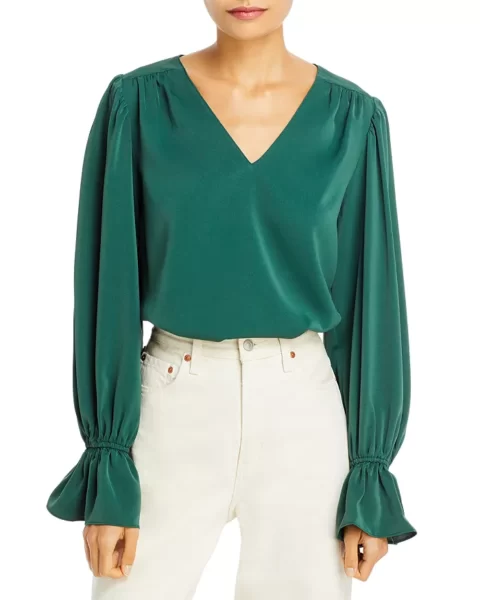 I ordered this top this week because it looks like a great option for the holidays. It can be dressed up or worn with jeans. I love the v-neck and the sleeves.
It's $68 and comes in other colors.
3. Zella restore soft pocket leggings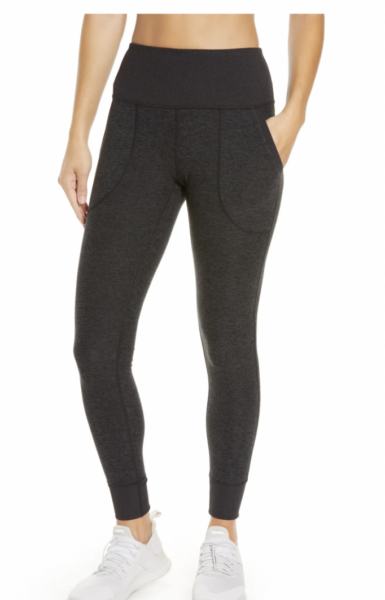 These are 25% off and on sale for $48.75 right now. I bought them last year and wore them all the time in the winter. They are more athleisure type leggings than workout leggings and I would recommend sizing up if you're in between sizes. I like that they have a jogger look with more of a leggings fit.
They come in several color options.
4. Argento cross station necklace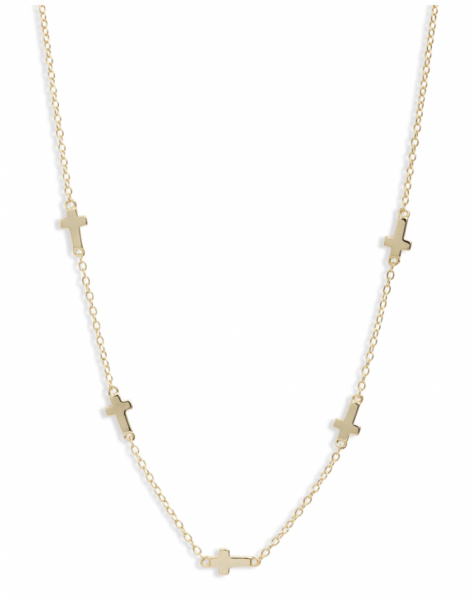 This necklace is so pretty and would make a great gift.
It's 50% off and on sale for $32.90.
5. citadel mini layered necklace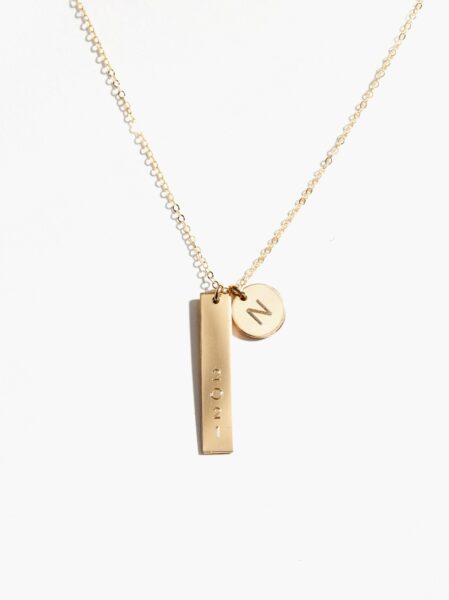 ABLE has given me a code for you to get 25% off everything on their site excluding sale merchandise. They have so many things that could make great Christmas gifts. I love this layered pendant necklace and you can get it personalized.
You can get 25% off with code MELANIEBF25 at checkout.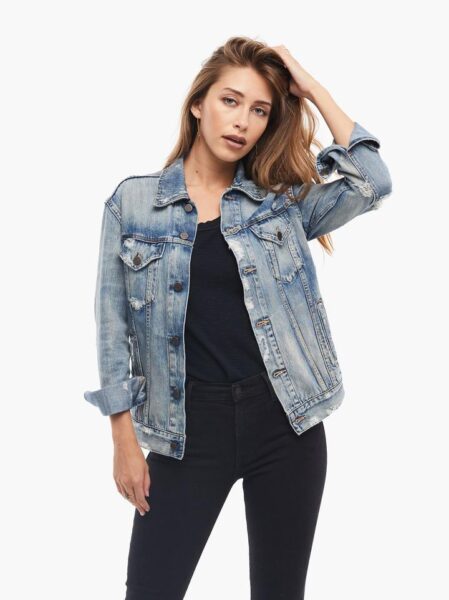 I have featured this denim jacket so many times but it is truly a wardrobe staple for me. I wear it all the time. And when I'm not wearing it, I have it tied around my waist. It's super soft, perfectly distressed and just the best denim jacket I've ever owned. It's $150 but 25% off with code MELANIEBF25.
And I love this Bailey classic jacket if you want a more traditional denim jacket without the distressing.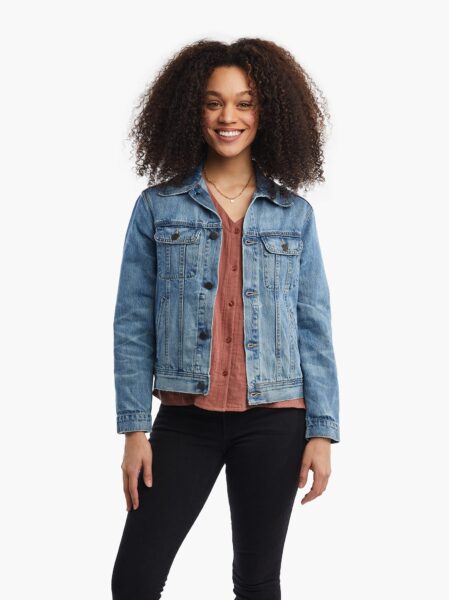 It's $150.
And this is the long merly jacket. How great is this length? I really want this in my closet because it's perfect with leggings.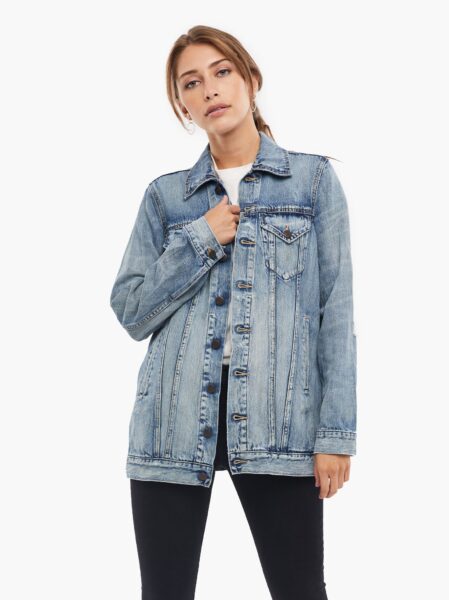 It's $180.
But you can get 25% off almost everything on the entire site (including leather bags and jewelry) with code MELANIEBF25 at checkout.
7. champagne sequin boyfriend blazer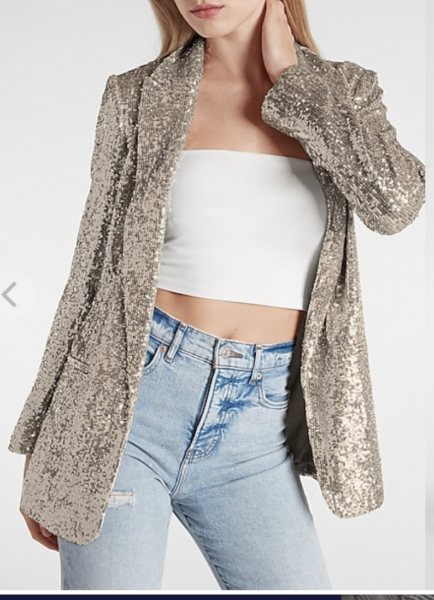 Several of you messaged that you liked the sequin duster last week but needed an option that wouldn't overwhelm a more petite person. I really love this sequin boyfriend blazer. It's 30% off and on sale for $110.60.
8. nike fleece pullover hoodie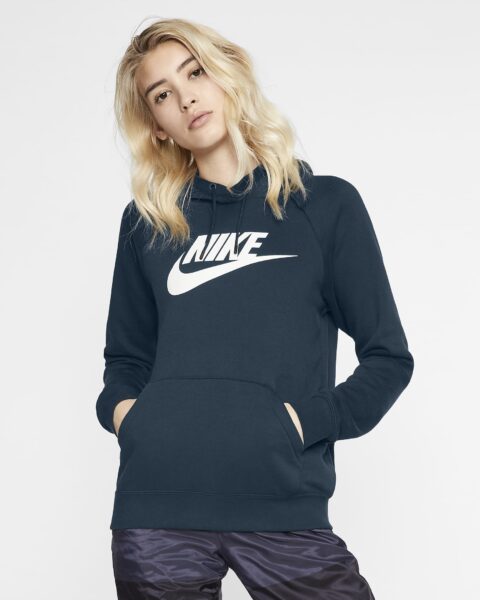 Someone also asked me about sweatshirts. I love these Nike hoodies. They are a little pricier but they wash and wear like a dream and last forever.
They are $65 and come in a bunch of color options.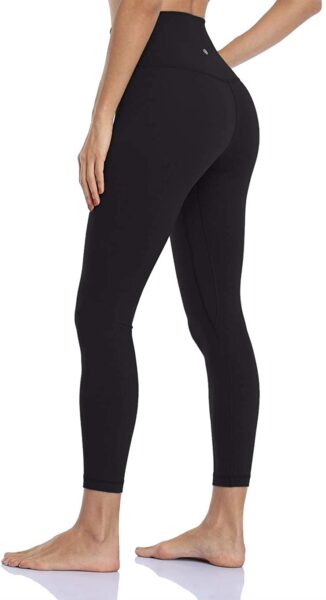 I realize I've talked about these before but I now own three pairs. They are the leggings I reach for all the time whether I'm actually working out or just running errands because they are so comfortable.
They are $25.99 and come in a bunch of colors and patterns.
10. daily practice cowl neck tunic
They are calling this a dress and maybe it is if you're under 5'3″. But I also think it could look really cute with leggings and tall boots. It's $148.
That's it for today.
Have a good Friday.
BTHO Ole Miss.
Copyright secured by Digiprove © 2021