That's right.
On Sunday I'm flying to meet Sophie and we will spend Monday through Thursday at SEC Media Days. I have no idea what all this will entail and what sort of fun will be had, but I'm so excited about it. It is no secret how much I love the college sports and so this is basically everything I could want in an event. It's going to be one of those weeks where I'm going to have to work really hard to just act normal.
Here's the other plus. The forecast for Atlanta looks significantly cooler than the hell that is happening here in Texas and so that feels like another win. Maybe I'll even pack a light sweater for the chilly 92 degree temps.
Here are some cute things I found this week. I realize we are just coming off Amazon Prime days but there are lots of sales happening other places as well.
1. pilcro Oxford tunic button-down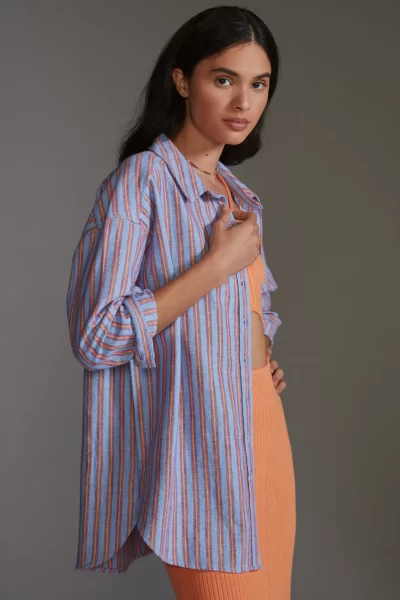 Okay, so this first thing isn't on sale, but I so love an oversized button-down right now. It's just the easiest thing to throw on with jeans or shorts. This one is so great and perfect to transition to fall.
It's $108.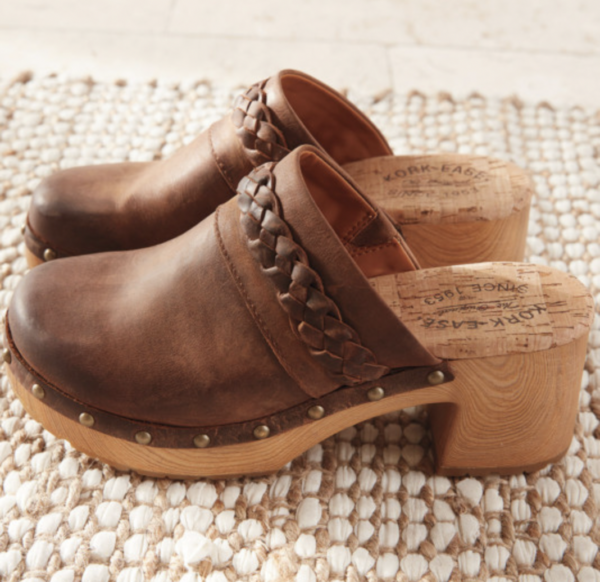 True story. These are already in my closet. On Monday I was looking online for something and it's like the internet knows me because these popped up and I immediately loved them. Then I noticed they were $120 but on sale for $69.99 so what else could I do but buy them? It is no secret I love a clog and I don't have a pair in this color.
I got them in yesterday and they are all that I hoped. They are Kork-ease so super comfortable and just a great heel height for everyday wear. They don't come in half sizes so I'd recommend ordering up if you're in between sizes.
3. known beauty burgundy textured blouse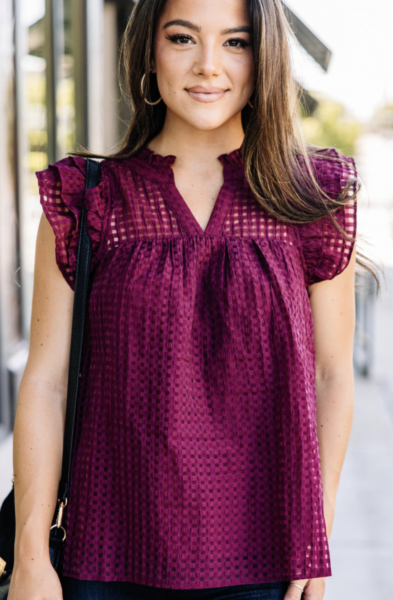 This is the time of year when I start dreaming of fall and college football, which for me means thinking about maroon clothing that can be worn when it's still absurdly hot outside.
I think this top is so cute and it's $45. It comes in other colors but why would you want anything but the maroon?
4. flower burst statement drop earrings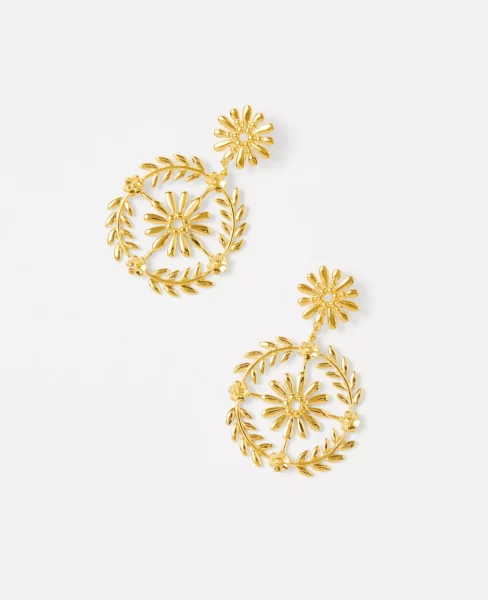 Ann Taylor is having a big sale and of course it's complicated because that's how Ann Taylor does it. If you buy one thing on sale, it's an extra 50% off. Two things is an extra 60% off and three things is an extra 70% off. This requires a lot of math. But all discounts are automatically taken at checkout so you have that going for you.
These earrings are so fun and they on sale for $24.99 but an extra 50% off (unless you buy more than one thing) which makes them just $12.50 at checkout. Are you confused? Me too.
5. camp shirt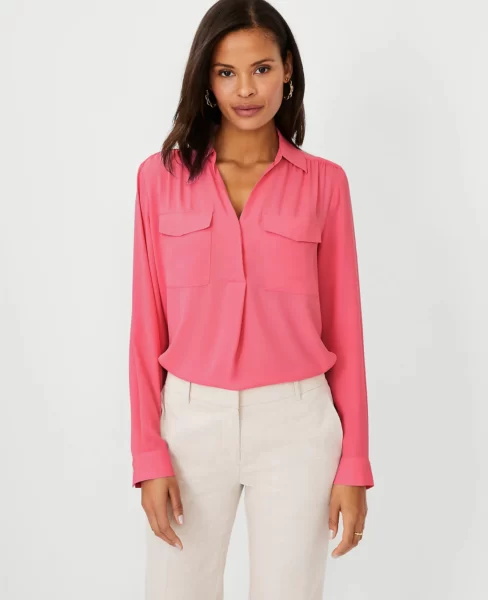 I love a good simple shirt like this. You can dress it up for the office or just wear it with jeans for a casual look.
This pink is on sale for $54.99 but an extra 50% off. Different colors are different price points and for some colors you only get 30% off and have to use the code SUMMER, but all colors are on sale.
Guess what? This is also at Ann Taylor. Ann makes you work to figure out the discount.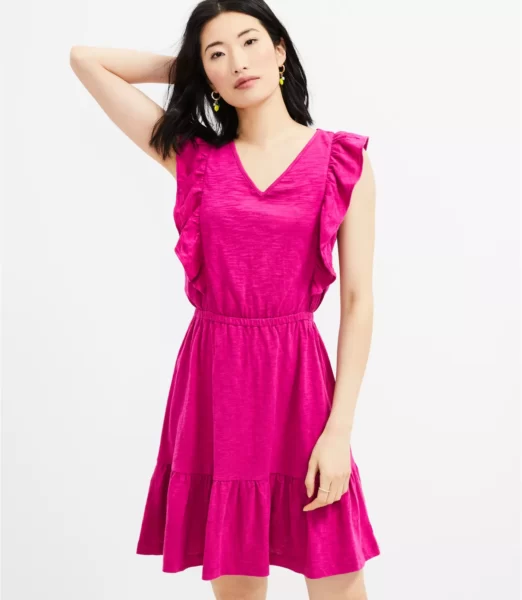 This dress is darling and so easy to dress up or down. It's at Loft which is a sister of Ann Taylor and so the discount is also a variable offer.
This dress is normally $69.50 but you get an extra 40% off with code OMG in the color fuschia, but an extra 50% off with code OMG if you opt for the light blue.
7. floral lace flutter sleeve top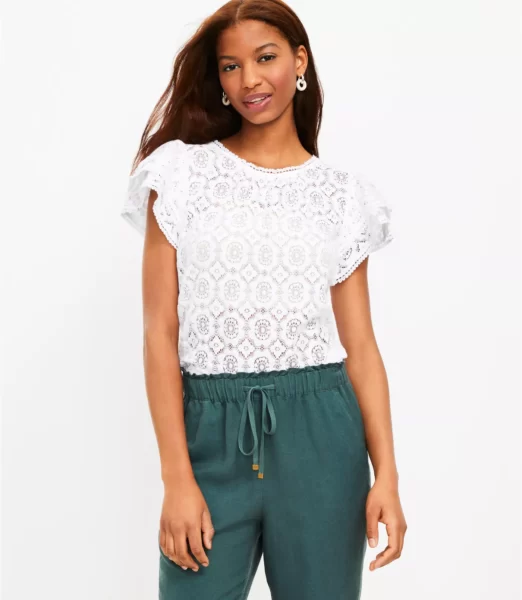 The good news is I can simply tell you that this top is normally $64.99 but an extra 50% off with code OMG at checkout. I really love the flutter sleeve lace and it would look so cute with jeans.
8. Zella restore soft pocket leggings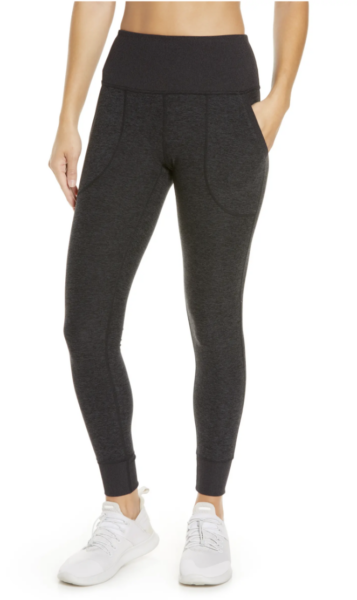 The Nordstrom sale officially opens to up to the average human being with no Nordstrom card today and there are a couple of things I would recommend, including these Zella pocket leggings. I now own them in three colors and I really like them. They are like a legging/jogger hybrid. I wear mine all the time in the fall and winter.
They are normally $65 but on sale for $39.99. If you're on the fence about sizing, I'd size up.
9. Steve madden Chaya pointed toe bootie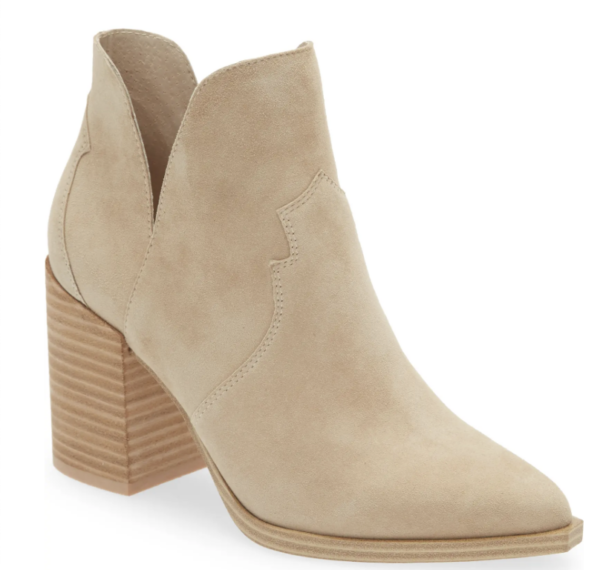 These booties are also part of the Nordstrom sale. I do not personally need a new pair of booties because I bought a new pair at the end of last season, but I really like these. They are just a great basic look and color with a heel that's good for every day.
They are normally $139.95 but on sale for $94.99 and come in other colors.
10. two-piece summer pjs short set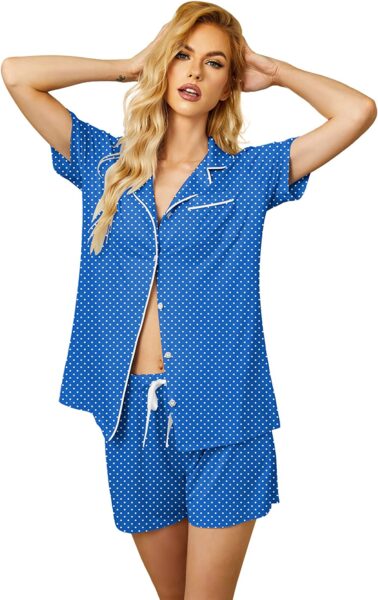 I was with Gulley this past weekend and she had the cutest pajama short set and it made me wonder why I didn't have a pajama short set. Amazon has a ton of cute options to choose from and these have really good reviews and are just $19.19.
That's it for today.
Have a good Friday.