Today I'd like to give a huge shout out to my DVR. There was a dark time in the not so distant past that it would have been practically impossible for me to watch four hours of television shows in one evening, but the DVR makes it all possible. Especially considering that a two hour "Bachelorette" only lasts about twenty minutes when you fast forward through all the commercials and Chris Harrison saying, "Coming up next on The Bachelorette…".
Dude, the show has been on for thirty-two years. We all know what's coming up next.
However, in all fairness, nothing prepared me for the dance-off. The last time I saw moves like that was at a YMCA dance in 8th grade when a couple of boys wearing parachute pants and Vans broke it down. They even carried their own cardboard to better facilitate their spinning efforts.
It's just hard to believe that anyone can actually make a living as a break dance instructor. I mean, is it the fulfillment of a lifelong dream or do you just wake up one day and say "I can't work for the man anymore. I've got to start poppin' for a living."?
Of course in this economy it's probably a better career path than becoming a stockbroker or even a monkey trainer because who can afford the upkeep on a monkey these days?
As I watched all those guys get out of the limo last night, I had two thoughts:
1. Jillian looked lovely in her white dress (tricky, tricky undergarments that I never could figure out) but it was unfortunate that ABC hosed down the driveway for effect because the hem of her dress was filthy by the time it was over. It's going to take some serious OxyClean to get that out.
2. The large majority of the guys were a walking public service announcement for what can go wrong when twenty-five single straight men are allowed to dress themselves. I've never seen so many unfortunate ties in one place.
After last season's "Bachelor", I halfheartedly vowed that I would never watch again, but I knew it would lure me back in because I don't watch with the hopes of two people finding long-lasting love in the course of six weeks. I watch because where else can you watch one man kick a water bottle off another man's head other than at my next family reunion?
The bottom line is that even if Jillian finds the perfect guy for her (please don't let it be weird foot fetish guy with the elfin ears), there will come a day that she will hypothetically spend the afternoon at her best friend's house only to come home and discover that her soul mate has done this to her beloved home.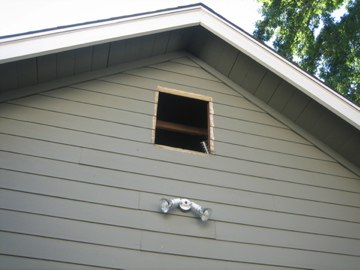 Then when she goes inside, she'll discover this.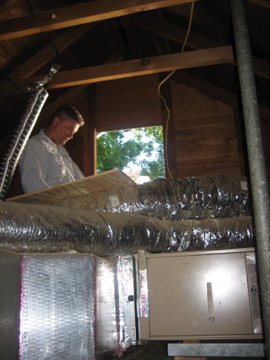 Perhaps, finally, she'll notice that he was nice enough to clean up his mess.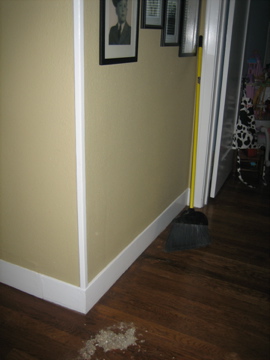 Only to leave it in a pile in the middle of the hallway where it's apparently awaiting pickup by the fairies that magically clean the house.
But she'll love him anyway because there will come a moment later in the evening where he'll walk in the room while she's watching "The Bachelorette" and pretend like he's doing a break dance move as he accepts his imaginary rose.
That moment beats jumping off a cliff in Hawaii every single time.
And it definitely beats the ending of the "24" season finale which I won't discuss in case you haven't watched yet.