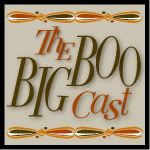 Several of you (at last count at least two maybe even four) have emailed and asked for a new podcast. If only you knew all the podcasts that have been recorded only to have technical difficulties. In fact, last night when I told P I was going to podcast with Sophie and Travis, he told me he'd never seen three people waste so much time for something that never sees the light of day.
Oh, but we showed him because not only do we have a podcast up and ready to go, it is chock-full of some of the most trivial and random information a person could find in one convenient location.
In fact, I can't even remember what all we discuss, although I know the original reason we did it was to talk to Travis about his new CD. Needless to say, we veered off course.
Way off course.
Anyway, it's not like there's anything good on T.V. so if you want to spend an hour of your life that you'll never get back listening, you can click here to listen. Or here.