Last Monday my sister and I were over at Bops and Mimi's house and she asked me if I'd go shopping with her a little later this fall and help her pick out some new clothes.
Umm. YES.
There are few things more enjoyable than spending someone else's money.
So we began to discuss a few boutiques and key items she might need and Bops suddenly said, "Well I know for sure that the key to a good wardrobe is a great pair of jeans. You need to spend some extra money to get the right pair of jeans".
I believe we have a closet Fashion Friday reader and I think he might have been mocking me.
I replied, "It's true. A good pair of jeans should be viewed as an investment piece. They'll last for years."
And he said, "So do my Levis and they only cost me $29".
Then I knew for sure he was mocking me.
I think he might still be bitter that he paid $80 for the pair of Guess overalls I HAD TO HAVE back in 1986. But in all fairness, I took those to college with me. INVESTMENT PIECE.
There are three fall trends left to round out the list of ten I started three weeks ago:
1. Structured handbags
Also known as a doctor bag. Or a bag like the ones little old ladies use to hit muggers on the head in cartoons and movies.
The official Dolce and Gabbana Cervo Doctor bag is a mere $2000.
Absurd.
I'd only pay that much if it came with $1900 stuffed in the side zipper pocket.
But if you are a fan of the doctor bag aka structured handbag aka little old lady weapon bag, there are definitely some affordable options out there.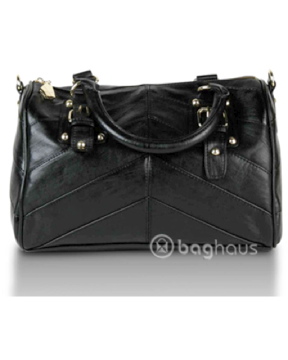 Like this Hyde Park tote or this Steve Maden satchel or this Fossil vintage reissue satchel. And this Misha bag is an incredible deal.
Personally, they all hit a little too close to this.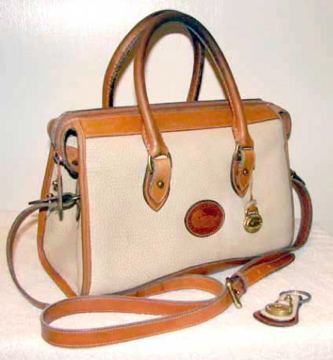 Holla if you had one. Mine was forest green. It was my first true purse love.
But, like most old loves, I don't know that it would be wise to go back.
So I've got my eye on something like this Big Buddha bag for the fall.
Or maybe this one. Or this one.
Clearly I need to make a decision. Especially since, TRUE CONFESSION, I'm still carrying my white purse.
Oh the shame.
2. Chunky sweaters
If there is a piece of clothing that can count me as a fan, it's the chunky sweater. I love a good sweater. In fact, I went shopping with my friend Steph yesterday and I told her not to let me buy one more flowy cardigan type thing. I am drawn to them like a moth to a flame.
But sweaters are everywhere right now even though it's still more humid than a rainforest in the Amazon. I love this twisted cable cardigan.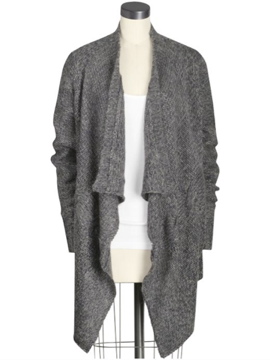 And this Front and center pullover sweater.
Old Navy has a ton of great sweater options and different ways to wear this trend. Check out the long belted cardigan, knit wrap sweater vest, button-collared sweater coat, or the cable-knit tunic.
I also like this short-sleeve textured cardigan
And this ruffled sweater coat .
Oh, and this textured turtleneck.
Or how about this cashmere hooded striped cardigan? ADORE.
This Every which way cardigan is great.
But I think my favorite is the Far Away cable cardigan by Free People.
Hi. My name is Melanie and I am addicted to sweaters.
Which is ironic because I live in South Texas.
3. Feminine jewelry
Are great accessories ever out of style?
The answer is no.
Although it was kind of a rhetorical question.
I love this Hive and Honey pearl drop double strand necklace.
Or this cluster necklace.
This olive green jewel bib necklace has great fall colors as does this seraphim necklace from Anthropologie.
This necklace from Forever 21 is a total steal.
And with that I will bid you adieu.
Y'all have a great Friday.
______________________________________________________
There are so many great posts coming out of Guatemala from the Compassion Bloggers that I can't choose just one. I loved Amanda's post about a Tale of Two Hurricanes and if you don't cry when you read How To Make Your Life An Endless Celebration by Ann Voskamp, then you're stronger than me.