Y'all.
This is so hard for me to do, but I have reached the point where I have to cry "Uncle" if that were actually something I'd ever say in real life.
And it's not.
I don't know what I'd cry. Maybe "CHOCOLATE".
The edits for my book are due at the end of this week. And Caroline doesn't have school on Friday. Which means the edits really need to be finished by Thursday.
Which means that I'm just going to give you the heads up that this might be my last post until next Monday. Or I may end up posting here and there during the week because I won't be able to stand it. I don't know.
I just know that I'm feeling a little overwhelmed and need to take a deep breath. Plus, Caroline has to take standardized tests this week so I'm going to be very busy cooking various healthy, nutritious breakfasts so she can move them around with her fork and not eat them.
But I have to tell you really quick that Holly Mathis came to visit this weekend. And I can't express how much I love her. She walked into my house and immediately envisioned about 843 things that I would have never thought about. Or maybe I would have thought about them and then that's all I would have done for the next three years. Just thought.
It's going to be a work in progress over the next few months and is going to require me to do stuff like paint walls and cabinets and think about fabric and pillows. But I'm excited. It's been nine years since I've really done anything to the house other than that time I painted the kitchen turquoise and then painted it chocolate brown about two weeks later because the turquoise made me feel like I was living in a Gloria Estefan video. And I assure you that the rhythm was going to get me.
In the meantime, here's just a quick, very bad quality picture I took of the tops of one side of my kitchen cabinets after Holly and I made a run to Target and World Market to pick up some white pottery pieces to put on top.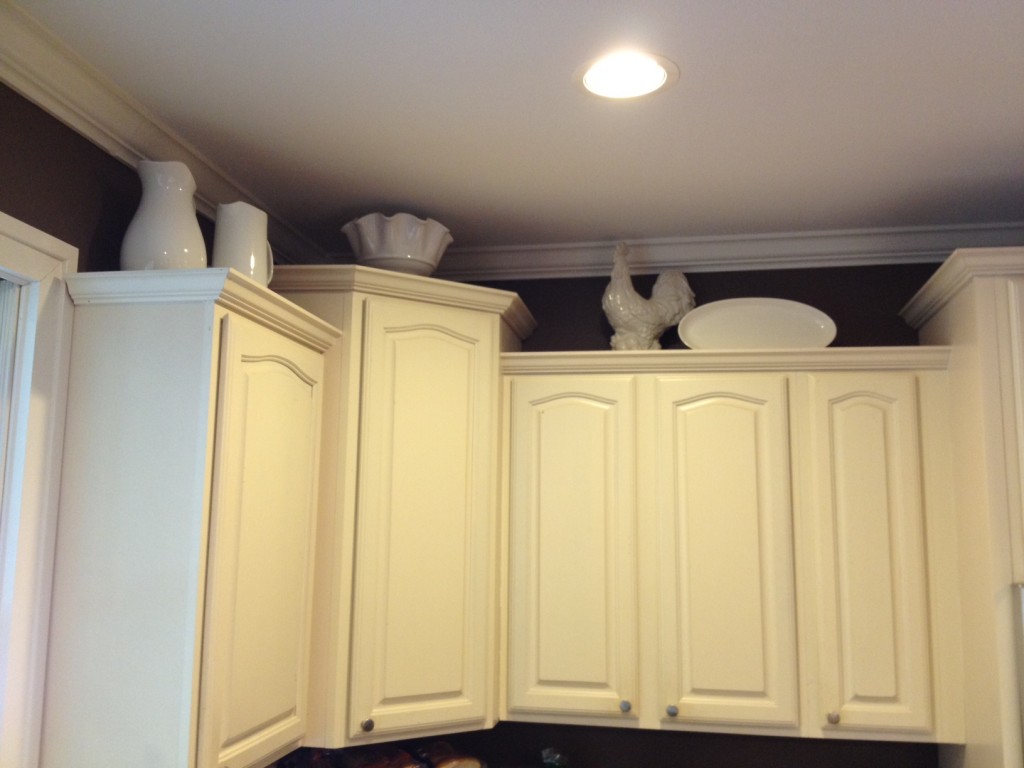 I wish I could convey what a difference just this simple thing made, but I can't because sometimes a picture isn't worth a thousand words.
I'm not sure what that means.
Anyway, I'll be back in a few days or maybe tomorrow or maybe later in the week or maybe next Monday.
Copyright secured by Digiprove © 2012