Well, I have no idea what's going to happen during the Heisman Trophy ceremony on Saturday, but I know Johnny Manziel played golf with Kirk Herbstreit yesterday and the football nerd inside of me found that delightful. And I will be glued to the T.V. on Saturday night to see if he wins.
In other news, I haven't talked about my book lately. Mainly because the whole process of writing a book and then editing that book and then waiting for it to actually be available takes approximately sixty-four years.
But, today I have news.
I have a book page. And it has some good stuff on it. You can pre-order the book now at all major book retailers. And there's even a free downloadable gift card if you want to give it to someone for Christmas under the Share This Book link at the top of the page. It's an easy way to say "Merry Christmas. I bought you a book that you won't get until February 8th." You can find it all by clicking here.
And now for some fashion because that's why we're here. I mean, that's why you're reading the blog. It's not why we're here on earth. Unless maybe you're Anna Wintour or Rachel Zoe.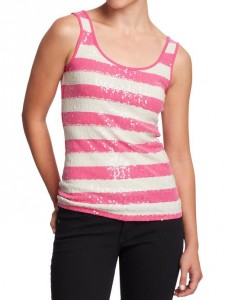 These are super cute and come in an array of colors. It's the perfect bit of sparkle to wear during the holidays under a jacket or a sweater. Or maybe even by itself if we can continue the trend of WHY IS IT STILL SUMMER IN DECEMBER?
This is just a darling pink coat.
Love this lace tunic. It's perfect to wear with leggings or jeans paired with a jacket.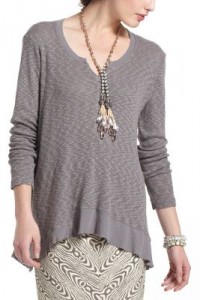 If I were going to buy one thing today, it would be this tunic. I love the length. I love the whole relaxed feel of it. And I love that you can dress it up or down depending on how you feel and if you have PMS or whatever.
5. twilight falls metallic chevron dress
This is a cute little dress and/or tunic with a little bit of sparkle for the holidays.
6. john wind jewel and gemstone pendant necklace
How beautiful are these? I think they would make great stocking stuffers. The problem is choosing what color you'd want because GORGEOUS.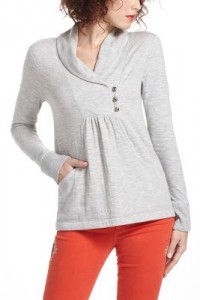 I have a sweatshirt almost like this. And I wear it every day. It's true. If I don't have it on when I'm hanging out at the house in the winter, it's because it's in the washing machine. Best purchase I've ever made.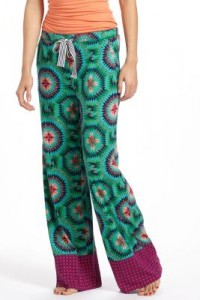 Apparently I'm in the mood for casual wear because these are pajama bottoms. But look how pretty they are.
9. relax but not least cardigan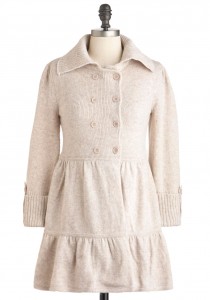 I love this because it combines comfort and style. And there really isn't a better combination than that.
I think we all know why I picked this. Get it now before he wins the Heisman and prices soar sky high.
Y'all have a good Friday.