You know what I spent a large part of my weekend doing?
Watching our baby birds.
A couple of weeks ago they were so tiny that you couldn't really see them without really looking into the nest and that tends to make mama birds nervous.
But then on Friday I noticed them poking their little beaks out as their mama swooped back and forth to feed them. I've never been so happy that we have a little glass window on our front door. It's like one long episode of Wild Kingdom up in here.
(They are wrens, by the way.)
Aren't they precious?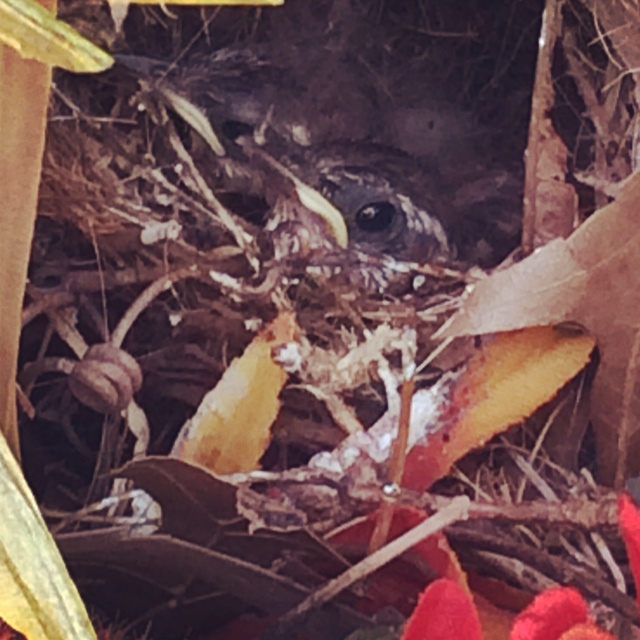 And look at someone getting brave enough to perch on the edge of the nest.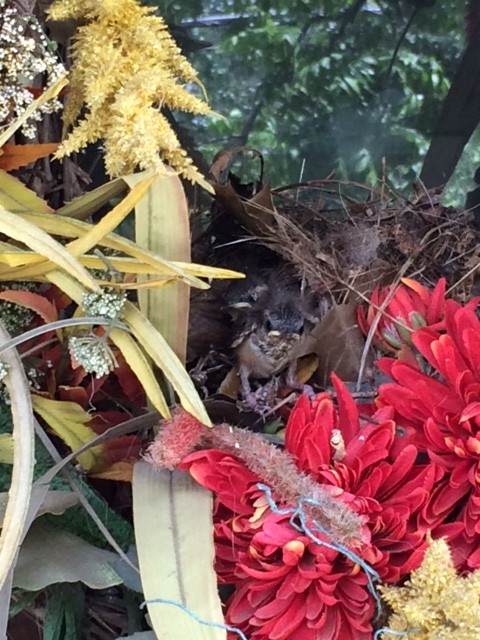 Right after I took that picture, I said, "Hello little birdie!" (Because I am very original) and he popped right back down in the nest with his brothers. Or his sisters. I really have no idea.
I just know that I'm a little obsessed with them.
Copyright secured by Digiprove © 2014