Some of you let me know last week that you felt my punctuation was wrong in the title of each Fashion Friday and so I hope you're happy now. I'd honestly never thought much about it because I am only focused on all the cute clothes, but whatever.
Here are a few cute things I found this week in this weird season between winter and spring where we are experiencing almost ninety degree temps in Texas which has never had me more confused about how I'm supposed to dress in the morning. What is clear, however, is that I need to go get a pedicure because I'm about to break out my sandals.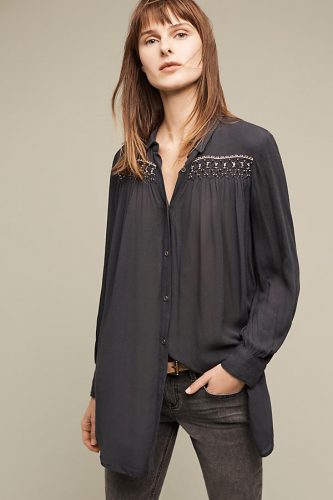 I've had my eye on this for a while. I love the dark grey color because it makes it perfect for right now and then later with white jeans, plus the beading gives it that little something extra. It's on sale for $59.95 plus an extra 25% off with no code needed at checkout.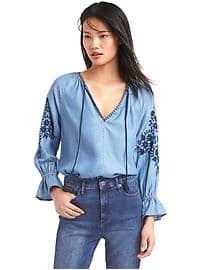 Gap is killing it with the denim tops this spring. This one has the best sleeves and is 40% off with the code FORYOU.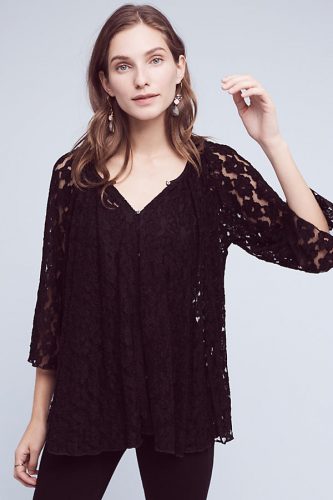 I love this lace top, but you need to know that it isn't lined so you'll need something under it. It's on sale for $49.95 plus an extra 25% off.
4. old navy embroidered yoke tunic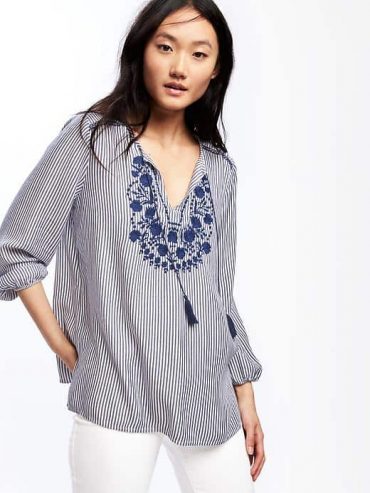 This is really cute and just $25. It also comes in other colors but this striped version is a little different which makes it fun.
5. grenada pom pom stretch bracelet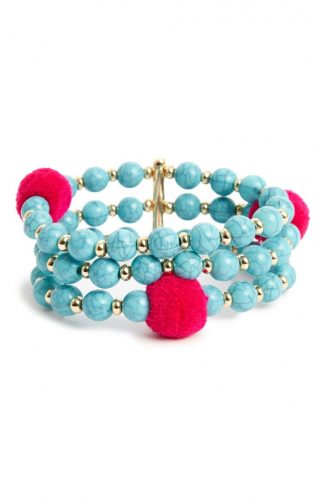 My love of turquoise is well-documented so of course I adore this bracelet with the hot pink pom poms. It's the perfect accessory for all your spring and summer outfits.
6. old navy lace trim sleeveless top
This top comes in several different colors but I am partial to the pink or the white. It would look great with everything from white jeans to regular jeans to a pair of shorts when it's officially summer.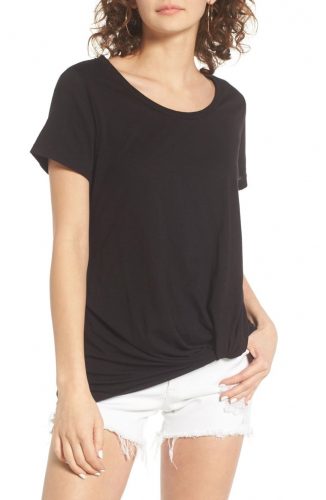 This twist front tee is only $22 and comes in several colors. It's an easy way to throw on a tee but make it look a little nicer all because of a twist.
8. tory burch miller flip flop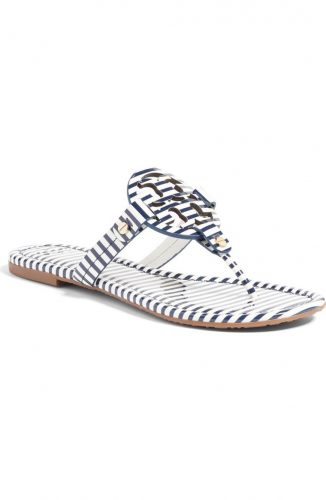 Are these ridiculously expensive for a sandal? YES. But are they ridiculously cute? YES. I am dying over this navy striped version and they also have a red and white stripe.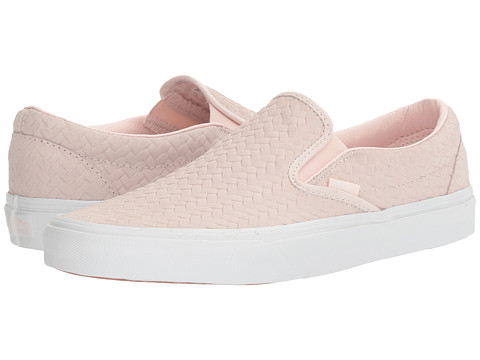 My slip on Vans are one of my favorite pairs of casual shoes because they are so comfortable. I can wear them all day long and not hate them by the end of the day. And this pale pink version is so pretty.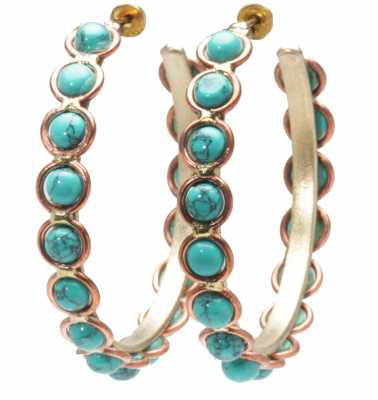 It's rodeo time in San Antonio so my thoughts have turned to turquoise jewelry and I am in love with these hoops.
I also love these beaded fringe earrings. They come in several colors and are so much prettier in person.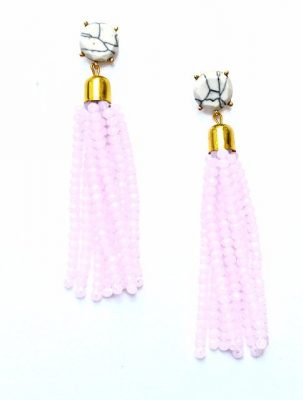 That's it for today.
Have a great Friday.