I don't even know where to start. Which is why I retroactively hate myself when I go too long without writing because there is so much to tell and I can't even remember where I left off and what has transpired since then and have we talked about how they announced the wrong movie for Best Picture at the Academy Awards?
Also, have you heard the rumors that Duchess Kate is pregnant with her third baby? And that Harry and Megan Markle seem to be getting increasingly serious? And that Brad's wife got fired from Cracker Barrel?
So I went to Round Top,Texas last Sunday to film six sessions for a Bible study. That's right. A Bible study. I'll fill you in on the details soon, but my new book will be a book like my past books. However, there will be a separate curriculum workbook and video lessons available for purchase for anyone who is interested in that sort of thing. And you might be wondering how you turn a book that includes stories about how my dogs write haiku into a Bible study and that's a valid question. I guess we'll see what happens.
And that's how I found myself in Round Top with a film crew from Michigan. The Junk Gypsies, Jolie and Amie Sikes, were gracious enough to allow us to film at their place, along with the Royer family who let us film at Royer's Round Top Cafe. The whole thing was essentially an elaborate excuse to get to spend time in one of my favorite places with some of my favorite people. And to eat a lot of pie. It's all part of my life strategy to work smarter, not harder.
Here are a few behind the scenes pictures of all the fun. This is the front of the Junk Gypsy World Headquarters. Beware that once you walk inside there will be 7400 things you want to buy.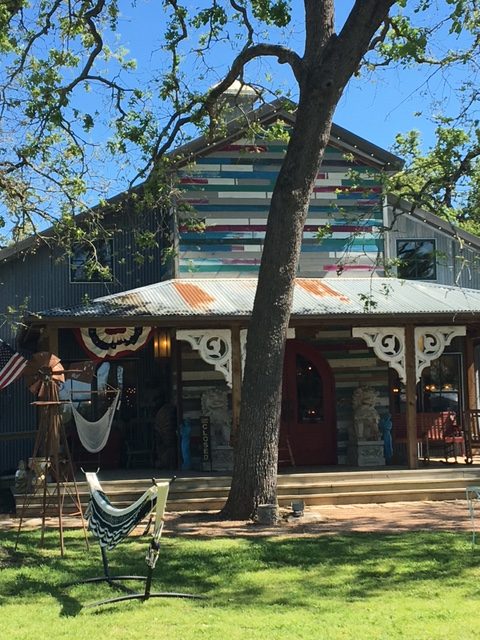 And Royer's set up a pop up coffee and sandwich shop right in front for Antique Week.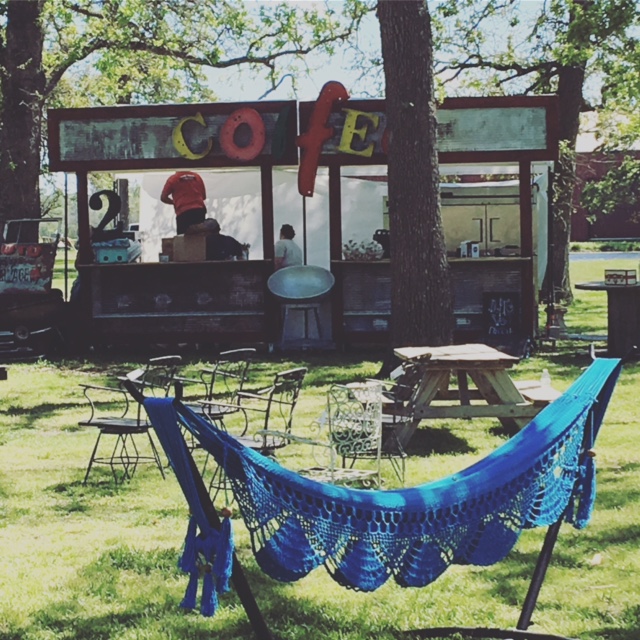 This is me inside of the store being filmed on day one. It was about this time that I learned it is significantly harder to speak on camera than it is to a live audience. Questions that still haunt me include: Is it awkward to laugh at my own jokes? Are my teeth enormous when I smile? Is it possible to wear false eyelashes all the time because they are miraculous?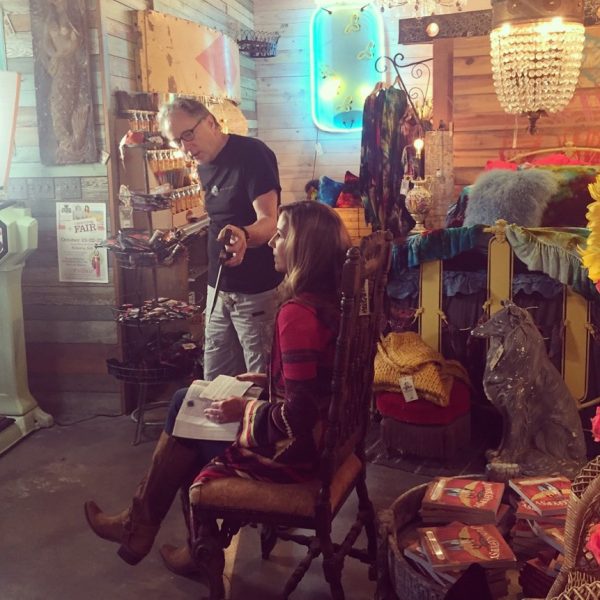 I actually got to drive this truck. And by drive, I mean wrestle it to the ground in a death match because a stick shift that has been around since the 1950s requires you to push in the clutch with enough force to kill a grown man. My leg is still sore.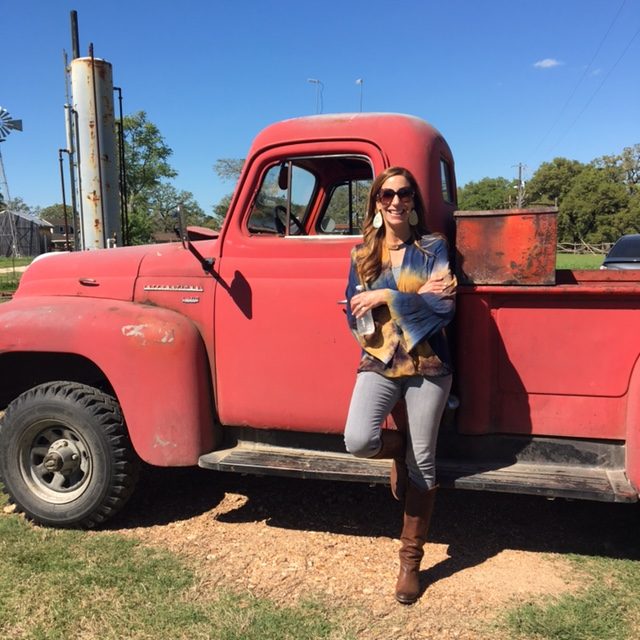 There was also a moment when I was driving it down some back country roads in what was supposed to be a moment of serenity and deep thoughts. The video producer was in the cab of the truck with me and all of a sudden we realized a hornet as big as my hand had joined us. I seriously contemplated just opening the door and rolling out of a moving truck like I was Daisy Duke on the Dukes of Hazard, but TJ – brave producer extraordinaire, had the presence of mind to grab a roll of paper towels and smash the hornet up against the windshield. I feel certain he saved us both from death by hornet and/or being run over by a vintage truck after you jumped out of it while it was still moving.
And you might be looking at that truck thinking it's super cute but lacks the modern technology of more current vehicles. To that I say, YOU ARE WRONG. Check this out.
It had what the kids these days call a cellular phone in it. With a rotary dial.
In all fairness I'm not sure it actually works. It may just be there to look cool. Although I will tell you that when you get the truck going over 15 miles per hour that the rotary dial phone begins to bang against the dashboard causing sparks to fly everywhere. It makes for an exciting drive. Especially when you factor in dodging a hornet at the same time.
Gulley came with me because it's times like these when you need your best friend to tell you if your hair looks weird or if you're doing something funny with your shoulders when you talk or that you don't seem awkward when you're trying to figure out if you should laugh at your own self. And, she also got to fulfill one of her own personal life goals which was to click the slate and yell "ACTION"!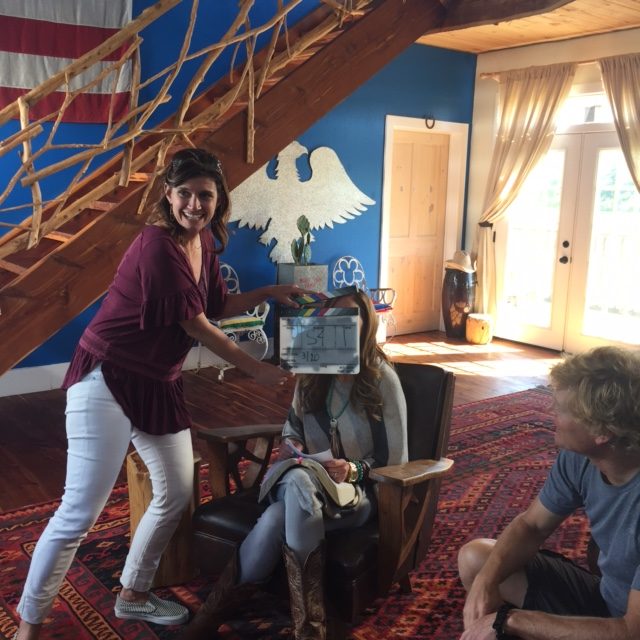 It's like she was born to do it.
Here's a shot of me inside Royer's Cafe, home of seriously some of the best food and best people you'll ever meet. (Here's a free tip: They ship their pies all over the United States just in case you need a great pie. And who doesn't?)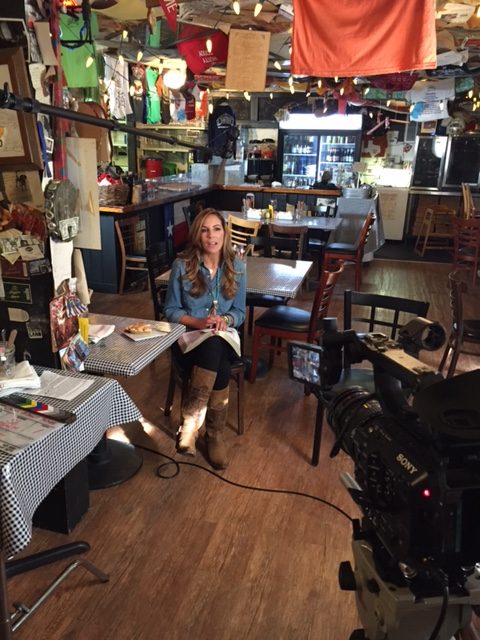 And here are a couple more behind the scenes photos.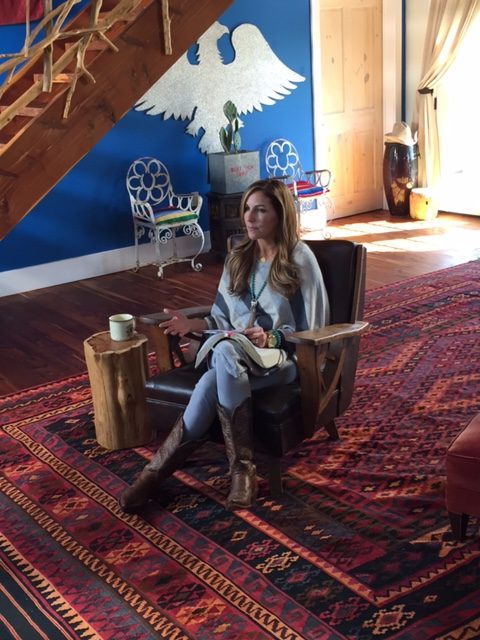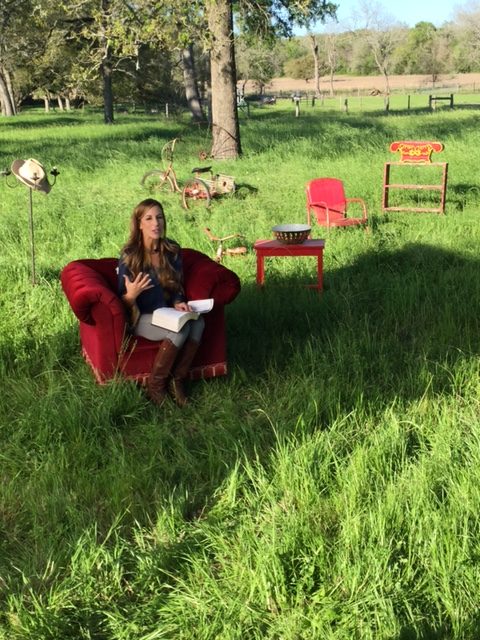 The whole thing was seriously a lot of fun and so much more work than I anticipated. Which is why I have spent the last six days trying to rest and get caught up on laundry and grocery shopping and not having someone do my hair and makeup for me, which is really the life I prefer.
Although I do miss the eyelashes.
And the pie.
Copyright secured by Digiprove © 2017