Well we got home from the road trip about 6:00 p.m. last night and I think we all agreed this may have been the best trip ever. Mabel and Piper were there to greet Caroline and me at the back gate and, of course Mabel had written a haiku in my absence:
"Some dogs like road trips
But I wasn't invited
I see your dark heart"
But she's curled up next to me right now on the couch so I guess all has been forgiven.
Also, we made it through the entire road trip without any kind of a car sick incident, but Gulley just texted me a few minutes ago to let me know that Jackson appears to have a stomach bug and has been throwing up for the last few hours. You know I blame the blue water from yesterday for this and now I feel like we are all ticking time bombs.
So let's focus on some cute things I found this week: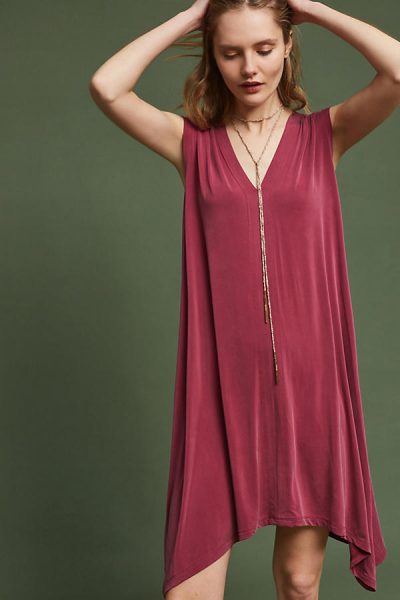 Anthropologie is now offering an additional 30% off all their sale items with no code needed at checkout. This great dress is now just $55.97 with the discount. I love the cut and the color. It'll transition to fall perfectly with a denim jacket over it.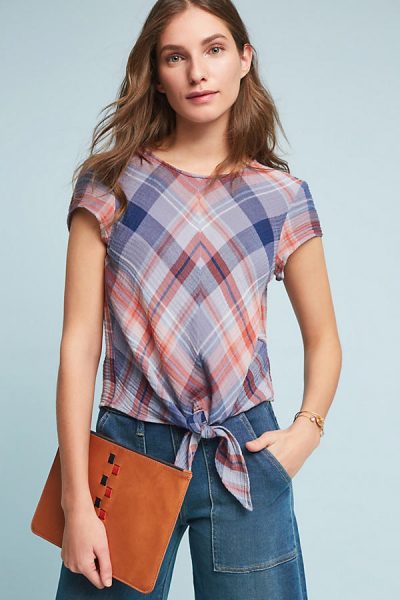 I've loved this top since the first time I saw it. It's still available in this blue color and also a more neutral palette. I really like them both and it's on sale for $34.97.
Speaking of tops I've loved since I first saw them, this one is so gorgeous. That red embroidery just pops on the blue background. It's on sale for $55.97.
4. island fare v-neck coverup tunic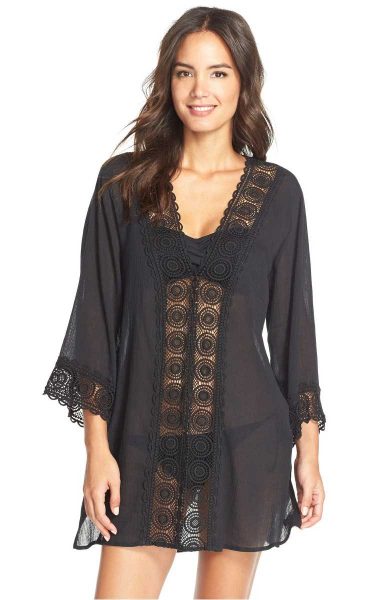 This swimsuit coverup is so pretty and is 40% off and now $59.40. It also comes in white and a pretty turquoise blue.
And it comes in plus sizes here.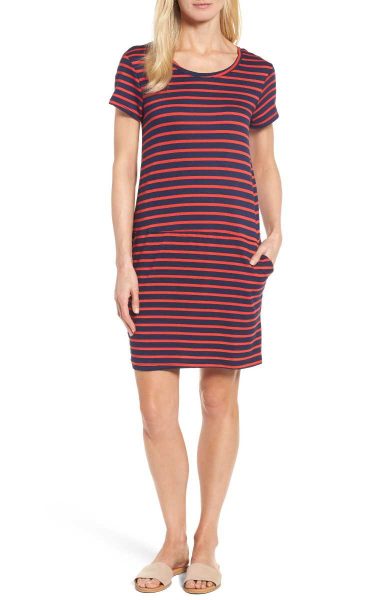 This does comes in several color and stripe options. I think it's super cute and is 40% off and now $35.40.
6. j.crew factory gingham shirtdress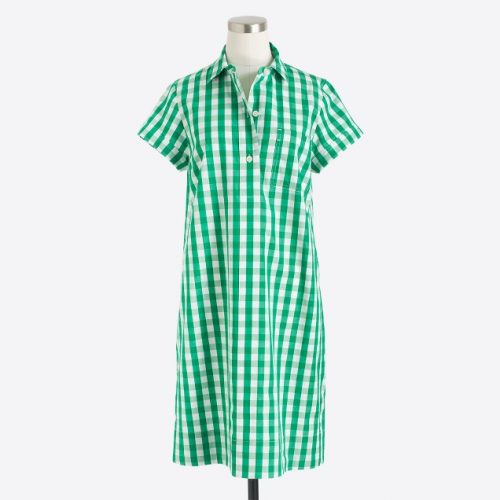 I have this shirtdress in blue and white gingham, but I think this green and white is so cute. It also comes in black and white and is on sale for $53.50.
7. tree swing sleeveless tunic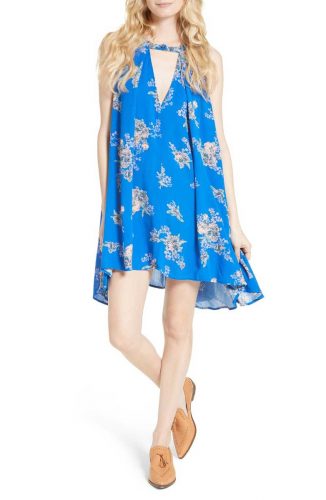 This sleeveless tunic is so pretty and comes in several color options. I happen to love this blue.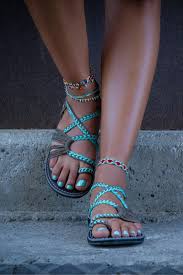 These sandals are so cute and have great reviews in terms of comfort and they are super affordable. I have plans to get a pair as soon as I figure out what color option I like best.
9. j.crew embroidered linen-cotton top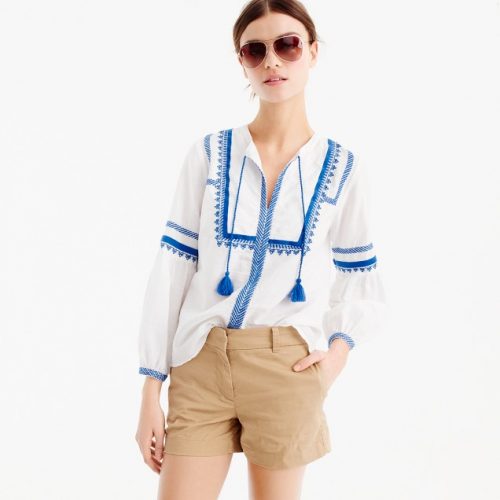 How pretty is this top? It's on sale for $69.99 but an extra 40% off with code SUMMER at checkout. It also comes in navy and green. I adore it.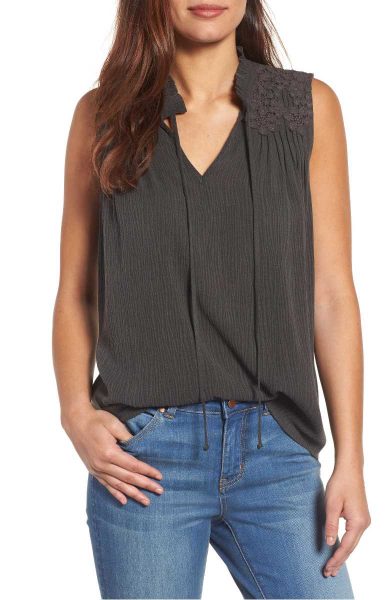 This is a great top for the rest of summer and even into fall. It comes in gray, olive and a rose color but I think I'm partial to the gray.
That's it for today.
I hope you all have a good Friday and a great fourth of July!
Copyright secured by Digiprove © 2017