On Saturday evening Caroline and I were driving to the ranch, just the two of us. And she had a lot of thoughts she wanted to share and questions she wanted to ask. After we covered everything from why no one lives on Mars to how cold your feet would get on Pluto to what we would do if a grizzly bear ever came in our house, she asked, "Mama, what was your real middle name before you married Daddy?"
"It was Melanie Anne."
"Melanie Anne?"
"Yep, that was Mama's name for twenty-six years."
"So you were twenty-six when you got married?"
"Yes."
"Is that how old you're supposed to be?"
I explained that there is no right age to get married, although somewhere around thirty-three is preferable, and that the most important thing is to wait for the right man. A man who loves you and treats you like you're the most special thing in the world.
"So, not a bully?"
"No, baby. Definitely not a bully."
"So someone who treats you sweet?"
"Definitely. And someone who will make you laugh. It's important to marry someone who makes you laugh."
"Aww, man."
"What is it?"
"It's too bad that I'm not a boy. I'd be a great husband since I AM SO HILARIOUS."
Yes. Yes she is.
And the self-confidence doesn't hurt matters either.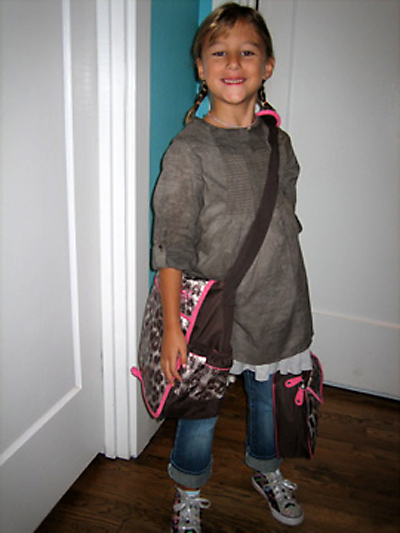 (Yes, I took this picture about a month ago when my kitchen was still turquoise)
__________________________________________
There's a new chance to win $100 gift card on my Kellogg's giveaway page.