So I was thinking it might be fun to just show you a few pictures I've taken with my phone over the last week or so.
(Actually, I wasn't really thinking that at all, but it sounds better than saying I'm tired and ready to go to bed and can't come up with anything interesting to say.)
This is Caroline and Will at the baseball field about a week ago.  Someday Gulley and I are going to have set these two loose on the world.  Look at those expressions.  Heaven help the world.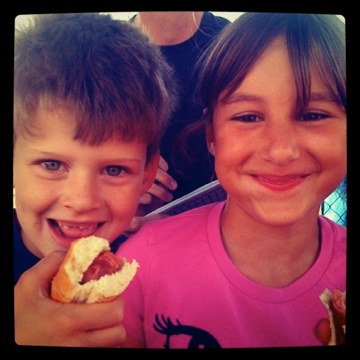 Caroline with my nephew Luke at a Mexican restaurant. Luke is almost seventeen months old and still prefers to spend the majority of his time looking like a muppet. I could eat him up.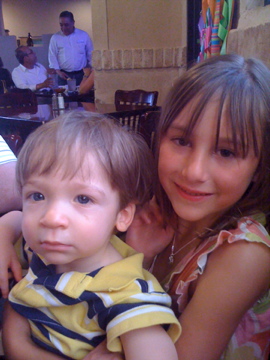 About two weeks ago, this is what the rose bush in our front yard looked like. Sadly, it doesn't look like that anymore.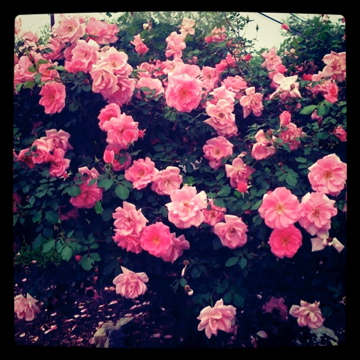 After church on Sundays, Caroline likes to eat a chocolate donut. And save some of the chocolate on her face for later. This week she preferred to eat her donut while wearing my sunglasses.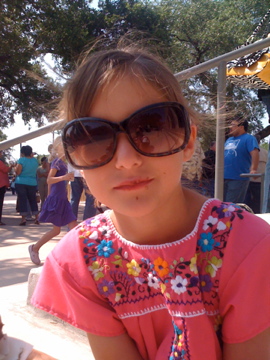 Playing in the sprinklers and eating a popsicle. What else do you do when it's already 100 degrees outside?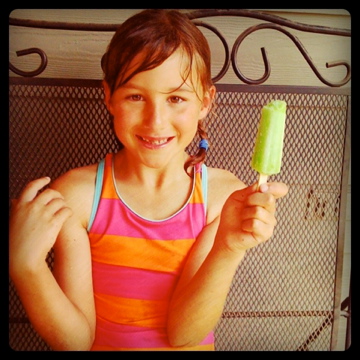 I adore this picture. And I adore that girl.
Finally, if ever a picture completely summed up Caroline, this might be it.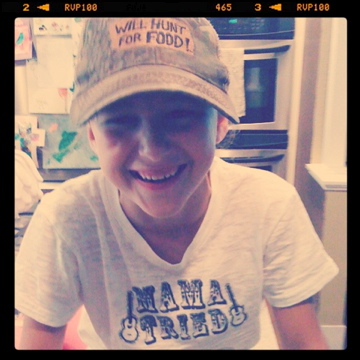 I'll be back tomorrow when I've hopefully regained some knowledge of how to use the English language to form sentences and maybe even paragraphs.
Copyright secured by Digiprove © 2011