I didn't mean to go all week without writing anything here, but I spent the first part of the week in Round Top and had zero internet. Then I got home and fell into a dazed stupor and am still recovering a little bit. I was in Round Top filming sessions for a Bible study and I'll tell you more about it next week when I can form actual coherent thoughts.
In the meantime, here are a few cute things I found this week:
1. j.crew western chambray shirt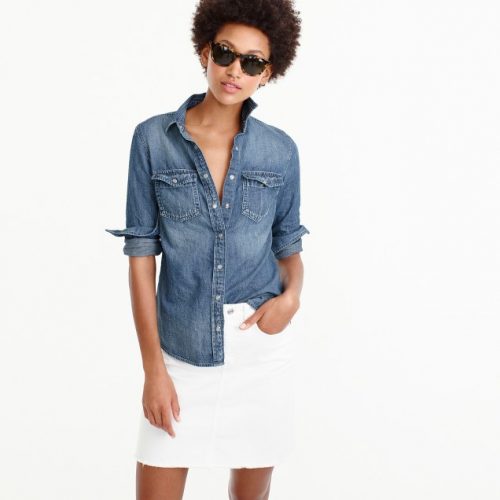 It's hard to beat the versatility of a good denim shirt. It goes with everything from jeans to shorts to a skirt. This one is just about perfect and it's 30% off with code HAPPYSPRING at checkout.
2. eyelet ruffle off the shoulder top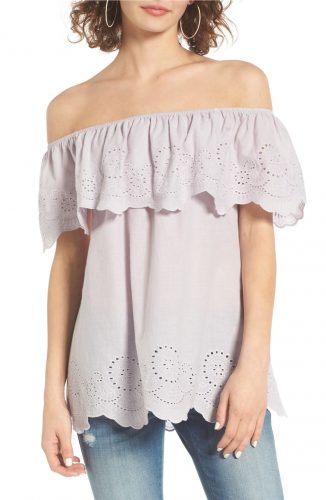 I like this top because it appears to be a little longer than some of the other off the shoulder tops I've seen, plus the eyelet detail is perfect for summer. It also comes in a faded coral color.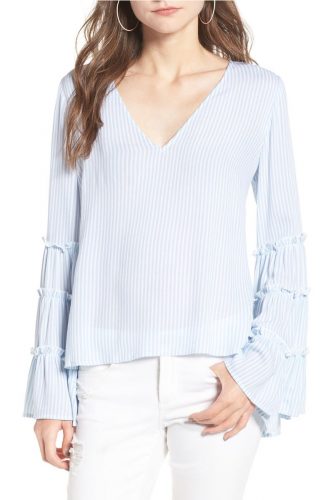 This would look great with everything from white jeans to black pants at the office. I adore these sleeves.
4. j.crew ruffle top in clip dot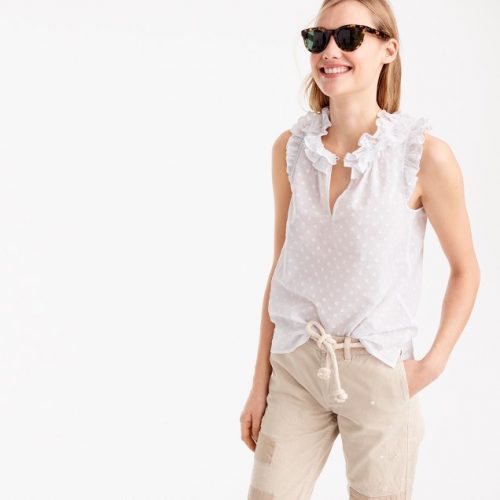 I love the ruffle detail on this top. It's also comes in black and bright yellow. It's 30% off with code HAPPYSPRING.
5. leopard print genuine calf hair pouch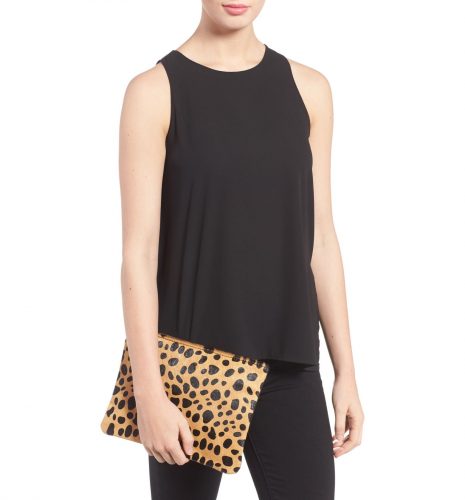 This is a great clutch if you're in the market for a fun addition to any outfit. There's a much pricier version of this that you see all over Pinterest.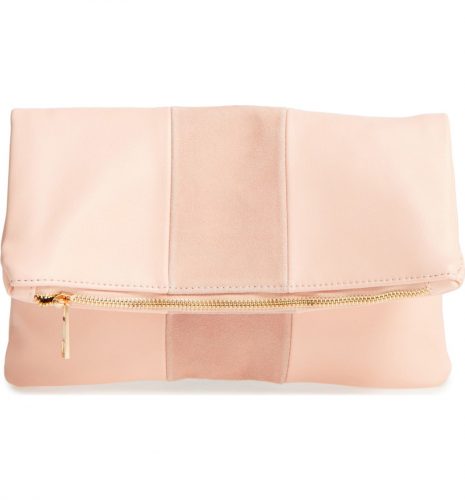 This is also really pretty for spring and summer. It comes in several color options, but I adore this soft pink.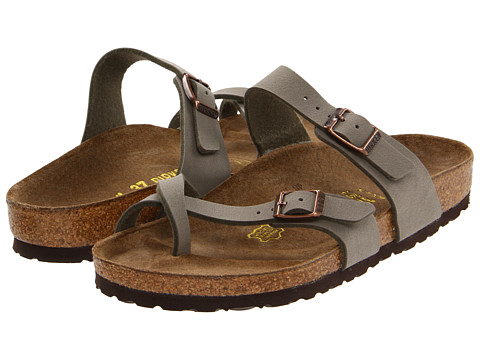 I pulled the trigger on a pair of Birkenstocks today. And by the pull the trigger, I mean I bought some just like this…not that I shot a pair of innocent sandals. I just decided I needed them in my life and am tired of wearing my flip-flops all summer long.
Last summer I bought these birkenstock arizona slide sandals and they are the perfect thing for the pool, beach or lake. They are made out of the same hard plastic as Crocs. Which is why we call the Birkencrocks in our family. You're welcome for that.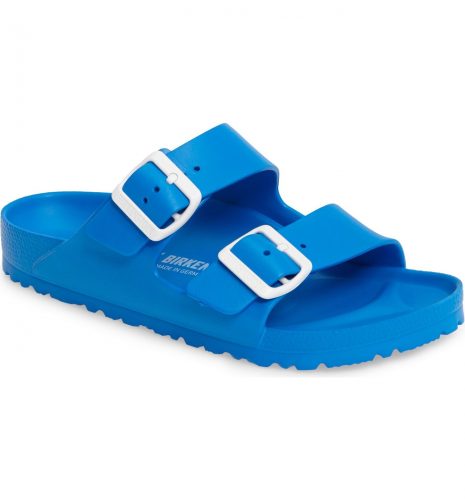 They come in lots of colors and are just $34.95.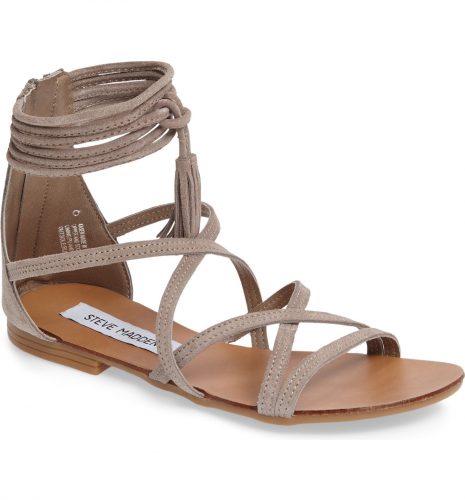 I searched for a good pair of lace up sandals all last year and never found any I loved, but these have potential to be the ones. They come in several colors including a soft pink.
And if you're looking for a comfortable pair of flip-flops that are a little versatile, then these
rainbow flirty braided leather flip flop are a great option.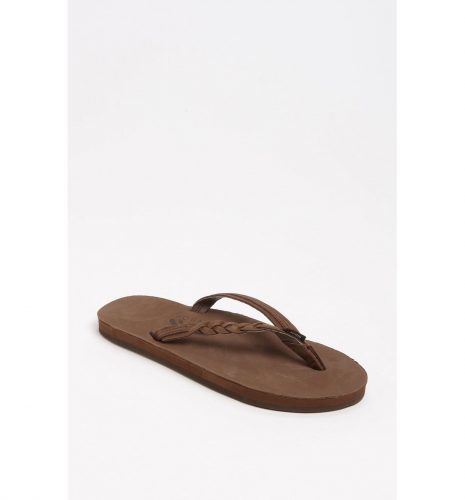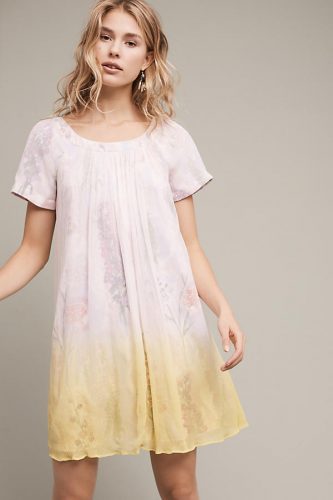 I saw this in Anthropologie and the colors are much more vibrant in person and it's really pretty. It would make a great Easter dress if you're looking for one.
It's on sale for $89.95 plus there's an additional 25% off sale items with discount automatically applied at checkout.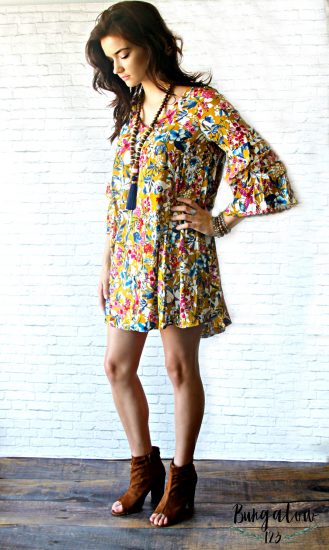 This is a pre-order item at Bungalow 123 but you might want to jump on it if you like it. The sleeves are so pretty.
10. audrina flatform espadrille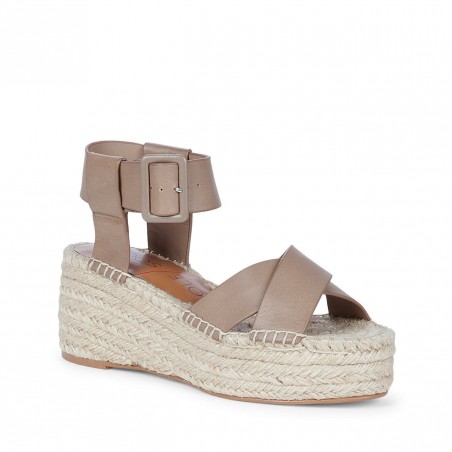 I bought these last summer and wore them all the time. I love that they're a wedge but the platform makes them comfortable to walk in all day long. And they even look good with shorts.
11. old navy cutwork swing top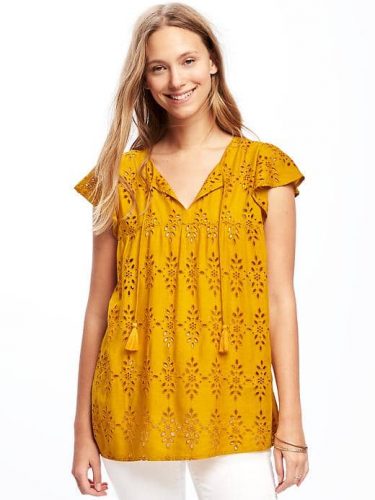 This is a great top with really pretty detail. It also comes in coral, navy and white.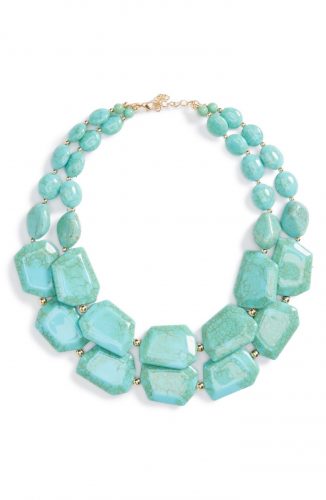 A statement necklace is a great piece for summer because you can put it on with just a tank or a -shirt and it elevates your whole outfit.
And I also love this open circle long pendant if you're looking for something a little more simple. It also comes in silver.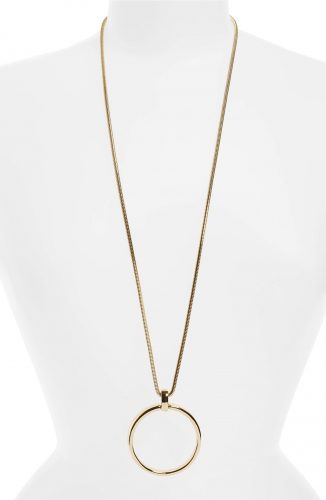 That's it for today.
Have a good Friday.