If you've read this blog for any significant amount of time (and God bless you for that) you might remember that I managed to cram all my significant life events into the month of August. Of course, I didn't have anything to do with my birthday. And, ultimately, I didn't really have anything to do with Caroline's birthday. I mean, yes, I did but I didn't have a specific plan about the month of conception and how it related to a good birth month.
However, I could have chosen a different date for P and me to get married. But I was all giddy with love and we wanted a short engagement and he made it pretty clear he'd like to get married before hunting season like all true romantics. And that's why we chose August 16th, 1997.
For those of you doing the math at home, that means today is our fourteenth wedding anniversary. Not our fifteenth like P thought until I corrected him yesterday. I explained it just FEELS like fifteen.
On Caroline's birthday, she requested that P fry fish for all her friends. I watched him in the kitchen that night battering all those fish and laughing with the kids and thoroughly enjoying himself. And I thought to myself this is one of the things you don't really know about someone before you marry them.
Actually, it's probably one of the things you don't think about because you're focused on how cute and funny they are and how good they look in their jeans and boots. Hypothetically speaking of course.
And so you don't focus on questions like will he happily cook fish for a group of kids on his daughter's birthday?
Or will he be a good, loving daddy who adores his little girl?
Will he be a good provider and work hard without complaining?
Will he try to understand me even when I don't understand myself?
Will he hold my hand in the delivery room while I'm in labor?
Will he throw all the kids at the neighborhood pool even after a long day?
Will it drive me crazy when he leaves half a paper towel on the kitchen counter every day?
Will there be times he asks me what's for dinner before 8:00 a.m.?
Will he bring home a large antelope of the Lord and hang it on my wall without asking?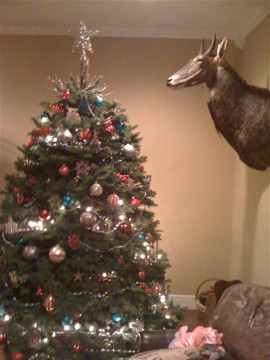 As it turns out, the answer to all these questions is yes.
And will he still make me laugh after fourteen years of marriage?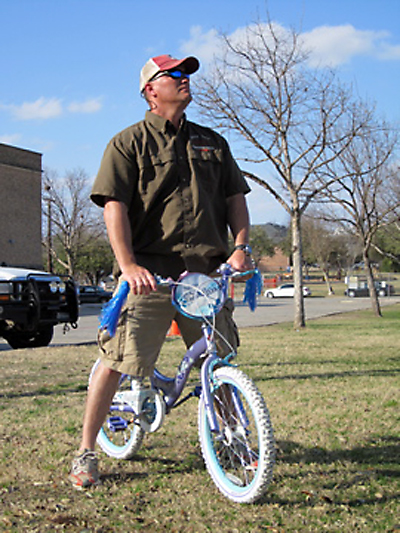 Yes. Yes he will.
I love you, P. Happy 14th (not 15th) Anniversary!
Copyright secured by Digiprove © 2011