Y'all.
I am so excited.
I mean really I'm kind of tired because it's late and whatever, but on the inside I am doing cartwheels. You know why?
Because I'd end up in the Emergency Room if I did them for real.
And also because my pretend friends, Amie and Jolie Sikes, otherwise known as the Junk Gypsies, have their own show on HGTV and it premieres tomorrow, Saturday, May 5th at 6:00 p.m. central time.
(That's 7:00 p.m. for those of you on the east coast.)
(Those of you on the west coast will have to do your own time math. I'm always so confused.)
Anyway, I say they're my pretend friends because I've never met them in real life, but I wish we had so that totally counts. Plus, we've emailed back and forth which means we're practically related.
Amie and Jolie are rebel designers with a spirit of adventure and a knack for finding treasure in what other people see as trash. Their style is whimsical and fun and totally out of the ordinary.
And, y'all, they did all the decor for Blake Shelton and Miranda Lambert's wedding.
In honor of the premiere of their show, Jolie and Amie want one of you to have the chance to win $75 in Junk Bucks.
Then you could use that $75 to buy something great like this if Mama ain't happy t-shirt.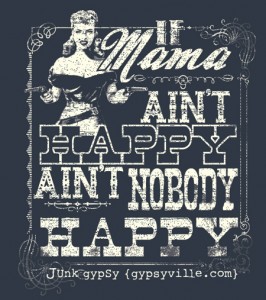 Or I love this made in Texas tee.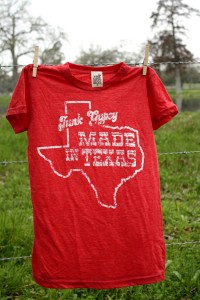 And turquoise lovers (like myself) will adore this el camino cuff.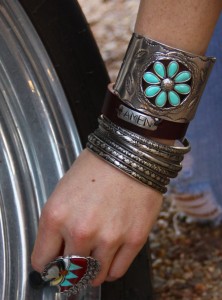 These silver spangle chandeliers are incredible.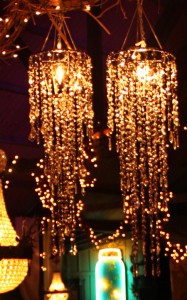 As for me, I'd be tempted to get this Texas necklace.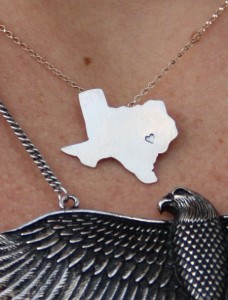 Here's what you need to do to enter:
1. Leave a comment on this post.
2. Watch the premiere of the Junk Gypsies show on HGTV Saturday night. (Not really, but you totally should.)
3. I'll keep comments open until Monday, May 7th at noon and choose one lucky winner that I'll notify by email.

That's it.
Now for some great finds this week.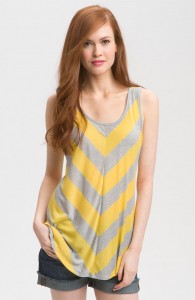 I went shopping with my friend Stephanie yesterday and I bought this top. It comes in a bunch of cute colors and is perfect for summer. Long enough to wear with skinny jeans, short enough to wear with shorts.
2. wild patchwork oversize scarf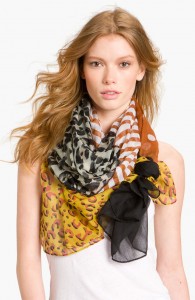 Steph pointed out this scarf to me and we agreed it would be so cute all summer long with different color tank tops. But then we also agreed that it gets way to hot here to have something around your neck all summer without wanting to kill a person.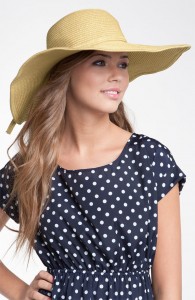 Every summer I buy a large hat because I like to channel someone's Great Aunt Maude when I go to the pool. I'm also overcompensating for the sun sins of my youth.
So I bought this hat yesterday. The price was right, it will keep the sun off every inch of my face and it has one of those great adjustable brims so it won't get too floppy.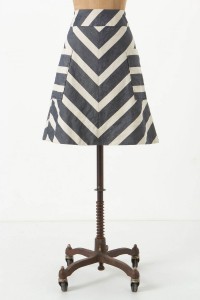 I think this is really cute. Maybe with a bright yellow top? Or a green? Or a hot pink?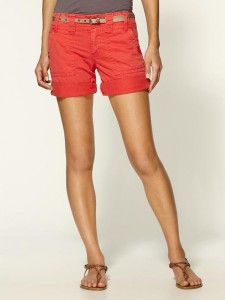 Have we talked about these shorts? If you're going to wear shorts this summer then I can't recommend anything better than these Sanctuary shorts. In the words of the saleslady at a local store, they have the ability to make everyone's rear end look good.
And they can roll up or down depending on your length preference.
(Just to clarify, you have to roll them up or down. They don't do it on their own. Because that would be weird. And probably uncomfortable.)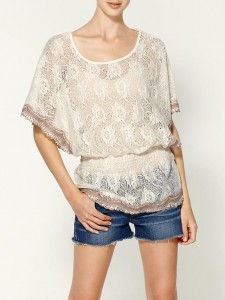 Oh, this is just lovely.
7. timex originals easy reader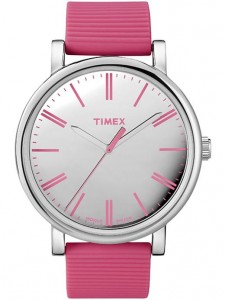 I don't wear a watch. Yet sometimes I am tempted to buy one because I like the way they look. And then I wonder if I'd ever really wear it.
Right now I'm tempted to buy this one because, OH THE PINK.
I am dying for this necklace. Wouldn't it be the perfect Mother's Day gift?
(Let's see if that works.)
I also love the fun acrylic monogram pendant that comes in a bunch of fun colors.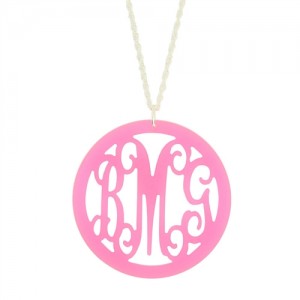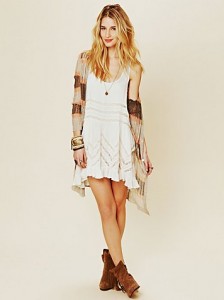 I can't remember if I've told you this, but way back in January there was a conference for college kids called Passion. And Christy Nockels was one of the worship leaders. And she had on the cutest long tunic with skinny jeans and a sweater layered over it.
(Not that I was solely focusing on her outfit. I was also worshiping Jesus. I may have even thanked him for giving some clothing designer the creativity to create that tunic.)
And then my friend Paige (who is technically another pretend friend because we've never met) emailed me and asked if I could figure out where the tunic originated. It came to me as if in a dream, Free People.
I was right. And here it is.
It would look great on its own or with something layered over it in cooler weather. Perfect with leggings or jeans.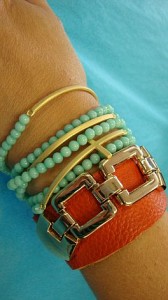 This bracelet is really cute. Love the orange for summer but it also comes in some other great colors.
And that's it for today.
Don't forget to leave a comment if you want a chance to win the $75 gift certificate from the Junk Gypsies.
Y'all have a good Friday.