So I think I left off with my bangs yesterday.
My bangs that I really like when I take the time to blow them dry and fix the rest of my hair but are currently pulled back in a bobby pin because it was 102 degrees today and I couldn't deal.
On Tuesday night, while Missy was still at the house and we were evaluating Pinky and Pinky's cheap sister, Angie dropped by and we decided it might be fun to go toilet paper someone's house.
(I would say wrap a house. Some people say roll a house. Maybe it's regional? Or generational? I don't know.)
Anyway, I can't really explain why we were so enamored with the idea other than it's perfectly normal for a bunch of forty-year-old women to load up a twelve pack of Charmin and hit the neighborhood. Initially we were going to wrap our friend Hite, but ultimately decided on our friends Jamie and Trevor because they have three boys ages ten and under and would never suspect us because who does that?
We do.
So we woke up Jen's husband to let him know we'd be back in a little while after we finished wrapping a house and to his credit he didn't even question us or our sanity. Then we loaded up in the car, piled the toilet paper in the baby's carseat and headed out like a group of twelve-year-old girls. Except without all the fake drama.
As we circled the block calculating our plan of attack, Angie voiced a concern that the police might show up and arrest us. But we decided we could explain that Jen couldn't spend the night in jail since she had chemo early the next morning and a baby waiting for her at home.
Yes.
This is a normal scenario.
Ultimately we parked right in front of Jamie and Trevor's house and went to work. Sadly, it became evident that our toilet-papering skills weren't what they used to be. I must have thrown one roll of Charmin in the air fifty times before I could get it over a tree limb.
(I realize this is a horrible photo but I was scared of getting caught and trying to be very stealth-like.)
Our decidedly un-ninja like skills paid off and we made a clean getaway.
Then we went home and crashed.
The next morning Gulley and I kept Linc while Jen went to chemo and we decided we'd forgotten how exhausting it is to have a one-year-old baby. I'm sad to report that it took both of us to change his diaper even though I tried to be a self-righteous diaper changer and told Gulley, "Here, just let me do it" right before he squirmed out of my reach and crawled his naked bottom away from us as fast as he could. That's when Gulley looked at me and announced, "It's only 9:15."
But Missy showed up to cut my bangs and then our friend Hite stopped by to visit and showed us his car with its new fancy technology.
Assuming that you time travel back to the early 90s when built-in car phones with a cord were fancy.
Hite helped us load up Linc and we went to lunch so we could visit more and eat this plate of cheese fries.
Seriously.
Heart attack on a plate.
We felt like it was a developmental milestone to introduce Linc to his first plate of cheese fries. But we made sure he steered clear of the jalapenos.
After lunch we all needed a nap. We put the baby to bed and Gulley and I both collapsed, ready to crash. Unfortunately this was timed with a surprise visit from some of Jen's relatives who decided to stick around and keep us company and share all manner of theories on life. None of which I really wanted to hear, but felt forced to nod politely instead of saying, "WELL, GOODBYE NOW. I NEED A NAP."
The good news is Jen made it home from chemo, took a nap and then felt fine the rest of the night. We were able to catch up some more and eat dinner and just enjoy being together. But we refrained from wrapping any more houses.
I told Gulley that night as we crawled into bed that our visit to Dallas caused my inner junior high girl to come out. In the span of twenty-four hours I let someone I barely know cut my hair just because I thought hers looked cute and threw a twelve-pack of perfectly good toilet paper all over a friend's yard. All I needed was to call someone and hang up when they answered and then unlock my diary and write all about the heartache of seventh grade while listening to Air Supply and the cycle would have been complete.
But more than haircuts or chemo or toilet paper, our time in Dallas was so precious to me. Gulley, Jen and I met over twenty years ago. We've been through deaths, births, breakups, marriages, career changes and every other form of drama you can imagine. We've laughed and cried and gotten on each other's nerves and run up phone bills back in the days when long distance calls still existed.
There is something that is indescribable about old friends. You can tell new friends about a story from your past and they may laugh and appreciate it, but the old friends lived it with you. They remember the 1965 Mustang you all had to push across Villa Maria the night it died or that you've never been a fan of someone asking how you REALLY are or those ugly red jeans from Express that you never should have worn. You can tell them a story without having to fill in all the details because they know them already. They can look across the table at you and say, "That situation hasn't changed in twenty years" and make you feel normal because you know they get it. They get you. With all your flaws and quirks and insecurities.
They're your family when you need a family. Your therapist when you need to talk.
And your co-conspirators when you get the urge to wrap someone's house.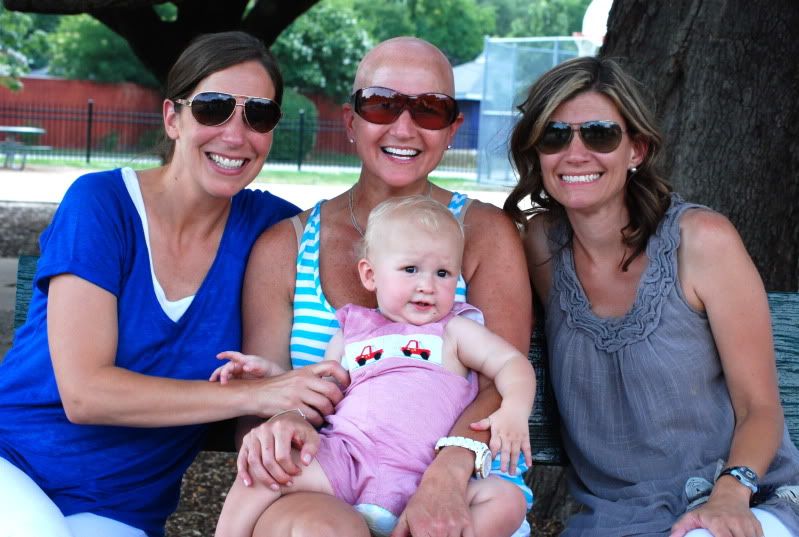 Copyright secured by Digiprove © 2012